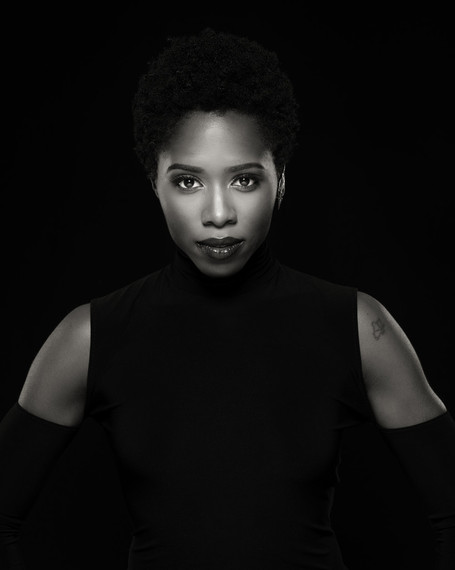 Actress Sola Bamis, who was recently nominated for a Screen Actors Guild Award alongside the cast of Mad Men, spoke to us about her beauty philosophies and how she navigates Hollywood as a black actress.
Something amazing happened during Mad Men's final two seasons. That could mean a number of things for the fans of the hit AMC show. For black girls who love other Beyond Classically Beautiful black girls, it was the introduction of Shirley, a secretary maneuvering through the pressures of working in the show's white dominated world of advertising. Shirley was every bit of black-girl-realness, which quickly led her to becoming a fan favorite. Rolling Stone named her one of the "50 best Mad Men Characters" and Salon proclaimed that Shirley and Dawn (played by another fierce black actress, Teyonah Parris) were "stealing the show."
Sola Bamis, the woman behind Shirley, embodies that same magic. After studying biology in undergrad, the Nigerian-American beauty forewent becoming a doctor to set her sights on conquering Hollywood.
We caught up with the budding actress, who was recently nominated for a Screen Actor's Guild Award along with the cast of Mad Men for Outstanding Performance by an Ensemble in a Drama Series, to talk about her beauty philosophies and how it felt to land such a great role so early on in her career.
BCB: In a few words, who is Sola Bamis?
SB: Sola Bamis is a Black woman artist, creator, thinker, fighter, daughter, sister, auntie, lover who is "still brave", believes in the power of art as resistance, and loves her family more than anything.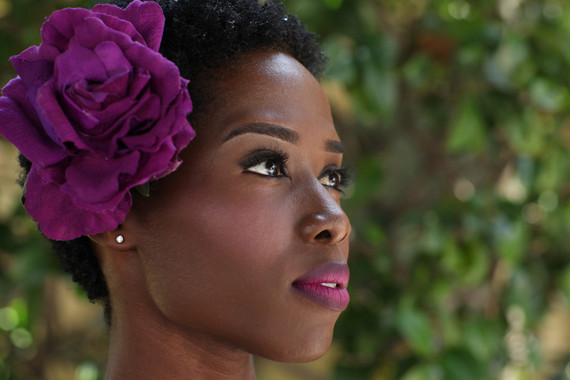 BCB: When did you know you wanted to become an actor rather than a doctor?
SB: I've always loved to perform and wanted to be a professional actor since childhood, but when I started college at UM, I was advised to choose a "sensible" major, which was Chemistry on a Pre-med track because of my affinity for the sciences. Even though my goals had shifted and I was focused on medicine as my career, I held on to theatre with extracurricular activities and acting classes here and there. By the fall semester of my senior year, I finally made the decision to pursue acting full-time. After graduation, I took a year off to work and apply to graduate acting programs, and eventually moved to Southern California, where I attended the California Institute of the Arts and earned my Master of Fine Arts degree (M.F.A.) in Acting.
"I know that my purpose as a Black woman artist is so much greater than the jobs I don't book-or even the ones I do book."

BCB: On Mad Men you played Shirley who was quite a spicy character. What was it like playing such a cool role on a major show so early in your career?

SB: It was awesome! Shirley's presence means a lot within the context of the show, as well as for its viewers and critics. I'm glad that the producers of Mad Men made a point to present minority characters, like Shirley, who live at the intersections of race, gender, class, sexuality, etc., and portray them in such a way that viewers who live at similar intersections can identify with them and those who may not are empathetic to their experiences. I've gotten so much feedback from fans of the show who appreciate the dignity Shirley displayed throughout the season--not to mention her fashion choices--and I'm proud of my work.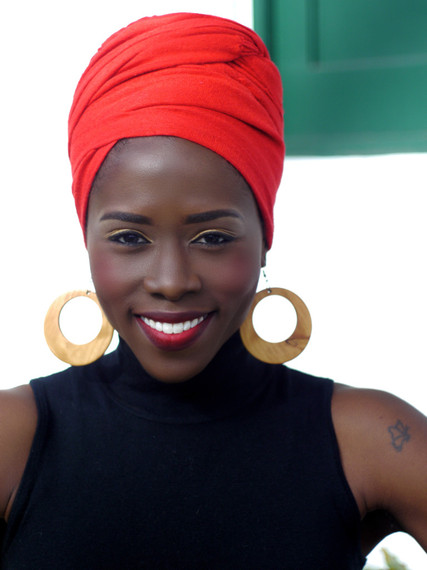 BCB: What is your definition of beauty?
SB: Simply, I define beauty as a quality of anything that pleases the senses or stimulates one's intellect. I regard as beautiful anything I can seek enjoyment from, whether it's a flower, a film, or a person. That being said, I don't believe in inherent beauty and understand that our appreciation of an entity, be it an object from nature, a work of art, or a person, is very heavily socially constructed. And, as you know, as it relates to physical attractiveness, our society's standards of beauty are steeped in Eurocentrism, which I reject wholeheartedly. Any standard of beauty that is exclusionary or based on notions of cultural superiority is not a standard at all, but a tool of hegemony. If beauty as a philosophical idea is to be held up--and I do believe that it has its function--we must work to uncouple it from systems that degrade and disempower members of our society.
BCB: Was there ever a time you struggled with accepting your beauty as it is?
SB: As a working actor, not a day goes by where I don't think about why I wasn't auditioned or cast for a particular project and whether or not it has something with the way that I look. Not because I believe there is anything at all wrong with the way that I look, but the sting of rejection, does, at times, cause me to consider every aspect of myself, physical and otherwise. The saying, "You are your own worst critic," rings very true. However, I know that my purpose as a Black woman artist is so much greater than the jobs I don't book-or even the ones I do book. If I can use my talents and abilities to, as Anna Deavere Smith says, "Attract attention and have the world see itself through me differently," then my purpose is achieved.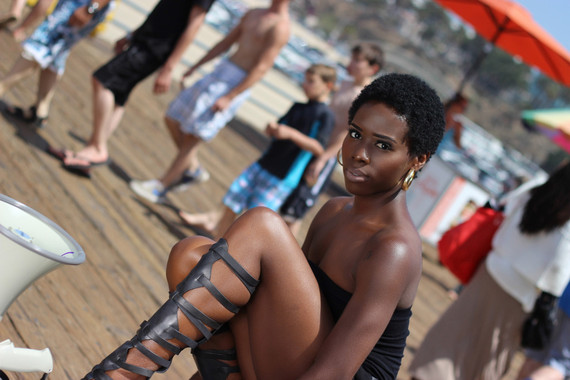 All photos courtesy of Sola Bamis (except Man Men promotional photo).