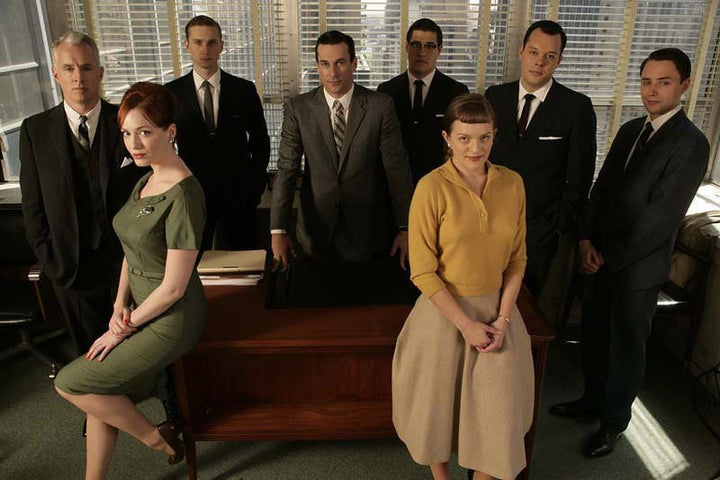 Some of the best things in life have come from brilliant young talent and brilliant new TV shows. So it's no surprise that my career recruiting the first has intersected with my love for the latter. Just be happy my latest recruiting influence came from "Mad Men" and not "The Office".
You see, I'm convinced that if Don Draper (Mad Men's main character played by Jon Hamm) ever decided to quit his day job as an ad exec, he'd make one hell of a recruiter. Why? Well, other than the fact he'd add some amazing eye candy to the HR department, Don has an affinity for young talent and a knack for giving them realism instead of rhetoric. His abrupt, mysterious, straight-no-chaser candor (like his looks) takes you aback, but motivates something inside you. It's simple, it's refreshing, it's old-school, it's... TRUTH; something young candidates are lacking in their job searches today.
So, in my quest for unconventional professional development, I've adopted some of Don's bluntness and am using my new found candor when screening fresh talent for the advertising ranks. While these may seem like odd observations from a retro TV show, here's what Mad Men taught me about identifying the right skill-sets for young advertising hopefuls.
Remember, there are no credits in commercials or bylines in ad space. If you're looking to see your name in print, may I suggest contacting your local hometown Gazette. Unless you're comfortable being the behind the scenes person or proverbial wing man, you may want to explore your career plan B (or join a really strong support group). But if self-gratification and very apparent work results float your boat, you're in for a bon voyage.
Have an interest in everything and never take yourself too seriously. One of the reasons I scratched advertising from my career bucket list is that I seriously couldn't see myself having the same passionate creativity for laxatives as I did for designer shoes. Ad space is all-encompassing and requires an all-consuming passion for the seen, the unseen and everything in between on the mundane to miraculous spectrum. So if you "get" the allure of carpet lint, can laugh at yourself in the moment and the word uncomfortable gives you the warm fuzzies, this advertising thing could work for you.
Embrace the adage that it's better to ask forgiveness, than permission. Very simply put; don't be afraid to go with your gut and invest in some really good knee pads. Be sure of yourself and your abilities and show your appetite for what you feel is right. Confidence is a very sexy quality; and in advertising, sexy sells. Just remember knee pads are not the expensive habit you want to be known for with management. So if this is your trait, study your arts of persuasion and work on your puppy dog eyes as a back-up.
Popular in the Community