Note: Do not read on if you have not yet seen Season 6, Episode 11 of AMC's "Mad Men," titled "Favors."
Bob had recommend a nurse to Pete, who needed someone to look after his mother (Channing Chase). When Pete found out the caretaker, Manolo (Andres Faucher), had been sleeping with his not-all-there mom, he called Bob into his office. After a disgusted Pete noted, "I don't even want to think about her brushing her teeth," Bob hinted he didn't believe what Mrs. Campbell claimed. "I don't think Manolo's interests turn that way," he explained.
But then, Bob took a different approach and decided to seize the opportunity (above). "Is it really so impossible to imagine?" he sweetly asked Pete. "Couldn't it be that if someone took care of you, very good care of you, if this person would do anything for you, if your well-being was his only thought, is it impossible that you might begin to feel something for him? When there's true love, it doesn't matter who it is."
Then, he nudged Pete's knee with his knee. "Tell him I'll give him a month's pay," Pete replied after moving his knee away. "And tell him it's disgusting."
But "Mad Men" creator Matt Weiner says it's not cut-and-dry. "Bob Benson is an ambitious person that we've seen, to comic effect, using everything he can to climb. But one of the things we know is that he has gone out of his way to take care of Pete. And Bob is doing all these things for a very personal reason," he said in a behind-the-scenes video of "Favors" below. "I don't know that Bob is necessarily gay, but I think he is infatuated with Pete and wants to be Pete and I don't think Pete is horrified or shocked, but he's now in a situation in business where someone has really infiltrated his life … What I wanted to say was there's this pure expression of love and who doesn't need love and Bob is offering that to Pete and Pete is so needy at this point, so alone, but I think we get a sense of catastrophic results of expressing your real feelings."
HuffPost TV critic Maureen Ryan had this to say about the Pete and Bob moment on Sunday's "Mad Men." "I suppose there's a reading of the scene in which Bob, via his knee, tells Pete that everything is on the menu, if Pete is inclined to sample something new (and I'd bet Bob has noticed how lonely the newly separated Pete is)," she wrote. "What was interesting about the scene is Bob's speech about true love and what that said about Bob's past. Was he taken care of in a similar way? Did he think that kind of offer of both love and sex would get through to Pete, because it had worked on him? The speech is certainly open to multiple interpretations. Is Bob actually gay, or is he simply an opportunist who has seen how much success Manolo has had by offering his wares to both genders? Was Bob taken care of by Manolo at some point, and did they have an affair? Is Bob bisexual or simply into sour, preppy men with impressive sideburns?"
"Mad Men" airs Sundays at 10 p.m. ET on AMC.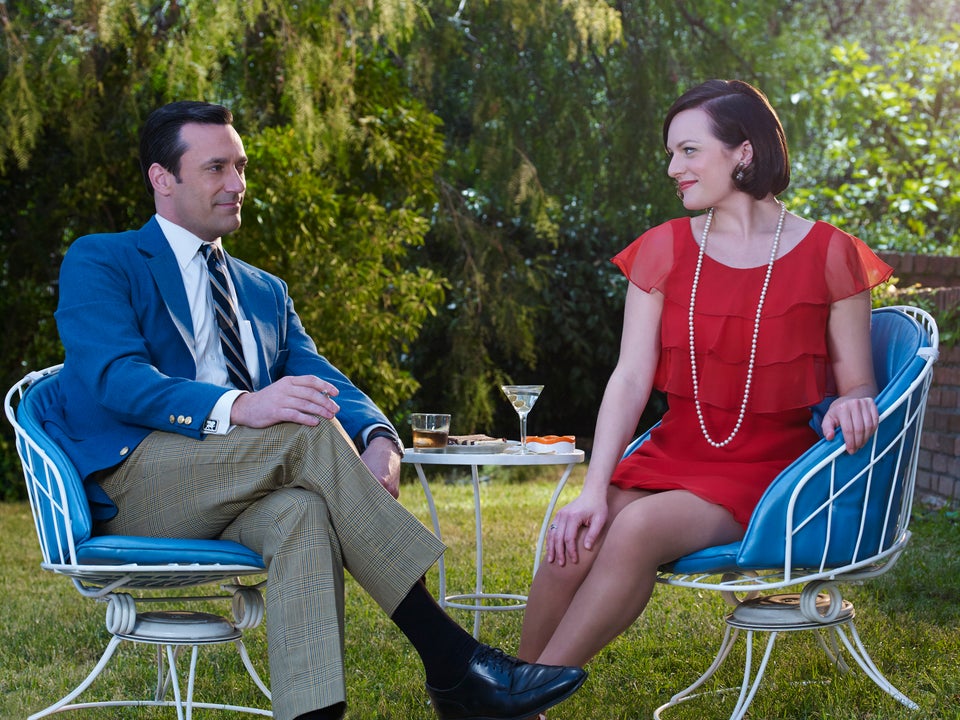 'Mad Men' Season 6 and 7
Popular in the Community