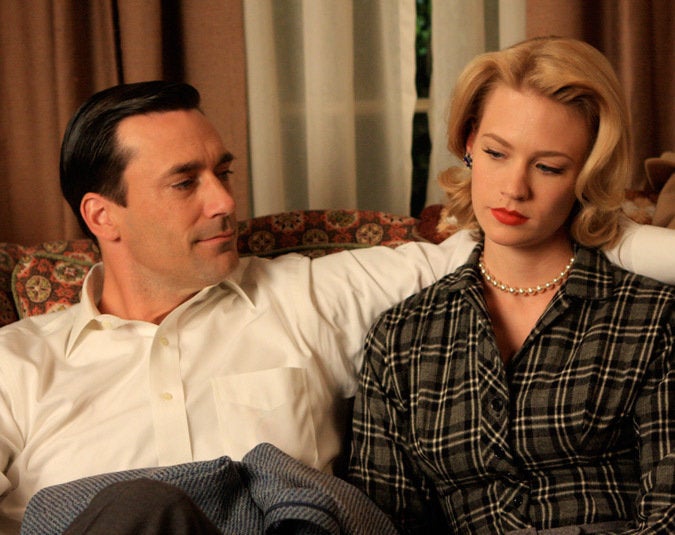 Don Draper may become a household name after all.
The brooding centerpiece of AMC's critically acclaimed original series Mad Men returned to the tube Sunday night to his biggest audience yet, as the season two premiere averaged nearly 2 million viewers, according to Nielsen Media Research fast nationals data.
The 10 p.m. debut--which also happened to be competing directly with ESPN's coverage of the final installment of a three-game series between the New York Yankees and the Boston Red Sox--more than doubled its first-season average, drawing 1.95 million viewers versus the year-ago 915,000.
Popular in the Community