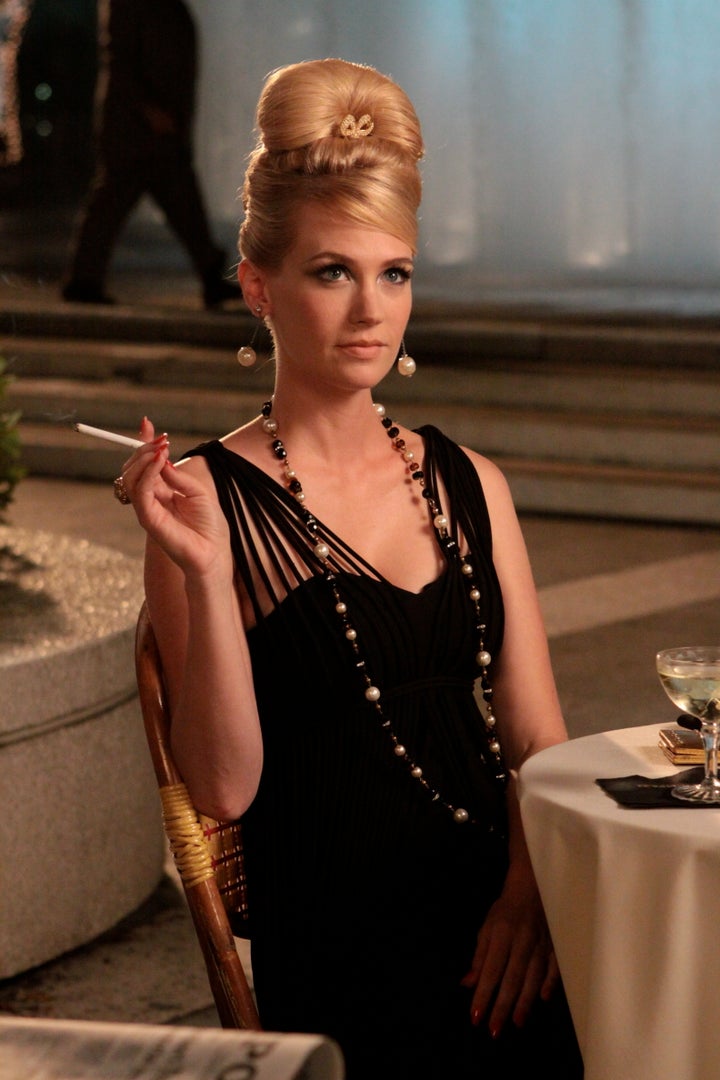 Style, romance, jealousy, discontent -- yep, "Mad Men's" Betty Draper, the mother of all TV moms, is back.
We've got the exclusive first look at AMC's Betty-centric "Mad Men" promo for Season 5, featuring some of the love-to-hate-her character's most memorable moments. That black dress and updo she rocked on their Roman holiday, the moment she told Don she didn't love him, and the slap she laid on her precocious daughter, Sally, much to Don's dismay.
Things may never be perfect with Betty, but boy do we love it when she misbehaves. Watch the teaser here now, and tell us: Are you excited for more Betty? And more "Mad Men"?