SPOILER ALERT: The Season 7 premiere of "Mad Men" kept us worrying about Megan Draper. While we see her making her dreams a reality on the West Coast in Los Angeles, when Don Draper visits her, it seems that Megan is holding back and we're not sure why. But only time will tell, and we'll find out the subtle mystery behind Megan, probably at the same time she finds out that Don is just a no-job having, big fat liar.
Since Mrs. Draper is still one of our favorite female "Mad Men" characters (behind Peggy Olson and Joan Holloway, of course), we thought we could show her some much needed love by recreating her iconic look. From the big hair, right down to the cool smokiness of her eye makeup, we took some of Megan's best beauty components and put them on HuffPost Home senior editor Brie Dyas, who happens to be an aficionado in all things vintage and "Mad Men."
With the expertise of HuffPost Live makeup artist Kari Bauce and hairstylist Cassi Hurd, we travel back in time to channel the television actress and wife, Megan Draper.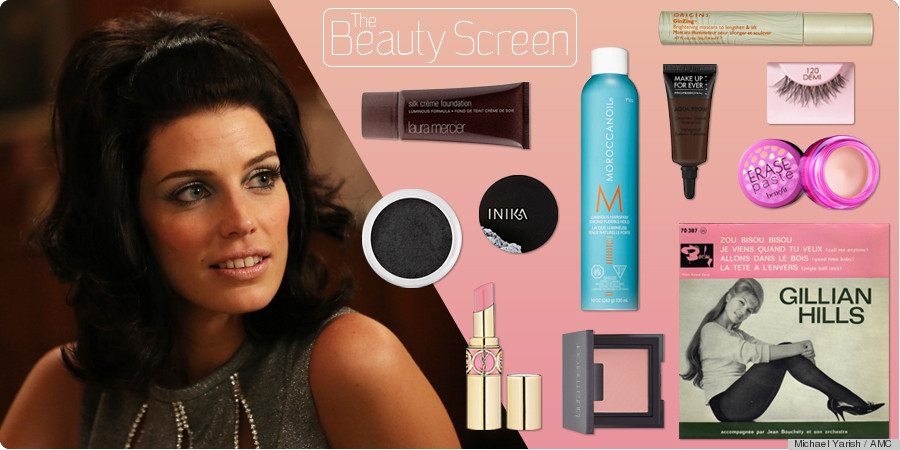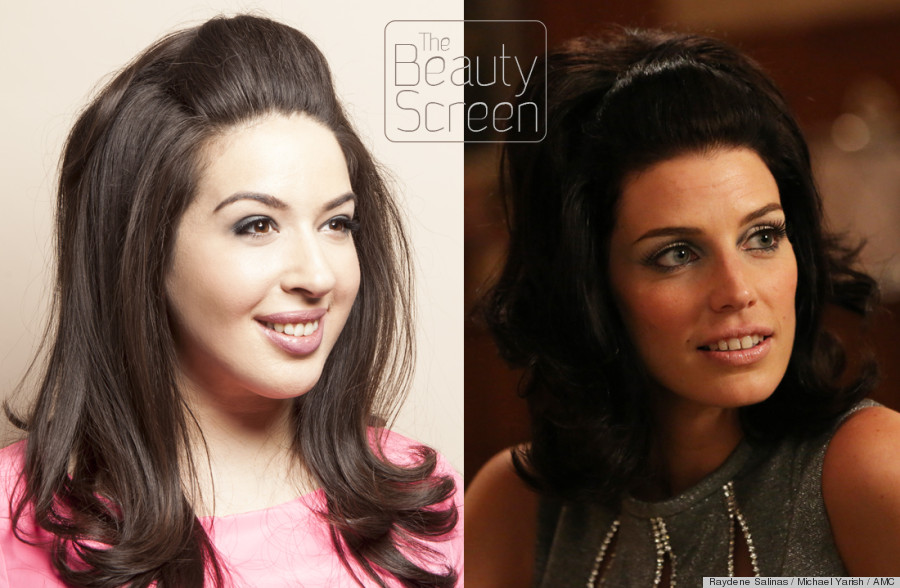 Art and photography by Raydene Salinas
Hair: For Megan Draper's hairstyle, it's all about volume. To recreate those two elements, our expert hairstylist Cassi Hurd went against the grain of her usual curl technique and brought a wide curling iron down the entire strand of each section. To perfect the big barrel look, she wrapped the ends around the iron and held for about three seconds.
But, the most important piece about this hairdo is the front bump, which really transformed Brie into Megan. Using MoroccanOil Luminous Hairspray, Cassi sprayed the roots first before she teased -- she suggests teasing the hair 90 degrees from the head, and noted that staying close to the scalp will create maximum volume. Afterwards, Cassi secured Brie's bump with a clear hair tie, she made sure to fluff through with her fingers to maintain the bounce factor.
Brie is the perfect example that you can get mega '60s style with longer hair, too!
Have an idea for a character we should feature in a future Beauty Screen? Let us know in the comments section!
Before You Go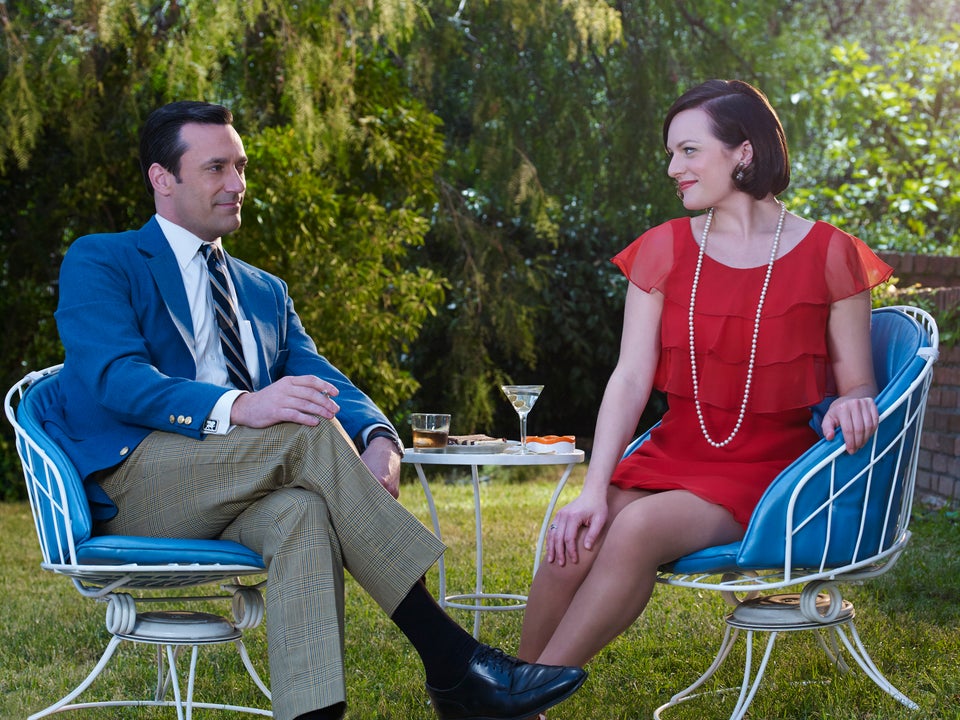 'Mad Men' Season 6 and 7