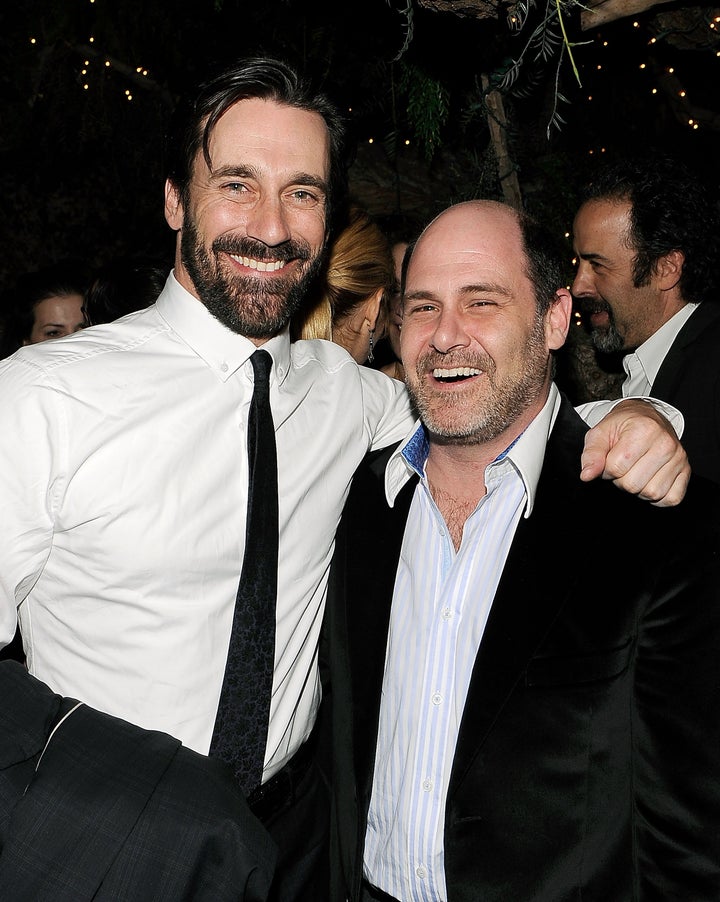 "I want to thank all of our wonderful fans for their support," Weiner said in a statement. "I also want to thank AMC and Lionsgate for agreeing to support the artistic freedom of myself, the cast and the crew, so that we can continue to make the show exactly as we have from the beginning. I'm excited to get started on the next chapter of our story."
A source close to the show outlined to The Huffington Post the outcome of the negotiation's areas of dispute:
AMC dropped its demand for a $1.5 million per season budget cut; the preserved money means in part that Weiner will no longer be required to cut two significant actors per season. Instead, characters will be cut if it suits the show creatively.
The network insisted that the show cut two minutes per episode for more advertising time; the contract calls for the first and last episode of the show to be the normal 47 minutes. For episodes 2-11, they will initially air as 45 minute episodes, and Weiner's "Final Cut" will be available digitally 8 days later.
Additionally, product integration policy will remain the same; AMC had wanted more transparency in placements, requesting the ability for companies to publicize that their products appeared on the show.
The source emphasized that Weiner has full creative control of the show. It will begin again in March, 2012; AMC has a full slate of summer and fall shows and had always intended to start "Mad Men" later than it had hit airwaves in seasons past.
Popular in the Community