McDonald's uniforms were never stylish to begin with, but now, with some help from "Mad Men," the fast food workwear will have a certain '60s flair.
Hemingway, who founded the Red or Dead fashion label, revealed that he drew his inspiration from AMC's "Mad Men," the TV show set in the '60s. Basing his designs off costumes from the hit show and the era's mod style, Hemingway created a new line of uniforms for the U.K.'s 87,500 McDonald's employees.
Watch the video above to see the new look.
"We wanted classic design. A narrow tie will always be fashionable. There is a very subtle hint to the mod look, which has never gone out of fashion," Hemingway told The Telegraph.
The line is composed of skinny ties, pencil skirts and Fred Perry-style polo shirts. Hemingway also traded McDonalds' classic bright red and yellows for muted colors like gherkin and mustard and substituted smaller jockey-style hats for baseball caps.
Another upgrade? Lower-cut collars for female employees, intended to give off a more feminine look.
McDonald's has been marketing its brand heavily in the U.K. as the London 2012 Olympics near. The fast food chain will open its largest restaurant to cater to the masses during the event and has also drawn up plans to, well, bribe bloggers, i.e. offer free gifts in exchange for positive reviews.
Although the new McDonald's uniforms aren't hitting the runway anytime soon, we totally approve -- -- check out the gallery below to see what we're talking about. Perhaps the "Mad Men"-inspired wardrobe will make its way over to America and give our late-night burger runs a stylish upgrade?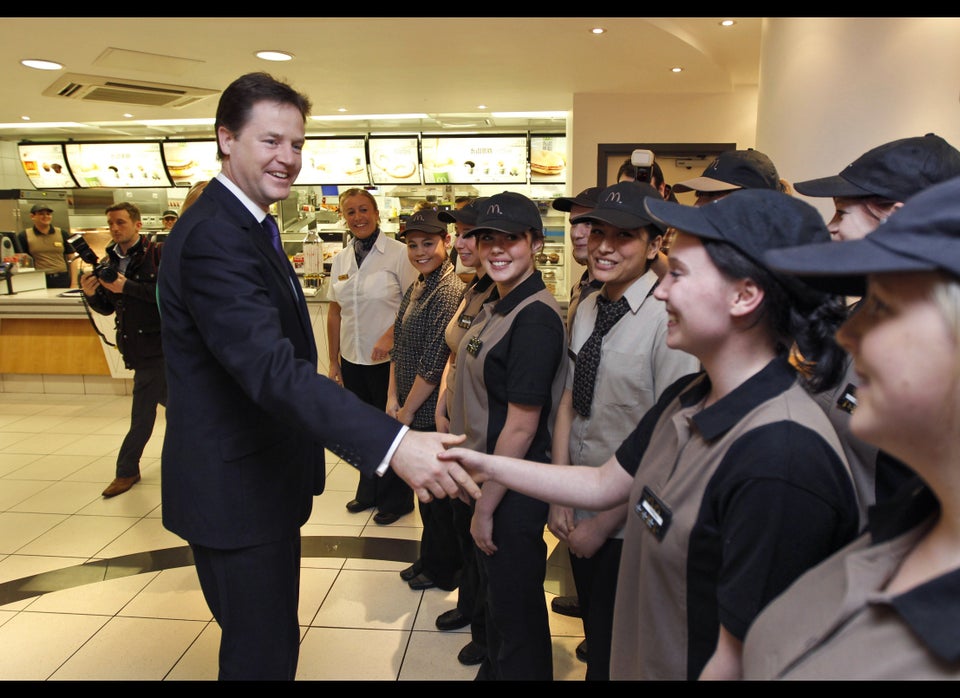 McDonald's Uniforms
Related