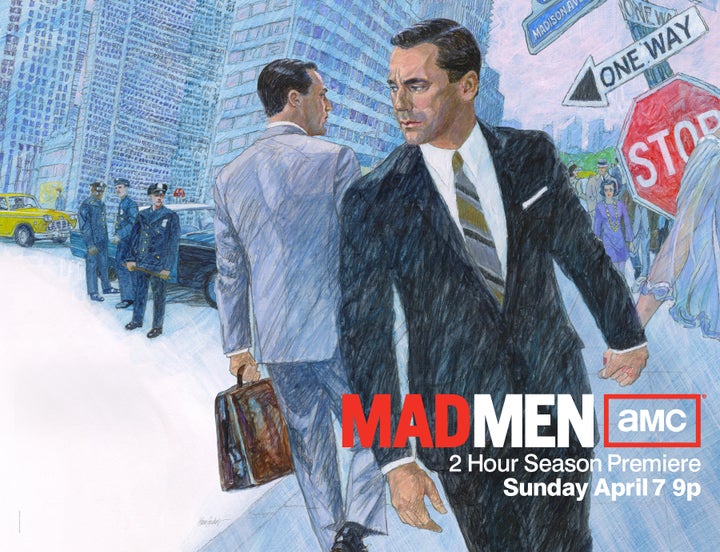 The poster, drawn by illustrator Brian Sanders, shows two versions of Don Draper (Jon Hamm) walking past himself on Madison Avenue. One Draper holds hands with a faceless woman -- share your guesses in the comments -- while the other carries his briefcase to work.
Viewers will remember that Don kept his cheating ways in check last season while he tried to be a family man with his new wife Megan (Jessica Pare), but the series finale implied that he might not stay faithful for long.
Meanwhile, three cops leer at him from a distance, hinting that the Don's secret identity storyline might not be as dead as the real Don Draper.
Then there's the possibility that "Mad Men" could be entering its blue period, although it'd be hard to top last season's depressing vibes. Yes, we know we're reaching here. Leave your thoughts and theories on what the poster means in the comments.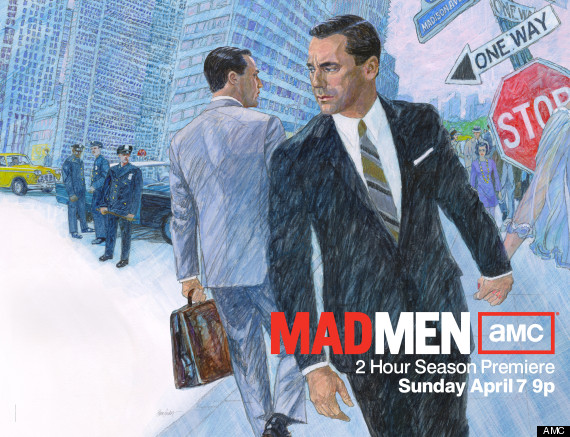 "Mad Men" Season 6 premieres on Sunday, April 7 at 9 p.m. ET on AMC with a two-hour episode. On April 14, the show moves to its regular 10 p.m. timeslot.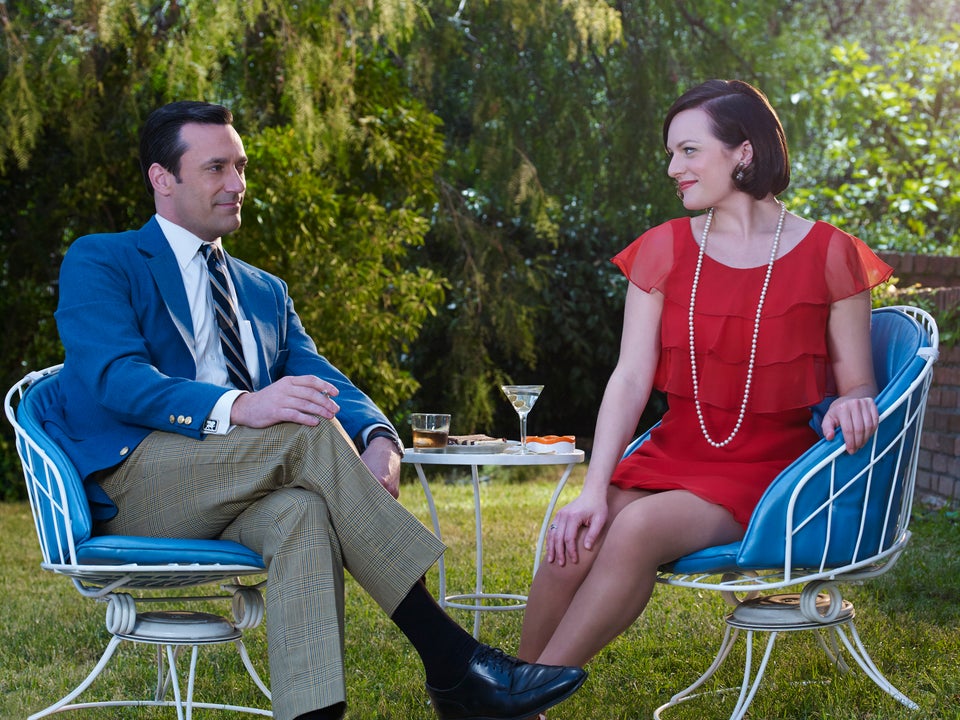 'Mad Men' Season 6 and 7
Related
Popular in the Community