When the water level inside Madaline Keeble's car hit her chin, she knew she was running out of time.
The Florida woman was driving in Ponte Vedra Beach when she drove through what looked like a water main break, WTSP reported on Tuesday.
"I saw some water on the road, and I saw the security officer in his car at the corner," Keeble said. "I made my turn and 20 seconds later I had water in my smart car up to my ears."
She had driven straight into a sinkhole. The car quickly filled up with water, giving Keeble little time to grab her belongings and flee. Moments later, the vehicle was completely submerged.
It's unclear what caused this particular hole to start swallowing cars, but the road where it happened is blocked off as a nearby property management company investigations.
Sinkholes are a growing problem.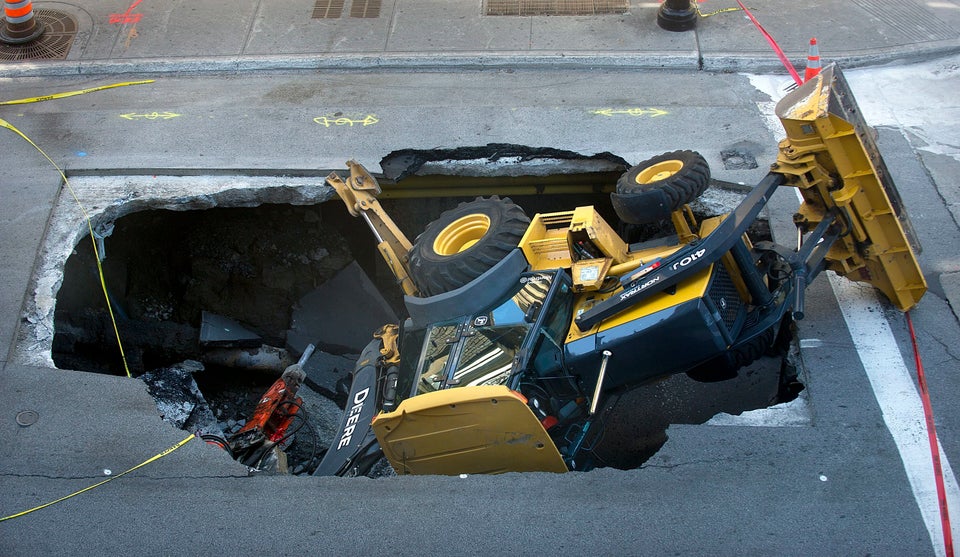 Gigantic Sinkholes
Popular in the Community