Relief finally arrived Monday in the remote Syrian town of Madaya, where more than two dozen people have starved to death in the past seven weeks as pro-government forces blocked humanitarian supplies.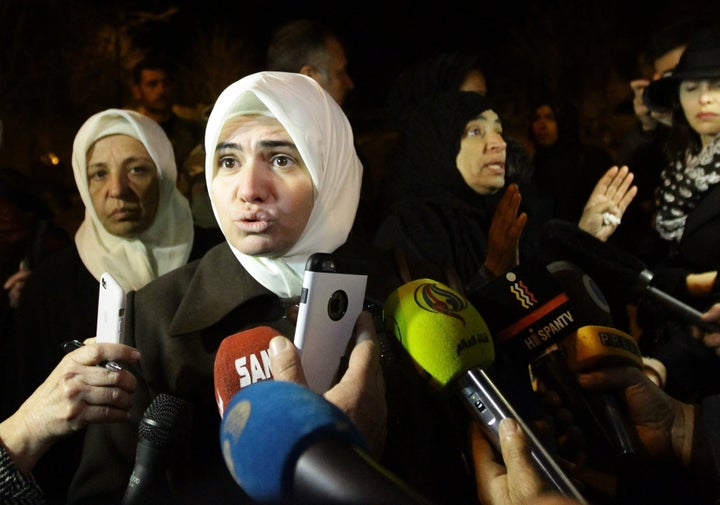 "The first impression is really heartbreaking," International Committee of the Red Cross spokesman Pawel Krzysiek said in an audio diary he recorded in Madaya on Monday as a 49-truck convoy carrying food, water and medical supplies arrived in town. "You see a lot of people on the street, some of them smiling to us and waving to us, but many simply just too weak and with a very, very bleak expression. Very tired."
"Heartbreaking" also was the way Sajjad Malik, the United Nations high commissioner for refugees representative in Syria, described the scene in a text message on Monday. 
"Crowds of hungry kids around," Malik's text read, according to UNHCR. "It's heart-breaking to see so many hungry people. It's cold and raining but there is excitement because we are here with some food and blankets."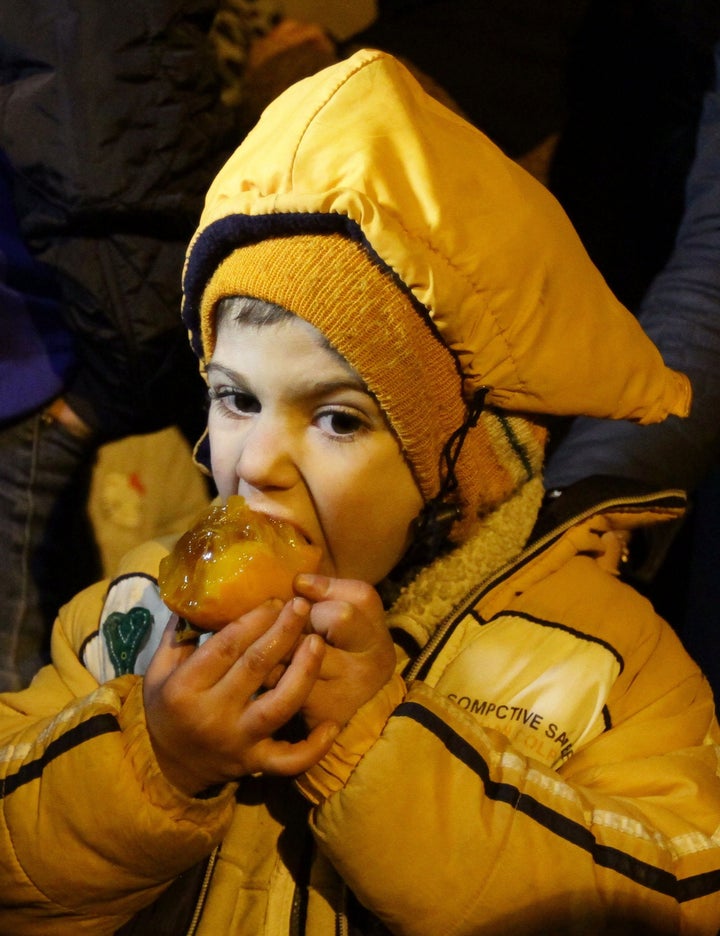 Aid groups, including the Red Cross, the U.N. and the Syrian Red Crescent, said they hope a long-term solution can be found before the supplies run out again. 
Madaya, a rural mountain area on the outskirts of Damascus, has not received aid since Oct. 18 due to the the government siege. At last 28 people, many of them infants, have starved do death since Dec. 1. Civilians have been trying to survive on grass, leaves and boiled water, according to a report released last week by Amnesty International. 
The shipment of supplies that arrived Monday includes food, drinking water, medicine, blankets and winter clothes. The UNHCR estimates the supplies will last only a month. 
A while ago I was just approached by a little girl, and her first question was: Did you bring food?"

Pawel Krzysiek, Red Cross spokesman
In the ongoing Syrian civil war, government forces and pro-democracy opposition forces are using siege tactics to force the other to surrender. Madaya is held by rebel forces, while government forces loyal to President Bashar Assad are holding the northwestern villages of al Foua and Kefraya, according to Reuters. 
Under an agreement reached with humanitarian aid groups, convoys were allowed to enter Madaya and the two villages in Idlib province on Monday. 
The civil war has dragged on for nearly five years. In the past year alone, a mere 10 percent of all requests to access areas like Madaya were approved and delivered, according to the UNHCR. 
Marianne Gasser, head of the Red Cross delegation in Syria, said in a statement that the aid distribution will likely last a few days. She stressed that the relief effort cannot be a one-time situation.
"To relieve the suffering of these tens of thousands of people, there has to be regular access to these areas," Gasser said. 
"It's relly heartbreaking to see the situation of the people. A while ago I was just approached by a littler girl, and her first question was: Did you bring food?" Krzysiek said. "'Did you bring food? I hope you brought food to Madaya, because we are really hungry.' And I believe her. She looked hungry."
CORRECTION: This story is updated to reflect that Madaya is controlled by rebel forces instead of fighters loyal to Syrian President Bashar Assad. 
PHOTO GALLERY
Numbers That Show There's Much More To Do To Help Syrian Refugees
Calling all HuffPost superfans!
Sign up for membership to become a founding member and help shape HuffPost's next chapter