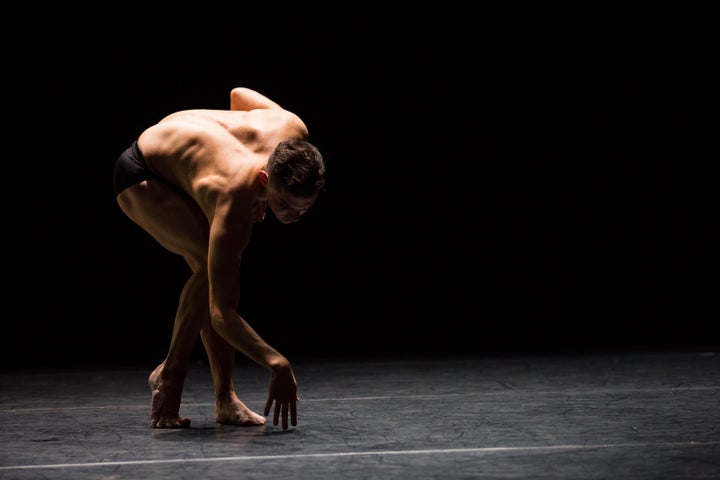 In honor of LGBTQ Pride 2018, the Joyce Theater Foundation is presenting a weeklong production of queer contemporary dance featuring two companies.
Madboots Dance, an all-male dance troupe led by Jonathan Campbell and Austin Diaz, will perform "MASC," which questions themes of American manhood. Madboots will also present the world premiere of "Gay Guerrilla," inspired by composer Julius Eastman's quote "A guerrilla is someone who is, in any case, sacrificing his life for a point of view. So, therefore, that is the reason that I use 'gay guerrilla,' in hopes that I might be one if called upon to be one."
Sean Dorsey Dance, led by transgender and queer dancer, writer and activist Sean Dorsey, will present his company's acclaimed production of "The Missing Generation," which remembers the generation of queer individuals lost to the AIDS crisis and provides a space for healing for those in attendance. You can read more about "The Missing Generation" in a 2016 HuffPost interview here.
In anticipation of these queer dance companies' presenting their work for Pride week, HuffPost spoke with members of Madboots about their performance, their work and what they want audiences to take away from their show.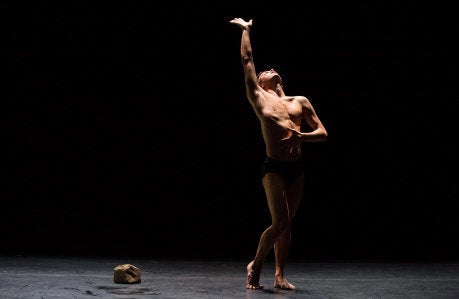 Madboots members collectively contributed to these responses.
Can you explain the history of Madboots and how it came about?
Six years ago, we got in a studio together to play, and it sparked everything. We created a duet and performed it at every festival we could apply to in New York. It was that first process that shaped the mission of the company today. We shared similar experiences and traumas growing up, and we wanted to reflect our histories in what we were making. It was very cathartic. It still is.
What inherently queer themes does your program attempt to tackle?
Because our works are personal excavations, in the past, we've approached themes of identity, intolerance, intimacy and otherness. For our current program, "MASC" aims to crack constructs of masculinity, unveiling the want to be seen, to be free, and "Gay Guerrilla" honors the loss of LGBTQ+ people and their heroism.
What do you ultimately want people to take away from this production?
There's a lot of queer history we didn't live through, but we can exist in the world today as proud gay men because of those who've devoted and lost their lives to making change. That said, we hope people leave feeling challenged and empowered. We hope they see the effects that limitations and boxes can create in our society. We also want them to feel the magnitude of this historic week at the Joyce as a celebration of visibility, love and remembrance.
Madboots Dance and Sean Dorsey will present their programs June 19 to 23 at the Joyce Theater in New York City. Head here for more information.
#TheFutureIsQueer is HuffPost's monthlong celebration of queerness, not just as an identity but as action in the world. Find all of our Pride Month coverage here.
Popular in the Community