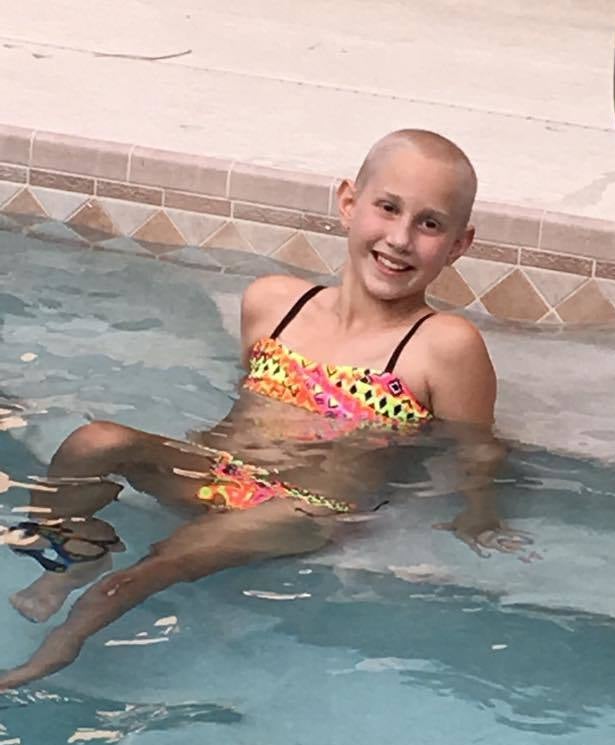 I've always enjoyed our family dinners. Food that has been prepared with love is placed on the table and while we savor every bite, Mike and I listen to childhood adventures and share funny stories from work and after school sports events. I still cherish that time, but Maddie's empty seat at the table is an ever-present reminder we are missing a quarter of our full complement.
Similarly, holidays somehow feel unfamiliar to me now. I love gathering family and friends to share a day of laughs, a great meal, and the warmth of my tribe's unconditional love. Whether it's an Easter Egg Hunt, Independence Day Fireworks or a Labor Day cookout, I take great joy in the giggling of all the cousins; the sarcastic banter between me and my siblings; and the relaxation I get from taking a time to appreciate my good fortune. But I still feel the vacancy of Maddie's spot in the mix. Same traditions. Same gathering places. Same foods. Same celebrations. Different emptiness.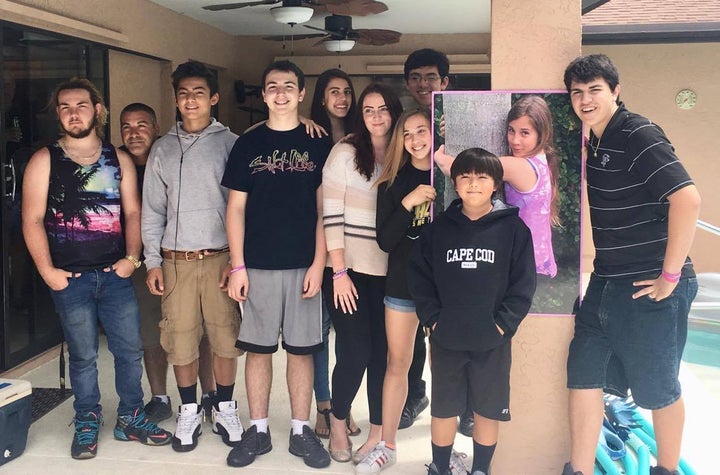 In July, we celebrated Maddie's birthday at the beach. An intimate group of family and friends donned Maddie's Fight Gear and gathered at sunset to honor what would have been our sweet baby's 11th birthday. For a little while, we allowed ourselves to be swept up in the fun. We sent paper lanterns into the dusk and listened to the surf roar in the background while the children Maddie loved most played in the sand. We always made it a habit to take pictures whenever we were celebrating anything and this evening was no different. But when we stopped to have my sister take a picture of our family, it hit me again- it's our new, smaller family. Maddie won't have her presence claimed in our snapshot of this moment, even though it is a celebration meant for her.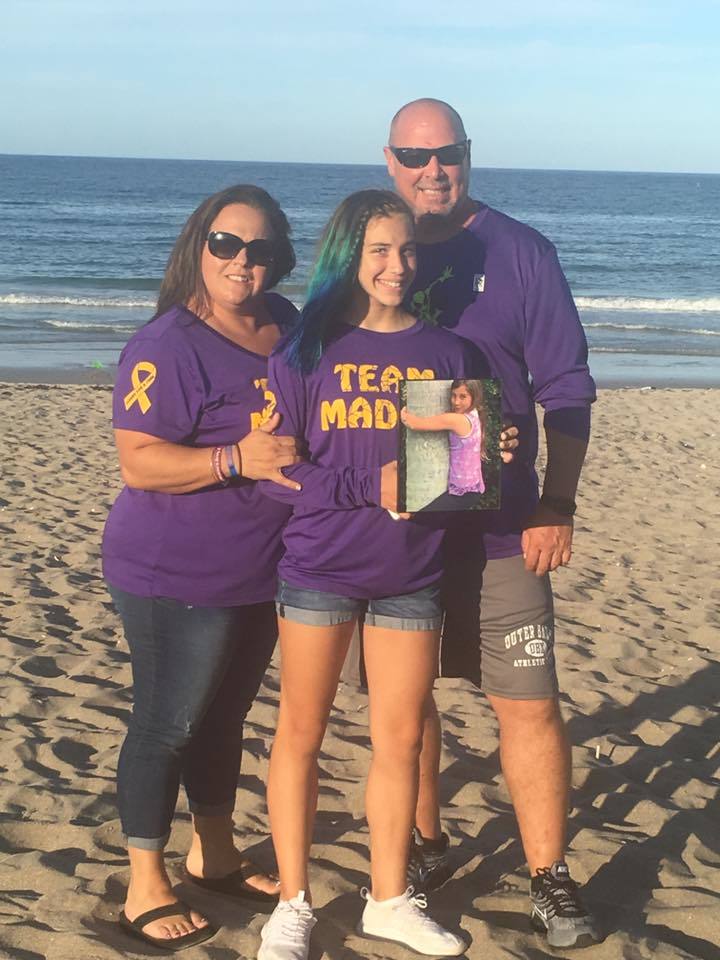 I keep waiting for the feeling to lessen. For the anguish to stop. For our "new normal" to feel…well…normal. But it never does. No matter how sweet a moment is, there is always the haunting feeling that it would be just that much sweeter if Maddie was part of it.
Pretty much everything since Maddie's passing has been a bit more difficult. With one exception. Her legacy. It was not difficult to decide that Maddie's cause would carry on, even after her personal battle ended. It was not difficult to imagine that her courage would continue to help other brave children who are fighting cancer. It was not difficult to dream that her spirit would continue to inspire others as we continue to support research for childhood cancer. In fact, it was EASY to envision a day when our heartache and our anguish would transform itself into something greater than the sum of all its parts.
I remember many heartfelt conversations with Maddie about the significance of her experience and her passion for supporting other children who have cancer and helping researchers find a cure. After much soul searching, lots of family meetings, and bouncing the idea off trusted friends and medical professionals, we began the process of becoming licensed as a 501 (c) (3) organization. We then assembled our board members and met to discuss our mission and our vision. With that, The Maddie's Fight Foundation was officially born.
Please help us by supporting The Maddie's Fight Foundation. We also encourage you to follow us on Facebook and to visit our website, www.maddiesfight.org , for updates about events. We will also share the stories of families we are helping and provide updates about new research we are funding to make advances in the fight against Osteosarcoma.
We know Maddie would be proud of the goals we have set and can't wait to see her legacy in action. Our hearts are so full of love for all she brought to the world- she was one of the strongest, bravest and most generous souls we have ever known.
2 Timothy 4:7 - "I have fought a good fight…"
#MaddiesFightFoundation #PowerForACure #TeamMaddie #MaddiesFight