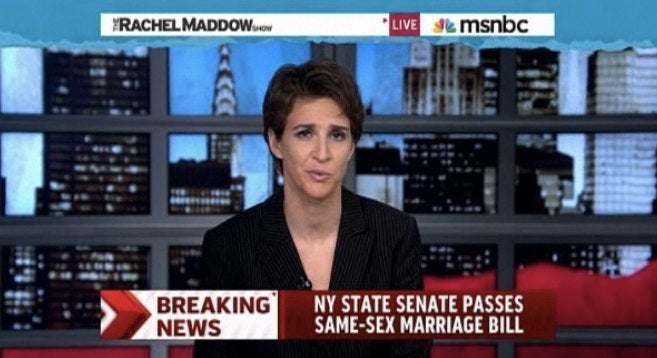 Maddow, who is one of just three openly gay cable news anchors on television, let the cheers of the crowd play uninterrupted for minutes after the successful vote was announced.
"This will become law," she said, adding that the number of people in the United States "for whom same-sex marriage rights are a reality" had just doubled.
Maddow also pointedly noted later in her coverage that "President Obama is against what just happened." (Obama is still on record as being opposed to same-sex marriage.)
Maddow has previously said that "maybe" she will marry her longtime partner Susan Mikula. She now lives in two of the states where same-sex marriage is legal: Massachusetts and, as of Friday night, New York.
WATCH:
Related
Popular in the Community