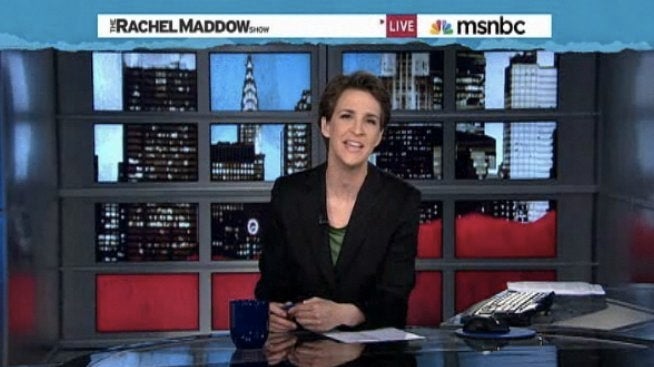 Rachel Maddow lit into the Sunday morning talk shows on her Monday show for their guest selection on their latest programs. Specifically, Maddow was steamed that, a week after the killing of Osama bin Laden, the Sunday shows had three times as many Republican guests as Democratic ones.
Among those guests? Dick Cheney, Donald Rumsfeld, Condoleezza Rice, Rudy Giuliani, and current Republican Senator Richard Lugar. The Democratic guests were John Kerry, former White House communications director Anita Dunn and National Security adviser Tom Donilon, who appeared on several of the shows.
"The Sunday shows are supposedly the apex of political debate, the pulsing throbbing heart of what is going on in American politics," Maddow said. "Is the biggest story in American politics right now retirees from the Bush administration and how they feel about stuff? Plus Dick Lugar?"
WATCH:
Related
Popular in the Community