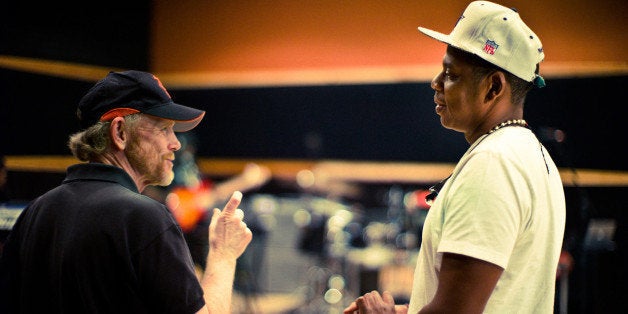 Showtime's documentary "Made In America," from director Ron Howard, goes behind the scenes of the making of one of the biggest concert events of the year -- Jay Z's Made In America festival in Philadelphia.
The documentary (premieres Fri., Oct. 11 at 9 p.m. ET on Showtime) follows the artists as they prepare for and play their sets, but it also gets perspective from festival security guards, crew members, promoters and food vendors, and even the mayor of Philadelphia.
It's a fascinating look at Jay Z's rise -- including a scene where he visits his old apartment, which now has a view of the Barclays Center in Brooklyn that houses his 40/40 Club -- and at what artists are doing to help revive local economies and bring people from all walks of life together.
And with acclaimed director Ron Howard behind the camera, it also has some bizarre and awesomely unexpected moments, like the filmmaker bonding with the Odd Future guys over their common love of colorful storyboard drawings and doodles. Seriously.
Here are five other reasons to watch "Made In America":
1. The music.
From Jay Z to Run-D.M.C., The Hives to Pearl Jam, Kanye West to Jill Scott, Santigold to Passion Pit, it's an amazing line-up that keeps the documentary chugging along with its own eclectic soundtrack.
2. The randomness.
Skrillex gives Ron Howard a lesson in DJing and remixing that has to be seen to be believed.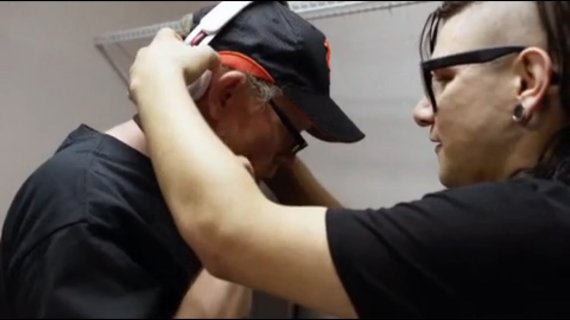 3. The stories behind the music.
Like Joseph "Rev Run" Simmons talking about Russell Simmons being the fourth member of Run-D.M.C. and how he pushed for "Walk This Way" to happen with Aerosmith -- a collaboration that no one else really understood, but that introduced the hip hop group to a rock and roll audience.
4. The optimism.
"I had a bunch of failure," Jay Z says when asked if he'd experienced any failure in his now-super successful career. "I didn't get signed. My failure was no one would sign me. I gave my demo out to every single record label, and I didn't get signed by one of them." Can you imagine?
And Pearl Jam frontman Eddie Vedder shares some words of wisdom, weighing in on the state of the world today: "There's so many issues to talk about, and it's so detailed and so complex that it almost shuts you down. The banking, environmental issues, the power of corporations and the amount of lobbyists ... people feel like they're losing their voice, and the truth is they have every right to feel that way. People are just trying to work their jobs, raise their families, discipline their kids, have a good life ... politics has just become like bad weather, and they deserve clear skies. They're Americans. They're in what could be a truly, truly great country -- and it is -- but it's not meeting its potential."
5. This woman.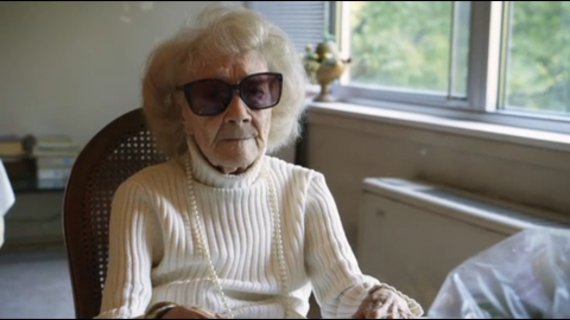 This Philadelphia resident and neighbor of the concert venue might've been the one person against the event, calling it "annoying" because of the "bang bang" music. But even she knows who Jay Z is and that he's married to Beyonce. "See I know what's going on," she says. "I don't always like it, but I know what's going on."
You'll have to watch the entire doc to see whose music finally makes her come around. "Now see, that is ... not bad. I'm very opinionated, except sometimes I make a mistake. You know, if I say I don't like this person, and then I find if I give them a chance ... give them a chance and then you'll find out you really will like them."
And just like that you have the underlying theme of the entire documentary.
"Made In America" premieres Fri., Oct. 11 at 9 p.m. ET on Showtime.
Related
Popular in the Community