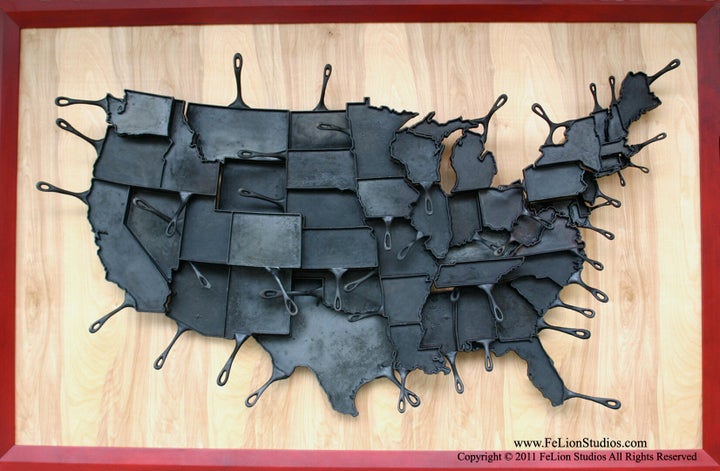 Have you ever wanted sunny-side up eggs shaped like Florida? How about a California shaped cake? Combining America's enduring patriotism and endless love of food, Madison, Wisc.-based FeLion Studios has created "Made in America" cast iron skillets and frying pans, each shaped like a different state from the Lower 48 (sorry, Hawaii and Alaska).
The creator of the "Made in America" line is Alisa Toninato, who has a background in metal sculpting and pattern making. Her creations run from $200 to $2,500 depending on the size of the state, since all of the states are made to scale. California and Texas, for example, are large enough to have two handles.
Each skillet also comes with a custom made magnetic hanger that will allow you to display your pans on the wall. Dedicated foodies can create different geographical compositions using the pans. Some might opt for the "Midwestern Region", while the truly dedicated may construct the monstrous -- and expensive -- 48 state, 500 pound "Made In America" display.
Popular in the Community