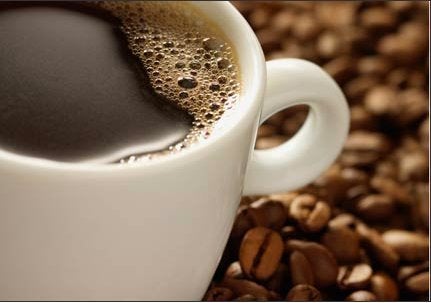 As the U.S. economy limps unspectacularly toward recovery, scrappy and creative independent coffeehouses across the nation continue to thrive and flourish. In fact, depending on where you choose to sip that rich, frothy latte or cappuccino (and we're not talking Starbucks, or even Howard Schultz's 15th Avenue Coffee and Tea branding experiment), it's possible the brew never tasted this good.
Coffeehouses continue to check in as one of the fastest-growing segments of the restaurant industry. In Washington, D.C., for example, a new coffee shop near Dupont Circle called Filter Coffeehouse & Espresso Bar opened earlier this year to rave reviews from local scenesters. In New York, dozens of new java spots have opened in just the past couple of years alone. Within the walls of the quintessential neighborhood coffeehouse, with its eclectic vibe, social crowd, and Mac laptops galore, enthusiasts-turned-entrepreneurs brew artistry and tradition in every cup. Often with a rosetta on top.
Complex, delicious coffee -- not the flat, watered-down beverage many are used to -- is just part of the appeal. "It's the sense of community that's more important than anything -- the idea that if you go into a certain coffeehouse, you're bound to find people you'd like, or you're like," says Corby Kummer, coffee expert and author of The Joy of Coffee.
That's certainly true at Muggswigz Coffee & Tea Co. in Canton, Ohio, which was founded in 2003. "The store itself started when our downtown was rundown and vacant, and we have watched the downtown blossom around us," says Alexander J. Haas, the 30-year-old artisan barista, roastmaster, and president. "Our store is a community hub for professionals, students and musicians." Many indie coffeehouses make it a point to support local up-and-coming artists, either by adorning their walls or opening the space to troubadours and poets. Jewel and Jason Mraz, for instance, both got their start in San Diego coffeehouses.
Indie coffeehouses also play the role of trendsetter, helping to transform the obscure into the ubiquitous. Latte art originated in Italy, but it didn't take off in the States until David Schomer, founder of Espresso Vivace in Seattle, went to Italy to learn and bring back the technique. Today, latte artists from Tokyo to Los Angeles to London compete in competitions, and customers have come to expect and admire the images sculpted into foam.
That pursuit of perfection may very well be the entrepreneurial coffeehouse's signature. Kummer, who became an aficionado in late 1980s, when he fell in love with Italy and the way they make and drink their coffee, points to these emerging trends among the indies: roasting in small batches, buying direct from growers, and mastering the technique behind pulling the perfect shot of espresso. It all adds up to perfecting a flawless cup of joe. "Find out what customers like drinking and the way they like to drink it -- what style roast, what kind of drink -- and then concentrate your learning on making better versions of that," says Kummer, highlighting an approach that applies to virtually all entrepreneurs. "There's vast room for improvement in almost every style of coffee, and the narrower the rules, the more superbly imaginative your improvisation within them can be."
The emerging green economy demands imaginative business practices, and plenty of small coffeehouses are savoring the challenge. Coffee Break Café in Quincy, Mass., perhaps best known for its iced coffee, has made environmental responsibility a priority. "We have always recycled and composted since way before it was hip to do so, and have always purchased from local companies with like-minded values," says Jenn Ormond, 39, who opened CBC with her then-boyfriend and now-husband Donny in 1996, having since expanded to four locations.
Fair trade and organic -- these are other mainstays of the indies, found at places like The Lost Bean in Tustin, Calif., a haven modern in both design and values founded by Bodie Berg and Zeke Covarrubias. The business donates 30 percent of profits to charitable foundations, buys local, uses energy-efficient appliances, offsets carbon usage by planting trees and recycles whenever possible. And they brew up a deliciously smooth mocha, among other offerings.
You can get fair trade coffee at a growing list of indies across the nation, including The Sentient Bean in Savannah, Ga., which also recycles, composts, and serves the only vegetarian fare in town; the hip Roots Coffeehouse in North Richland Hills, Texas; and Alterra Coffee, a popular Milwaukee-based indie with multiple locations that brews amazing coffee with as little impact on the environment as possible. Wind power, green building practices, eco-friendly products, in-house roasters, and a commitment to community service are just a few of the ways Alterra sets itself apart.
Indie coffeehouses thrive, their keepers say, because they offer something desired yet attainable: affordable luxury. The entrepreneurs behind them provide "true connoisseurship and the best and highest-quality products available at an affordable price, if not every day at least once a week," Kummer says. "And it's a whole lot cheaper than wine."
The original version of this article appeared on AOL Small Business on 5/12/10.
REAL LIFE. REAL NEWS. REAL VOICES.
Help us tell more of the stories that matter from voices that too often remain unheard.