If you missed the first season of "Riverdale," please exit this page and binge-watch it immediately.
Madelaine Petsch plays HBIC Cheryl Blossom in The CW's smash hit series. We spoke with Petsch for HuffPost's "The Tea" interview series. She revealed her thoughts on Cheryl's character arc in Season One and dropped a couple hints as to what Season Two has in store.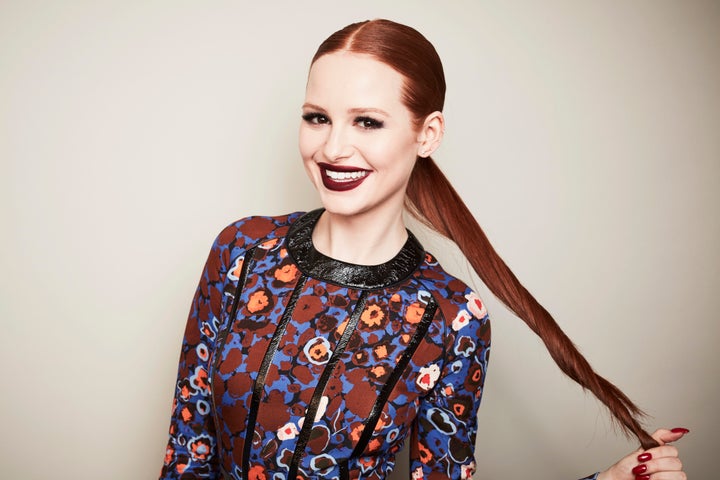 How did you first get into acting?
I've always been a performer. I started dancing at the age of 3, and got into theater at the age at 5. I went to an arts-type school. I graduated and then moved to L.A. right when I was done. I knew exactly what I wanted to do and just kept at it while working multiple jobs until I was able to support myself.
Cheryl is quite the HBIC at school. What's it like playing a mean girl?
It's actually quite rewarding, which is a strange word to use, I know, but ... she is so much more than that. She's fun and extremely sassy. Every time I get a new script, I die of laughter. But she has problems, and she goes deep, and to be able to play that and bring that to life is so rewarding.
You do seem way more friendly than Cheryl! What do you feel you have in common with your character and what makes you different?
The difference is definitely her meanness, but also, she's extremely broken. I don't have a family life like she does. Her family life is just honestly terrible, but we both have a level of confidence. Most people put up a facade, hers bigger than most. But absolutely, I have a little bit of a facade when first meeting people. I have a couple of walls up, so I relate to her in that regard. But, you know, the differences are vast. She's been through much more than I've been through. She's so broken. She's a lonely girl trying to find her way, and I'm lucky to have found my way.
Are there any "mean girl" archetypes you draw inspiration from when playing this character? 
I didn't draw my inspiration from anybody. I was excited to be able to build her from the ground up, for the most part. She wasn't really prevalent in the "Archie" comics, so I was able to make this three-dimensional person myself. That being said, two of my favorites are obviously Regina George and Blair Waldorf. They're iconic.
Were you an "Archie" comic fan before you signed onto this project?
I was a huge fan. I used to read the Sunday strips in the paper all the time when I was a kid. When I got this, I thought, this can't be the Archie that I read! Then I got the script and was like, oh my god! I know all these people already! It's very rare to pick up a script and already understand the world that you're stepping into. 
Are you and the "Riverdale" cast friends IRL?
Everyone always says they're like a big family with their cast, but we truly are a huge family. We all love each other so much. We're all extremely supportive. When I've got questions about career stuff, or how to deal with the zero to 100 nature of what's happened, I'll call Cole [Sprouse] or Luke [Perry]. When I want someone to talk to about my life, I'll call Lili [Reinhart] or Camila [Mendes]. It's truly so inspiring. When we're not shooting, we're together in Vancouver. I lived with Lili in Vancouver.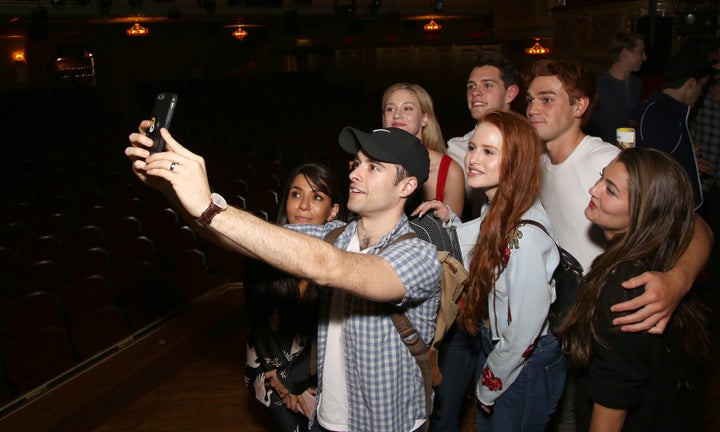 How do you feel about the way the first season ended?
I'm very happy with how it ended. I think the ending is literally phenomenal. Cheryl has this amazing story arc towards the end where she just kind of loses her mind. It sets up Season 2 perfectly. Her Season 2 is going to be so much fun. Our writers are phenomenal.
What's the biggest challenge about being a young actress?
There's a couple. There's a lot of rejection in this industry. You have to develop a backbone really quickly and be able to take no for an answer for multiple years on end. Just have passion and know you are talented and have confidence in yourself. That's a huge thing for every young actress. Especially if you're in L.A., there's a lot of being comfortable with being who you are and not letting other people sway your opinion of yourself. You can meet people who can bring you down. The sabotage is real. Every actress wants this life, so it is a little cutthroat. It's all about finding out who you are and being comfortable enough in yourself that you don't need to seek approval from other people.
Tell us about your passion for the environment.
I've always been very passionate about the environment and I've always been very eco-friendly. I was raised a vegan and I've always been so aware of my carbon footprint. I really look forward to getting more involved.
What's one thing about you that would surprise your fans?
People expect me to be bitchy and busy all the time. I'm just a nerd at heart, and I'm actually quite nice. You can always come and talk to me. I love a good book. I'm not a club girl. I like hanging out and reading my books.
Name a TV show that you would love to guest star on. 
"Scream Queens." Instant response. I'm obsessed with everything Ryan Murphy does. 
What's one beauty product you can't leave the house without?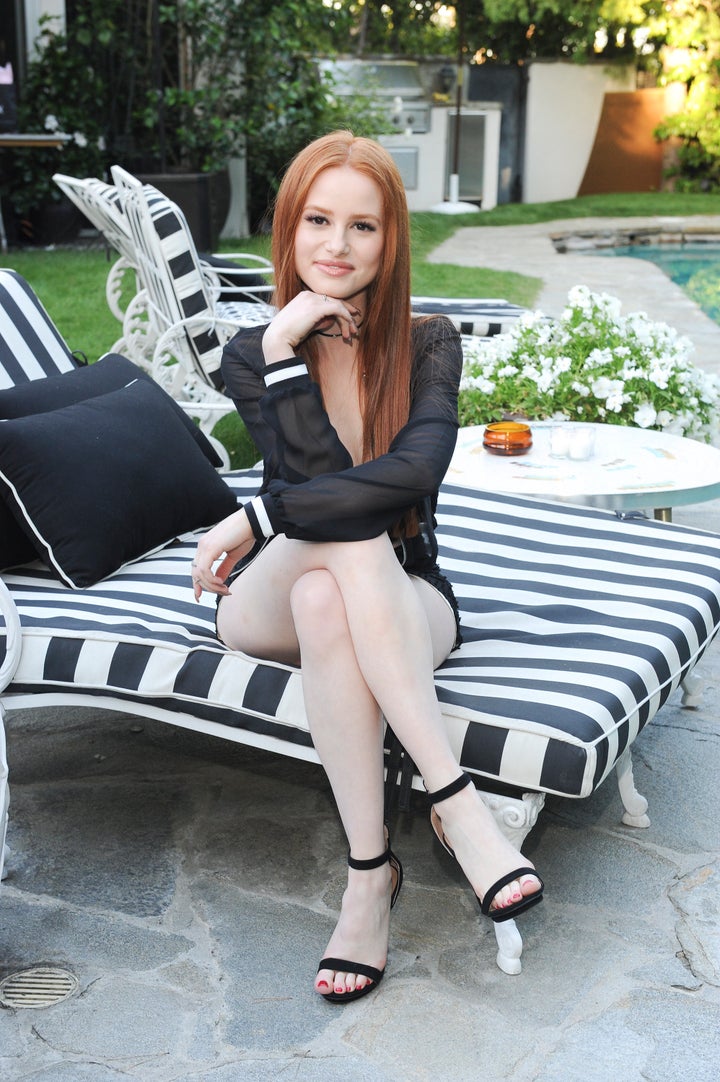 What beauty advice do you have for redheads? 
Before I booked the show, I was always afraid to wear oranges and reds, which is so ironic because red is all I wear on the show. I ended up loving it. Try not to limit yourself too much. We can still wear bright colors like oranges and reds. But also I think the most important thing for redheads is to find the right eyebrow color for you. Lots of redheads have really light eyebrows, so you really have to find the eyebrow color that matches your hair.
You also rock some fierce red lips on the show. What do you think is the best red lipstick? 
On the show we use Covergirl Outlast. Every single episode.
Who would you consider your fashion icon? 
Emma Roberts and Zendaya.
Who's your celebrity crush? 
What's the last TV show you binge-watched? 
"Travelers" on Netflix. It's SO GOOD. 
What song have you been singing in the shower? 
"Guys My Age" by Hey Violet.
If you could have any other job in the world, what would it be? 
CEO of a big makeup company.
What's your idea of a perfect Friday night? 
Grabbing dinner with one of my best friends, maybe going to see a really good movie and then ending up in bed at a reasonable hour with a good book or bad reality TV show.
Is the glass half empty or half full? 
This interview has been edited and condensed for clarity.
Calling all HuffPost superfans!
Sign up for membership to become a founding member and help shape HuffPost's next chapter
BEFORE YOU GO