Former U.S. Secretary of State Madeleine Albright on Monday weighed in on Hillary Clinton's ongoing email server scandal.
Albright, who served under former President Bill Clinton, said she didn't view Hillary Clinton's private server use as a security breach.
"By the way, I went to college sometime between the invention of the iPad and the discovery of fire. So I didn't use email," she said in an interview on MSNBC's "Morning Joe." "But I do think that -- I was tough on security and Secretary Clinton was very tough on security. I think that it's important to be tough because we are obviously concerned about hacking and a variety of issues. But I think she has explained what she's done. She's turned things over."
The former secretary of state argued that Clinton, whom she has already endorsed for president in 2016, faced difficulties because "every agency has a somewhat different definition of what's classified and under what circumstances and is it ex post facto classified."
Asked whether she would have approved a private email server for one of her underlings at the State Department, however, Albright said she "would not."
Later on Monday however, Albright said she meant she wouldn't authorize such a server were she the secretary of state today.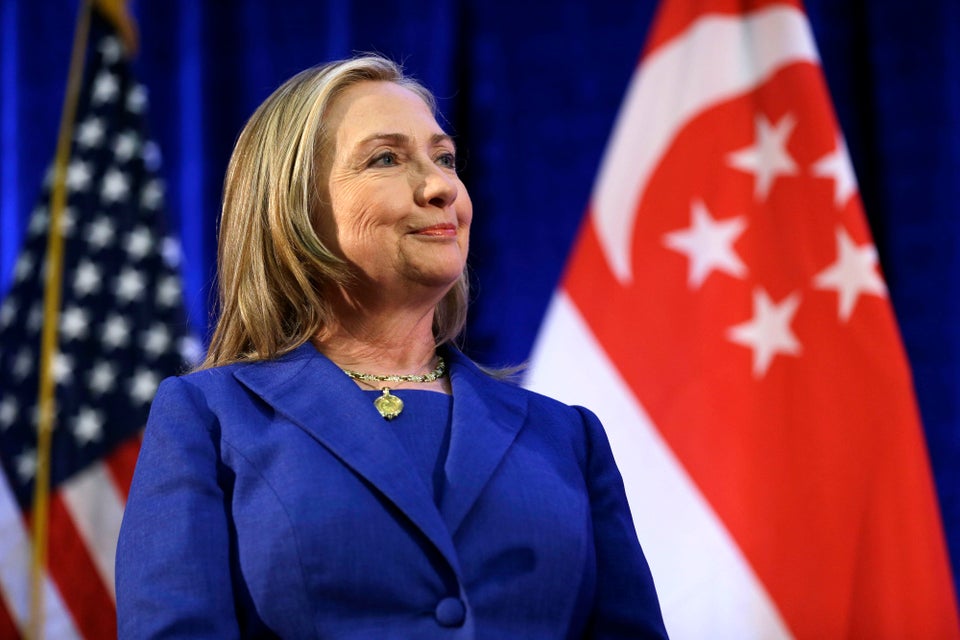 Hillary Clinton
Popular in the Community