Former Secretary of State Madeleine Albright stopped by CBS' "Face the Nation" on Sunday to discuss the ongoing clashes around the world.
Albright admitted that "a lot of Americans are trying to figure out where the countries are" that have been making headlines for escalating violence in recent weeks, noting "there are an awful lot of things that are going on that need understanding and explanation."
Then, as the Kansas City Star put it, Albright managed to sum up the state of the world today in one simple sentence:
"To put it mildly, the world is a mess."
Watch a video of Albright's appearance above.
Before You Go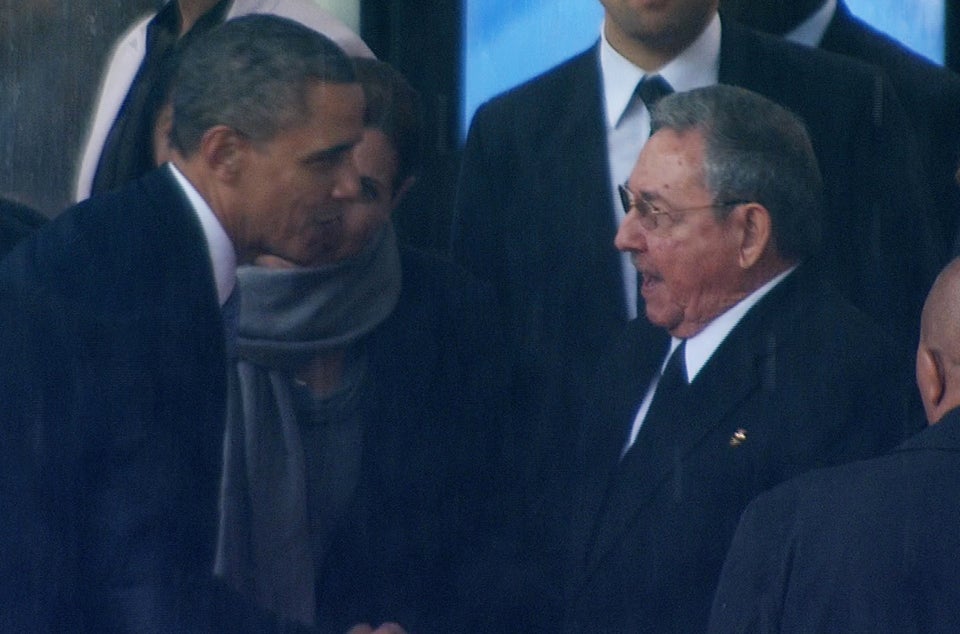 Obama's Handshakes Around The World
Popular in the Community