Former Secretary of State Madeleine Albright weighed in on debate over what to do with refugees fleeing Syria's bloody civil war in wake of the Paris attacks.
In a Wednesday TIME op-ed, Albright wrote that she was "deeply disturbed" by efforts, led mostly by Republicans, to shut America's doors to people in need.
"These proposals are motivated by fear, not by the facts, and they fly in the face of our country's proud tradition of admitting refugees from every corner of the globe and every faith background,"Albright wrote. "We have always been a generous nation, and we have in place a rigorous process for refugee resettlement that balances our generosity with our need for security. It works, and it should not be stopped or paused."
More than half of the nation's governors have said they do not want to admit Syrian refugees within their states. Republican leaders in Congress said they wanted to pause resettlement of Syrian refugees until officials can bolster the vetting process. Some Democrats have also expressed an interest in doing so as well.
Albright, a refugee herself who served as secretary of state under the Clinton administration and presided over U.S. admittance of thousands of Bosnian Muslims, argued that shutting America's doors to refugees worked to the Islamic State's advantage.
"Our enemies have a plan. They want to divide the world between Muslims and non-Muslims, and between the defenders and attackers of Islam. By making Syrian refugees the enemy, we are playing into their hands," she added in the op-ed. "Instead, we need to clarify that the real choice is between those who think it is OK to murder innocent people and those who think it is wrong. By showing that we value every human life, we can make clear to the world where we stand."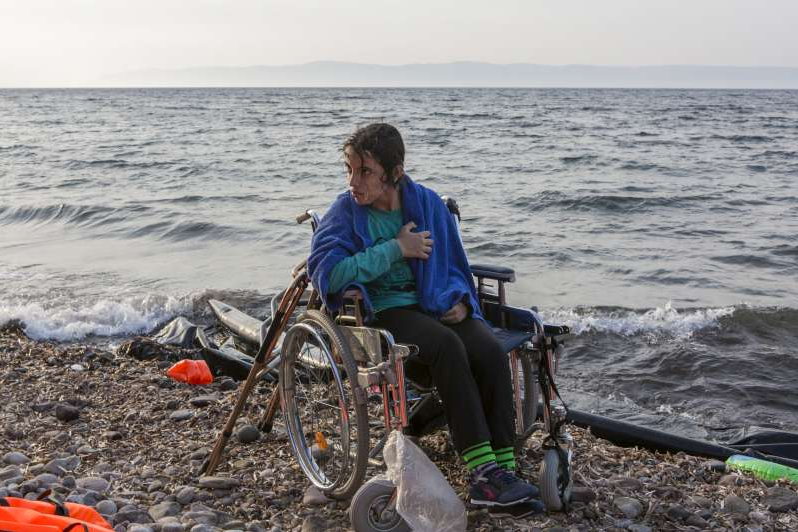 These Are The Terrifying Syrian Refugees Coming To The U.S.
Popular in the Community