WASHINGTON -- Former Secretary of State Madeleine Albright said she found the treatment of U.N. Ambassador Susan Rice by Republican senators "appalling," arguing that her consideration to be the next Secretary of State became a "political football" that had very little to do with her actual career and record as a public servant.
"I just think it's appalling what happened here. Appalling," she told The Huffington Post in an interview on Friday morning, noting she had known Rice since she was 4 years old. "I think there are many aspects to this which ... are just completely fabricated and unfair, and just not the right way to treat someone who has dedicated her life to serving the United States."
"I think it was a political attack, in many ways, that had not much to do with her," said Albright on Friday, saying Rice had become a "political football."
With Rice no longer in the running, it potentially leaves a void of women in the top three Cabinet spots. While women's names have occasionally been floated -- Michele Flournoy for Defense or Laura D'Andrea Tyson for Treasury -- the people most often being discussed are men. Particularly mentioned are Sen. John Kerry (D-Mass.) for State, former Sen. Chuck Hagel (R-Neb.) for Defense and White House Chief of Staff Jack Lew for Treasury.
When asked about whether the president needs to seriously consider women for the spots, Albright replied, "The most important thing is for the president to have a qualified person for the role. That is the most important aspect. You want to have the best people, and it's obviously the president's choice."
She added that it's wonderful, however, when women are in the jobs because "there are very, very qualified women."
Obama has still not yet announced whom he will nominate for secretary of state. But so far, Republican senators have been significantly more receptive to the prospect of Kerry, who is one of their colleagues. Some Democrats, however, have worried that his departure could hand his Senate seat over to Republican Scott Brown, who just lost reelection to Sen.-elect Elizabeth Warren (D-Mass.).
Albright praised Kerry when asked about his prospects, calling him an "outstanding public servant," and said perhaps the eventual nominee for secretary of state -- whether it's Kerry or someone else -- could have an easier time getting by Republicans if they "feel some guilt" after they were so "unfair" to Rice.
Before You Go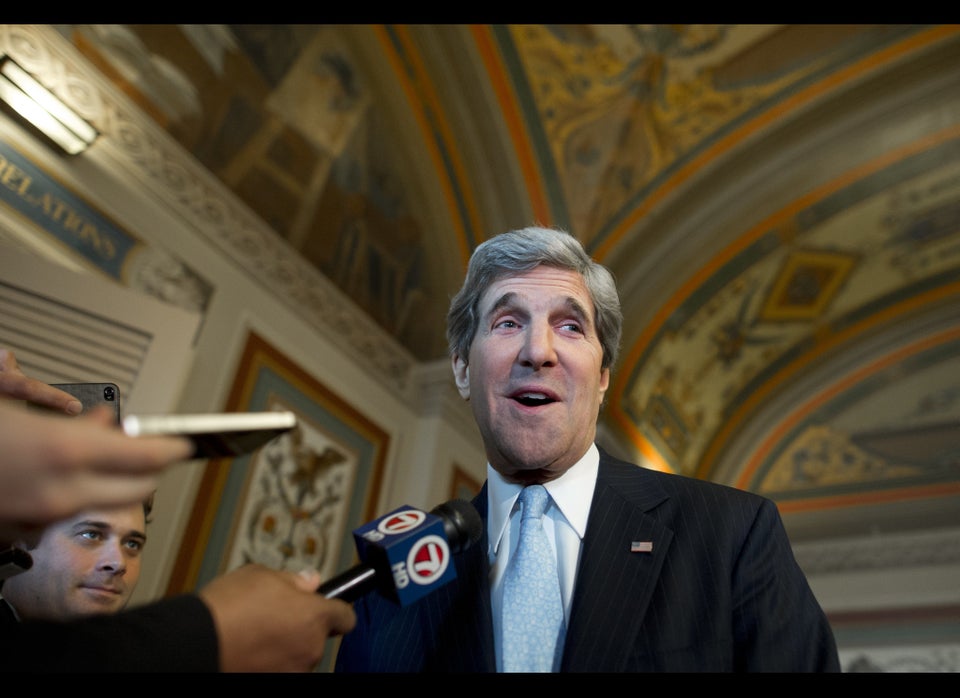 Secretaries Of State
Popular in the Community