 Madeleine Otto, a 99-year-old from Tequesta, Fla., still drives. She also pays off her Discover Card in full every month.
So when Otto was turned down for a department store credit card recently, she was understandably distraught. She was too old, the Stein Mart cashier told her after the computer spit out her rejection, according to the Palm Beach Post. The cashier apologized and hugged Otto, who then went to her car and cried, reports ABC News.
Otto was reportedly buying shoes for her 100th birthday celebration on Oct. 18, and it was the store that offered her the credit application so she could receive a $10 discount on the purchase. Her spry bearing and clean financial past only increased her frustration. "I'm not like an ordinary 100 year old," she told ABC News.
In February 2010, a new credit card law went into effect with tougher age minimums: No one under 21 can get a credit card without a cosigner or proof of sufficient income, U.S. News & World Report wrote. But there was nothing about age maximums, even for near-centenarians like Otto.
But what seemed to be an infuriating case of age discrimination against Otto turned out to be more of an age-of-technology problem. The input data entry allowed Otto to enter only the last two digits of her birth year, the Palm Beach Post discovered in checking with the store. So the credit system read her birthdate as Oct. 18, 2012, which meant she wouldn't have been born yet. Of course the computer issued a NO. The store apologized and sent her a $50 gift certificate for her trouble, KMBZ.com wrote.
It might be a good idea for credit-check gizmos to avoid future senior moments because credit companies will miss out on a lot of customers. According to The Centenarian online magazine, nearly 1 million people age 100 and older will be living in the United States by 2050.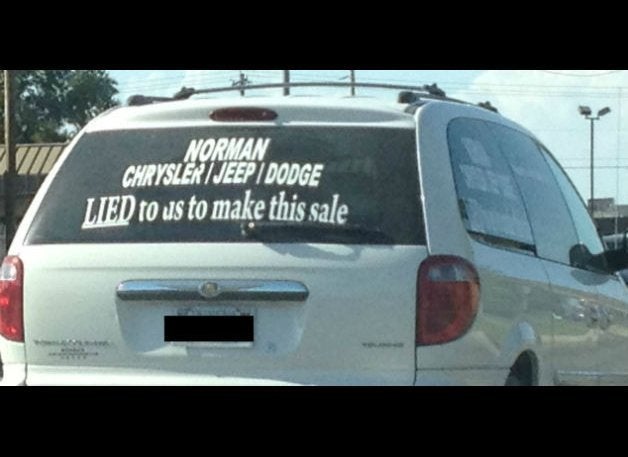 10 Ways To Retaliate Against Bad Customer Service