At first glance, a madeleine is a scallop-shaped puff of a cookie, the kind of confection one can imagine eating in Paris. But really, they can be enjoyed anywhere. Sure, they're baked in special molds, but we swear they're actually simple to make (and even better to eat). And nowadays you can find them in bakeries everywhere -- even at Starbucks.
Picture the crumbliest tea cookie crossed with the most spongy tea cake -- that's the crux of the madeleine. Marcel Proust describes it best in volume 1 of his "Remembrance of Things Past," explaining how something as small as a madeleine cues the recollection of old memories. Though he doesn't provide a recipe for madeleines, Proust rapturizes about them enough to make us want the cookie so bad that we'd be willing to snatch it out of his hands.
So to appease our cravings, we found our favorite madeleine recipes from around the web, including flavors such as rose, Earl Grey, matcha, black sesame and more. Check them out below!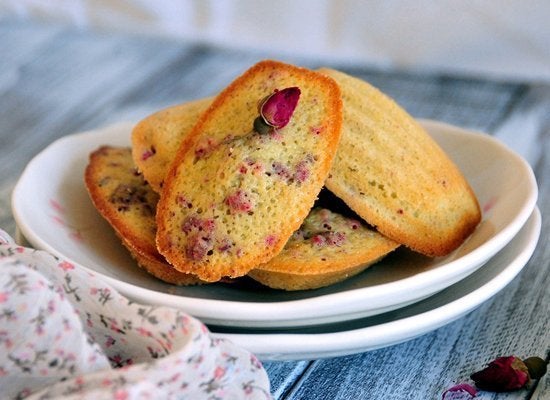 Madeleines
Related