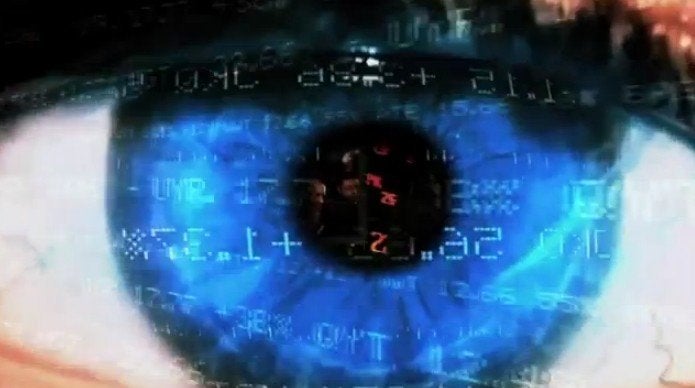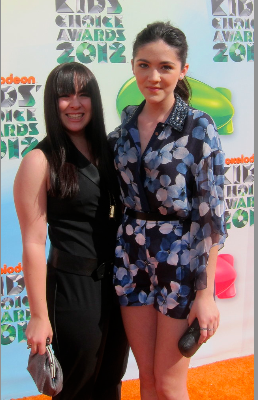 Courtesy of the Fuhrman family
Apparently dreams of the spotlight run in the Fuhrman family. You likely know Isabelle Fuhrman of The Orphan and Hunger Games fame. But now her sister, Madeline Fuhrman, is hoping to make her way to the big leagues in the music industry. And, like many creatives these days, she's initiated a Kickstarter campaign in order to do it, something that Isabelle thinks is ideal for her sister.
"I think Kickstarter is a very useful tool to launch Madeline because it's all about helping new talent and Madeline is very talented. It also gives people a chance to be a part of her success and help them to get to know her. I love finding new musicians and then telling my friends about them. And to be able to say, 'I helped Madeline Fuhrman make her first album' would mean bragging rights forever," said Isabelle.
Madeline has just finished writing her first EP with some heavy hitters in her corner, including manager Jason Hollis (The Fray and The Pink Spiders); writer Dan Dixon (PLS PLS, Jordan Corey); and producer Warren Riker (Michael Jackson, Lauryn Hill, The Fugees, and Destiny's Child).
Now, she says, she's ready to go except for one thing. You guessed it, money. Producing an EP takes cash for paying for the musicians, the studio, the gear, the promotion, you get the idea. So Madeline set up a Kickstarter campaign to raise $20,000 by August 5th. If she doesn't meet the deadline, she doesn't get a nickel. So Madeline is on a mission.
She says she chose Kickstarter because it allows her to really connect with her fans, or future fans, any way. "These days social media has a huge impact on breaking a new artist," she said. As a bonus, she says, she had a lot of fun launching the campaign for which she wrote a song and recorded a video.
As for those she admires in the industry, Madeline says she really loves Adele. "I know everyone says that. But I don't just love and admire her voice. I think that she does a fantastic job of being herself. As a songwriter, I have to say Jessie J really inspires me. Domino has inspired me so much to be a better writer."
Macy Gray, Amy Winehouse, Edith Piaf, and Ella Fitzgerald are all on Madeline's list when it comes to influences. "But," she says, "I like to say that it's a darker Florence and the Machine meets Phil Collins. My music has that old world soul to it."
Madeline says she herself used to be the actress in the family and Isabelle the singer. But, Madeline explains, "Because my mom couldn't find a babysitter, Isabelle ended up coming along [to a Cartoon Network audition] and we both booked the job. Right now I'm really focused on my music. But who knows, maybe we'll play sisters in a movie one day."
In an era when reality TV capitalizes on family antagonism, it's nice to see that there's little to be found between the Fuhrman sisters. They say they are both extremely supportive of one another's creative endeavors.
"I am Isabelle's number one fan," says Madeline. "And I know there's a lot of Twitter followers who would beg to differ, but I know that it's me. We're best friends and we help each other out in every way we can. I'm so unbelievably proud of what she's already accomplished at fifteen and her work ethic really inspires me."
As for Isabelle's thoughts on Madeline's music, Isabelle explains, "Madeline's music is very unique and true to who she is. Her voice is so different and like nothing I've ever heard before. She writes a lot of her own songs and also adds modern elements to her music while leaving her voice raw, which makes for a really interesting type of sound. I'm really proud of her."
Click here to watch the video for Madeline Fuhrman's first single.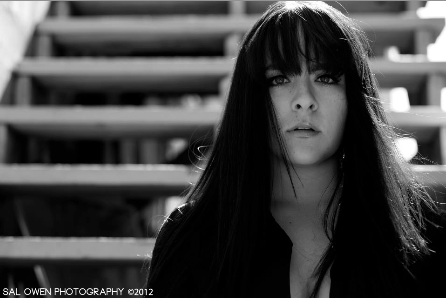 Photo by Sal Owen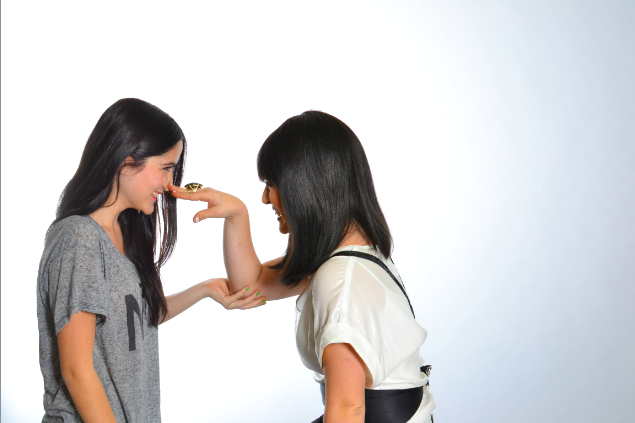 Photo by Gregory Keith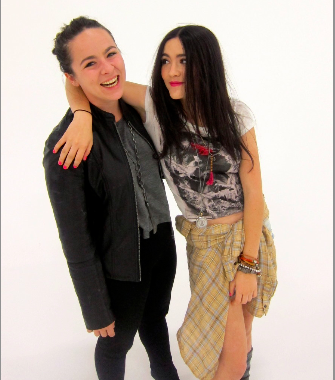 Courtesy of the Fuhrman family
Popular in the Community