On Monday, one clothing season and 100,000 Instagram followers later, Stuart rocked another coveted spot on the runway. Walking once again in the FTL Moda group show, the 19-year-old sported two separate looks: a wonderfully winter appropriate outfit, and an elegant purple and gold gown by Josefa Da Silva.
The show was named one of Time Out New York's "20 super cool things to do in NYC this week" for opening to the public and because of organizers' belief "that NYFW (and fashion overall) should be inclusive," the magazine said.
Madeline's mother, Rosanne Stuart, told AOL that having Stuart walk once again at Fashion Week is a chance to promote inclusivity and acceptance in the broader sense -- beyond just fashion.
"We just get so many messages, and it's not just people who have others in their lives with disabilities. It's people who have been bullied or who are trying to give up drugs; people who feel isolated or feel alone and are really touched by Madeline's story. I think that if she can helps just one person, it's enough," she said.
As for how Madeline feels about the whole thing, Rosanne told That Huffington Post her daughter is "of course beyond ecstatic," adding, "she is proving that this is a career choice, not just a one-hit wonder thing."
Here's to many fashion shows like this one to come.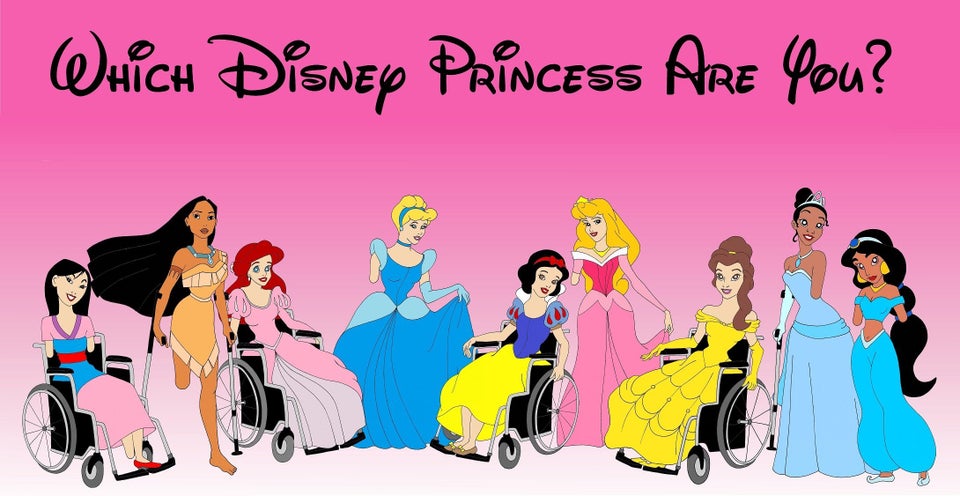 Disney Princesses With Disabilities
Related