Madeline Stuart is not your average model. The 18-year-old with Down syndrome is challenging society's narrow standard of beauty.
It's great to see individuals with special needs starting to feature more prominently in fashion.
We had to know about Maddy, so we reached out to the beauty to ask her some questions about her modeling, her personal style and what we should know about people with Down syndrome.
Maddy's mother, Rosanne Stuart, has responded to the questions on behalf of her daughter. Here's what the ladies had to say:
Why did Maddy want to work with Manifesta and everMaya?
Both companies approached us to do a photo shoot for them, and after looking at their products we believed the products would be a good fit as Maddy loves fitness and the brand was cute and inclusive. EverMaya has not only beautiful products that are very well made but also have a very charitable belief, so they were a perfect match. We are very happy to be working with EverMaya again shortly in New York City in the beginning of August.
Who would Maddy love to model for next?
Madeline would like to model for a very well-known brand such as Forever 21, Versace or Gucci, so she would be cemented into the industry, as I still believe some people think this is a "five minutes of fame" thing. But we also want to keep working for smaller companies, charitable companies or start-up companies so we can continue to help people. We really believe in inclusion, so that means everyone as long as it is within our beliefs and morals.
What's the best thing about modeling?
Madeline loves the attention, smiling and enjoying time spent with people.
What does Maddy like to do when she's not modeling?
Madeline loves playing sports: We are pretty much playing sports every day of the week, and if she is not playing sports, she is hanging out with her friends or chilling on the iPad.
Don't have large portions. Don't eat junk food. And do lots of activities.
How would you describe Maddy's style?
Fun, colorful, girlie, sporty. Maddy just loves pretty things. She is not into wearing things that are sexy or provocative. She always fixes my shoulder straps if they slip off my shoulder as she is very proper.
Does Maddy have any fashion/beauty icons or people she looks up to?
No just me — mum. Maddy gets her dress sense off me, as I have always coached her on clothing choices. Since she doesn't have any sisters, I had to do a lot of research online to keep up with fashion for young people.
What should everyone know about people with Down syndrome?
That they are just people like everyone else; their feelings get hurt if you treat them differently, just like you would; they deserve to be happy and included, the way you would want to be; and they love unconditionally if you give them the chance. People with Down syndrome are very open and friendly if you give them the opportunity, and they won't judge you on the color of your hair or the brand of your shoes — that is not what matters. They will care about your personality and the way you treat them.
When does Maddy feel most beautiful?
All the time. Maddy has a beautiful soul, so she feels good about herself and she always feels beautiful. She does like getting dressed up in her prettiest dress and going to the movies with her boyfriend, Robbie, and gets all cute and shy when he tells her she looks beautiful.
This interview has been edited and condensed for clarity.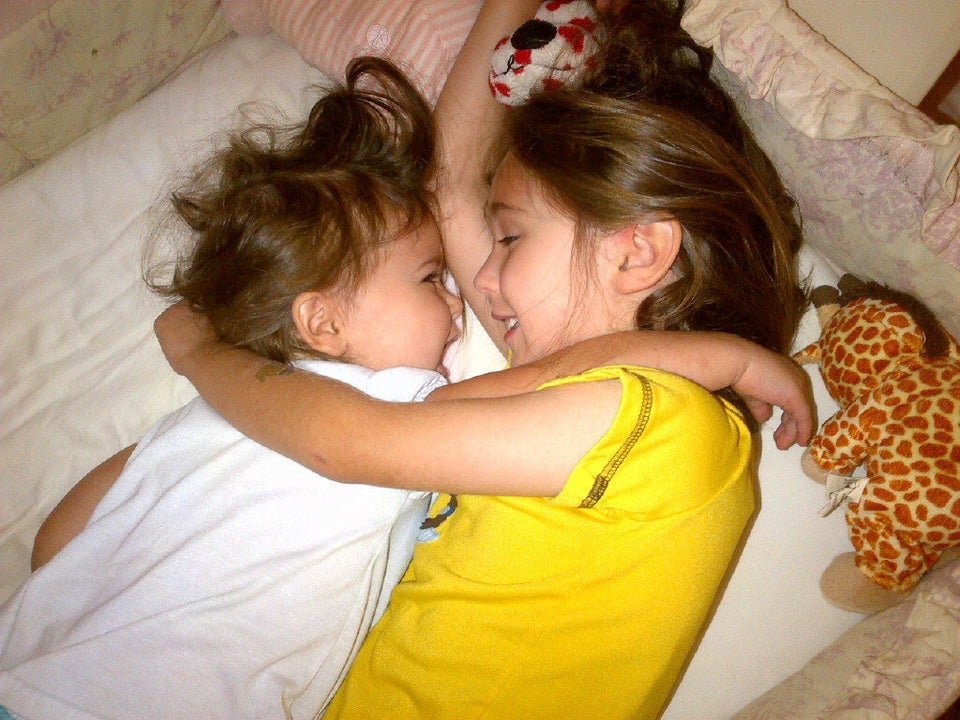 Love In One Photo
Popular in the Community