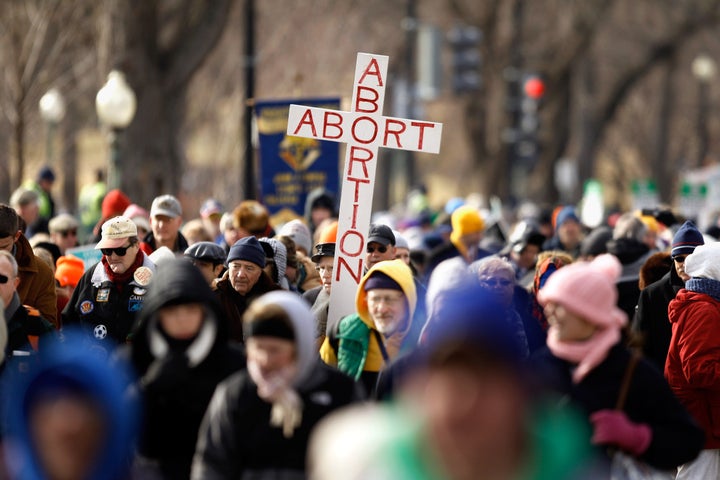 NEW YORK -- A man has been arrested after traveling to Madison, Wis. with the alleged intention of killing abortion doctors.
Ralph Lang, 63, was charged by federal prosecutors Thursday for attempting to injure or intimidate a person who provides reproductive health services. He traveled approximately 100 miles from Marshfield, Wis. to Madison on May 25. He is scheduled to appear in United States District Court on Friday.
A 63-year old man was arrested by Madison Police Wednesday night after he discharged a handgun inside his motel room. The round hit two doors, but there were no injuries. The man immediately told motel staff about the gunfire, saying it was an accident. He offered to pay for damages.
According to federal prosecutors, Lang told Madison police that he had the gun "to lay out abortionists because they are killing babies."
He was arrested at 9:51 pm at a Motel 6 just 1.2 miles away from Planned Parenthood: Madison East (CRHC).

The Wisconsin State Journal reports that Lang told officer Angie Dyer that he planned to go to the Planned Parenthood when it opened the next day and shoot the doctor who performed abortions "right in the head":
Lang said he had been in Madison with a gun last week, but was having "spiritual struggles" and was not "100 percent in sync with God" so he did not shoot anyone.

Lang had a history of targeting Planned Parenthood buildings. Court documents said he was arrested in 2007 outside a Madison branch, telling officers that everyone in the building deserved to be executed and that police were failing in their jobs by not carrying out the executions. Lang received a disorderly conduct citation, according to court records.
A Wisconsin state Senate committee approved a bill on Wednesday -- the day of Lang's arrest -- that would allow residents to carry concealed weapons without getting permits or receiving any training. The bill, approved 3-2, would allow those over the age of 21 to carry guns in locations excluding schools, jails, prisons, courthouses and law enforcement offices. The bill has yet to go to vote.

Planned Parenthood opposes the bill.
This incident occurred days before the two-year anniversary of abortion doctor George Tiller's murder. Tiller was shot in the forehead by Scott Roeder, who prosecutors found guilty of first degree murder. Roeder is now serving life without the chance of parole.
In February of this year, a law was proposed in South Dakota that would expand the definition of "justifiable homicide" to include killing those who present imminent harm to fetuses, which would legalize the murder of abortion doctors. A nearly identical bill was proposed in Nebraska a week after the South Dakota bill was shelved.
Popular in the Community