This clip is part of HuffPost Live's "Tell Me Why" series, featuring young enthusiasts discussing the subjects they're passionate about -- from horror movies to string theory -- with experts.
If you're feeling cynical about politics, look no further than 12-year-old Madison Kimrey for a reminder that the future is in good hands.
Kimrey joined HuffPost Live's Josh Zepps and LaunchProgress founder Poy Winichaku on April 25 for a chat about the importance of civic engagement among young people. Kimrey is certainly engaged, as evidenced by her frequent presence at protests and her open letter about feminism to conservative activist Phyllis Schlafly.
"My first protest I went to was down in Jacksonville, Fla., protesting a children's museum because they were discriminating against a same-sex couple, claiming they weren't actually a family," she said.
Kimrey is passionate about many things, including youth involvement in politics, women's rights and the humane treatment of animals. She sums it up well: "I have a lot of issues."
She looks forward to the day when political activists from her generation are old enough to run for office and actively influence the direction of the country.
"When all of us get older and we take over the political system, it's going to be completely different," she said. "Marriage equality is being legalized in more and more states, which is fantastic. Therefore, younger people that are growing up to this are going to be more accustomed to this, and that can change the whole future of politics, which is what I'm excited for."
See the full HuffPost Live conversation below:
Before You Go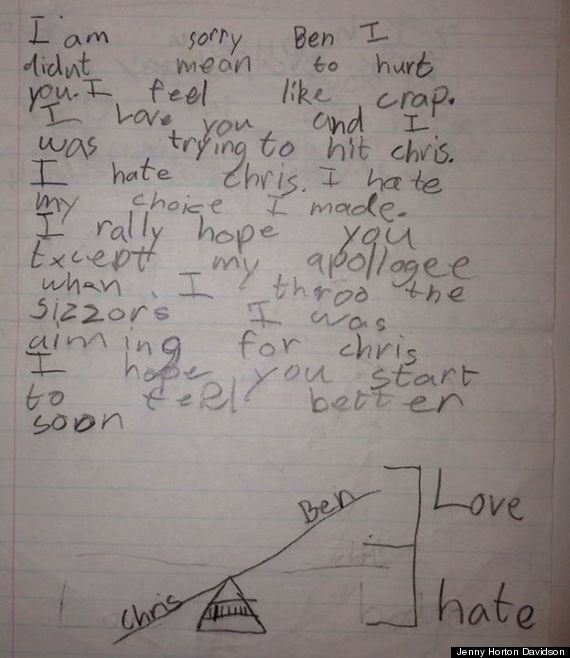 Cute Kid Notes