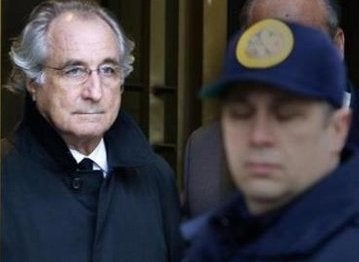 A 163-page document containing a list of people and companies that invested with Bernard Madoff's firm was released Wednesday in a court filing. The list was compiled by AlixPartners of Dallas, Texas.
As the AP notes, "Some investors are listed multiple times, presumably because they had multiple accounts."
More specifics on the document's contents from the New York Times' Dealbook blog:
The list includes anyone who responded to advertisements placed by the trustee overseeing the bankruptcy of the firm. Not every name on the list is necessarily a victim of Mr. Madoff's reputed $50 billion Ponzi scheme, but the list includes "everyone who might have an interest in the bankruptcy case," according to a person briefed on the document.
The list includes trading partners and other customers that have accounts with the brokerage arm of Mr. Madoff's firm and the investment management division.
Scroll down for slideshow on some of Madoff's more famous victims.
Read The List (PDF)
--or--
Read the full document below and let us know if you uncover any notable names that have so far not been reported. (Use search function for easier navigation.)
Related
Popular in the Community