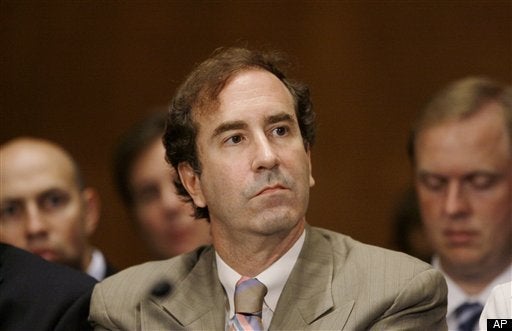 The now-legendary whistleblower who first exposed Bernard Madoff's massive $65 billion Ponzi scam is back and he's full of righteous rage.
Harry Markopolos, who avoids the limelight and tends to hang up on reporters, is lashing out at the new leadership of the Securities and Exchange Commission, the regulator which notoriously ignored his warnings for years and has apologized for its failure to detect Madoff's fraud.
Asked about SEC chair Mary Shapiro and her stated determination to catch fraud on Wall Street, Markopolos tells the upcoming New York Times magazine that "she has the wrong staff. They're a bunch of idiots there." In particular, he criticizes the five commissioners of the SEC, who are securities lawyers, claiming that they don't understand finance and that the agency is over-lawyered.
He also was not impressed with Schapiro when he met with her last year, calling her "coldly polite" and saying that her general counsel David Becker "was getting ready to come across the coffee table and strangle me."
Markopolos does praise the SEC's new head of enforcement Robert Khuzami. He also adds that he was once invited to meet Madoff but that he's not interested in hearing "his lies."
Markopolos's new book about how he uncovered Madoff's fraud, "No One Would Listen," which contains a foreword from famous short-seller and Greenlight Capital president David Einhorn, is due to be released next week.
Popular in the Community