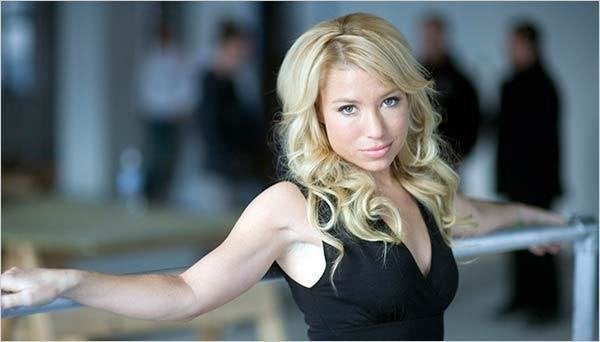 THIS is the woman responsible for Madonna's arms.
Tracy Anderson pulls down on resistant elastic bands strung across the ceiling; dances around the room; endlessly circles her arms. She moves her torso back and forth and sideways to strengthen the abdominals, and then lies on her -- of course -- taut belly for a series of butt-toning leg lifts.
To spend an hour working out with Ms. Anderson, with an iPod blasting and the heat cranked up, is to get a taste of what it's like to prepare for a grueling concert tour, striving for that sinewy muscle tone. Or so you can tell yourself. Maybe this is how it feels to sweat like Gwyneth Paltrow, bopping around your blond-wood home gym in the Hamptons, losing the pregnancy pounds with Ms. Anderson's mat exercises and dance routines. "You really are how you move," Ms. Anderson said.
Popular in the Community