Russian Week in London (May 31-June 5) was full of surprises. Bonhams had the top lot and Sotheby's the worst sale. Expect Halley's Comet to return before you read that sentence again.
But it wasn't all about auctions. A richly varied program delighted Russian culture-lovers across the board.
FRIDAY It all began on May 31 at Erarta Gallery in Berkeley Street with a 'panel discussion' about Fakes & Forgeries in Russian Art. Sounded sensational but started soporifically -- then sprang into life when charismatic Old Etonian James Butterwick leapt out of the panel and launched into a scalpel-sharp exposé of the Goncharova faking business and the murky role of InCoRM (International Chamber of Russian Modernism). Butterwick, a Russian art dealer of over 30 years' experience, as he kept reminding us, also expounded on forgers' addictions to Malevich and Bogomazov. Mr Butterwick has a loud voice and a long arm: A purported Bogomazov was withdrawn from auction a few days later and, the week after, German police smashed an international forgery ring responsible for over 400 Russian avant-garde fakes since 2005 -- most of them passed off to less experienced dealers for six-figure sums.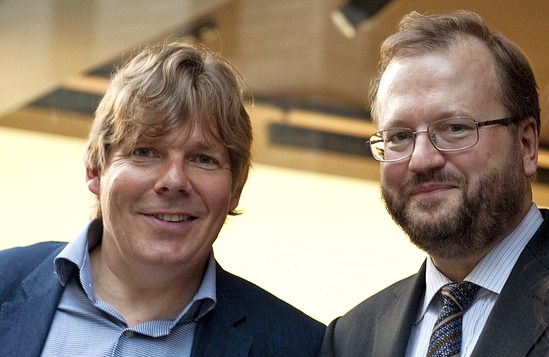 James Butterwick & William MacDougall at Erarta © Russian Art & Culture
SATURDAY Not every Russian art-lover could make London's Butterwick Blast-Off, as it overlapped with the final round of opening parties at the Venice Biennale. One man who did, but perhaps wished he'd been partying, was William MacDougall -- a consummate PR operator who normally never misses a trick. One of the highlights of his pre-sale viewing, an 1870s Bogalyubov View of the Venetian Lagoon from the Public Gardens (estimate £400,000-600,000), should have been catalogued as a View of Venice from the Giardini and touted all over the Biennale. As home to most of the Venice Biennale's national pavilions, Giardini is a magical word to art-lovers; and its grandest pavilion is Russia's, a remarkable early design by Schusev (of Lenin Mausoleum fame). Indeed Mr Abramovich, to name but one of Mr MacDougall's illustrious clients, is so taken with the Giardini that he likes to moor his yacht in pretty much the same spot occupied by the gondolas in Mr MacDougall's Bogalyubov.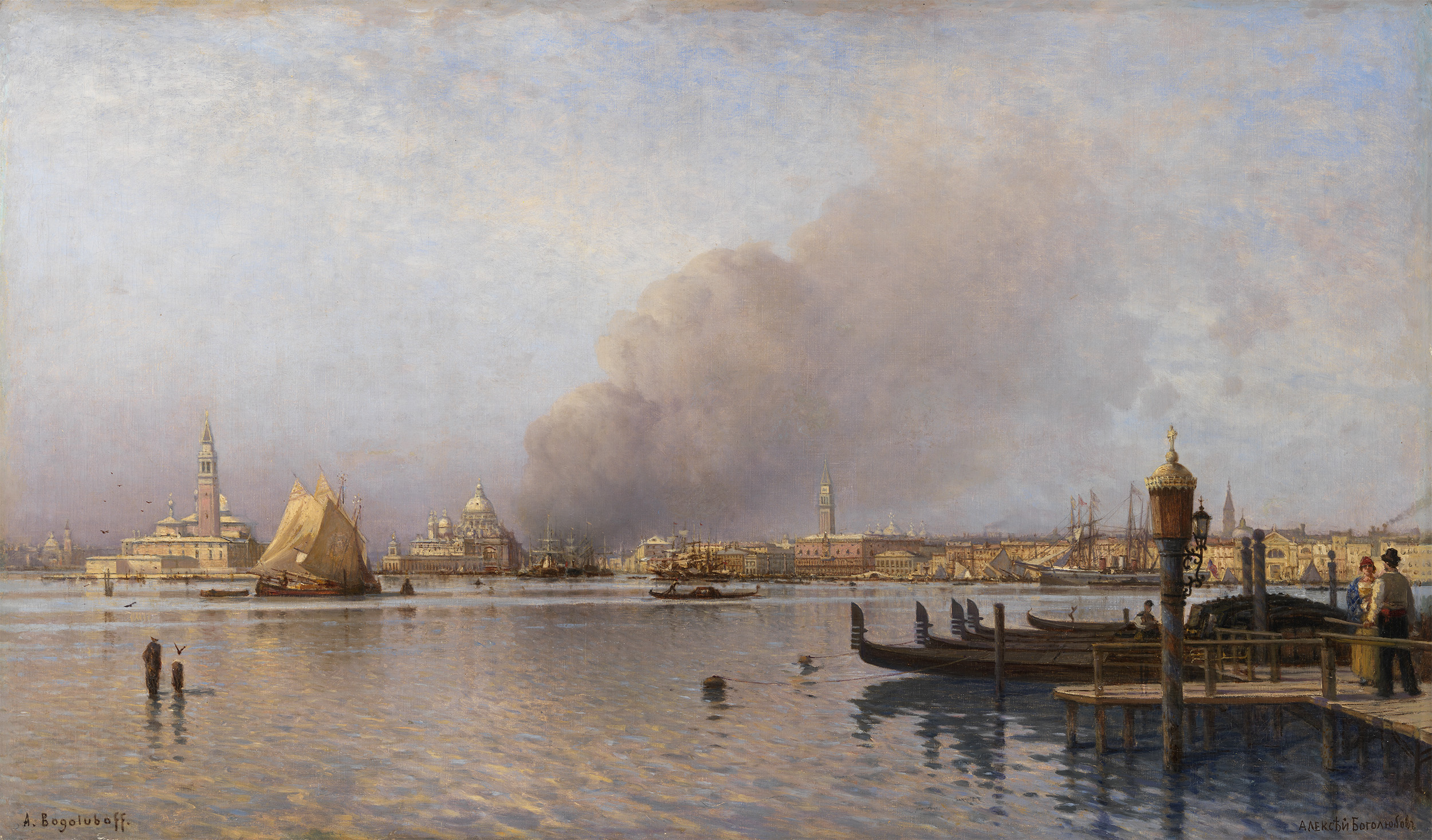 Bogalyubov: View of Venice © MacDougall's
SUNDAY An unsociably early morning press-trip left King's Cross for Houghton Hall, a Palladian pile 100 miles north of London, built-in the 1720s for England's first Prime Minister, Sir Robert Walpole. In a spectacular show (through September 29) sixty of the 204 masterpieces Walpole acquired from across Europe -- but which were sold by his profligate grandson to Russian Empress Catherine the Great in 1779 - have been reunited at Houghton by curator Thierry Morel, and hung in their original positions within William Kent's untouched interiors. Sounds simple, not so easy: some of these works now have gilded Russian frames weighing half-a-ton, making them too heavy for Houghton's walls and too bulky to get through the door (or most of the windows). The press-trip was organized by Christie's -- who had been preparing to auction the collection when Catherine swooped -- and chaperoned by the firm's up-and-coming Old Master expert Alexis Ashot, who has Russian ancestry. The two-hour train journey from London was unintentionally, but appreciably, sponsored by Beluga with vodka inexplicably left over from Christie's sodden preview party the night before.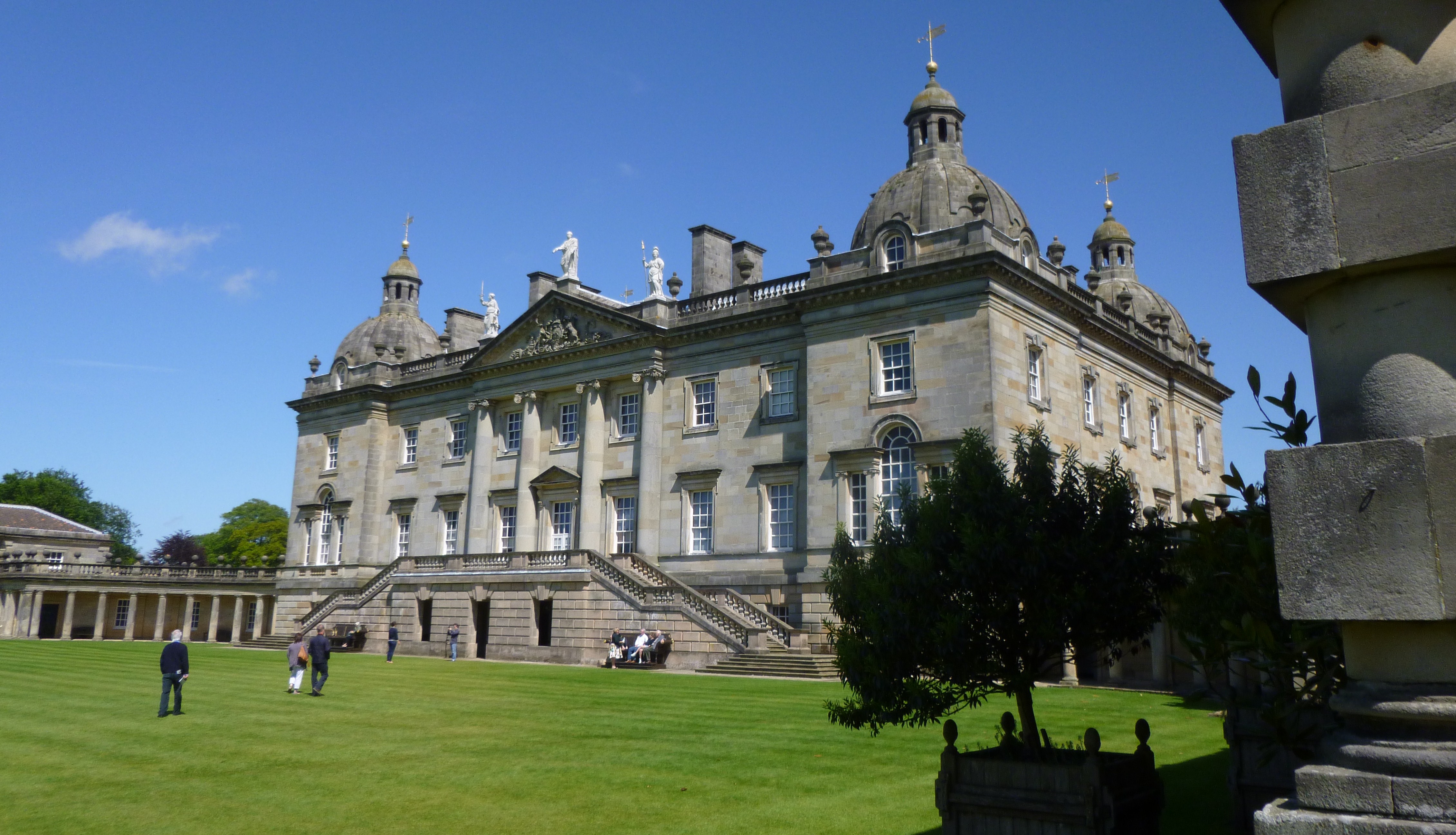 Houghton Hall © Simon Hewitt
MONDAY No morning-after hangover as Christie's sold a giant Mashkov 1910 Still Life with Fruit for a mouth-watering £4.8m. Two 1920s works by Robert Falk -- subject of an erudite show at Moscow's Galayev Gallery last fall -- also caught the eye. Top lot at Sotheby's, meanwhile, was Nikolai Feshin's 1925 tea-table view of his wife and daughter at £1.5m. This 44-lot, 'tightly curated' Evening Sale saw auctioneer Lord Poltimore unleash a volley of comic one-liners that had habitually Gromyko-esque Russian dealers rolling in the aisles. When on such electrifying form, his dapper Lordship (a dead-ringer for the George in Gilbert & George) transforms Sotheby's New Bond Street fortress into Polty Towers.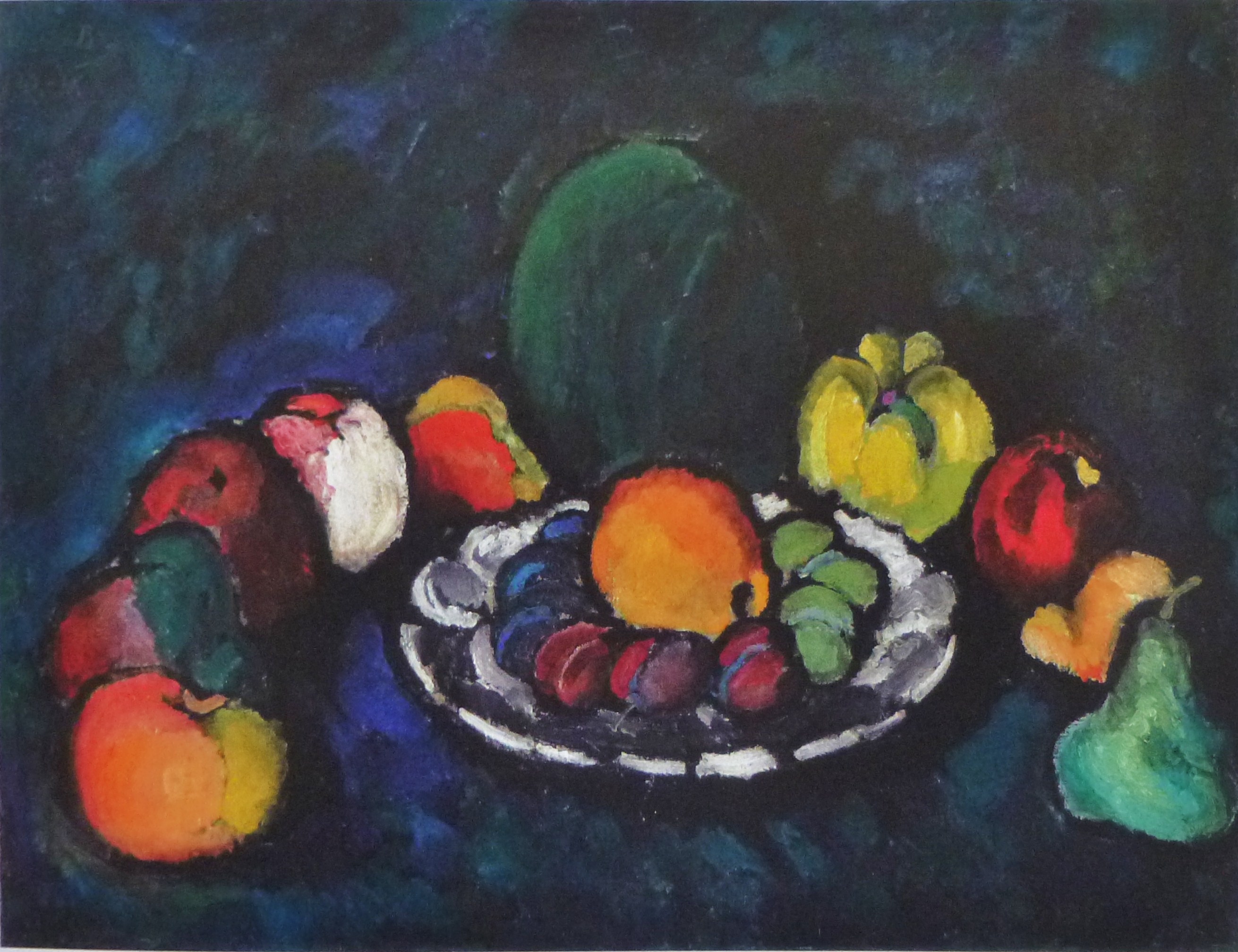 Mashkov: Still Life with Fruit © Christie's
The evening continued at Pushkin House in Bloomsbury, with a slide-show lecture on the Russian Avant-Garde in Architecture by photographer Richard Pares, best known to Londoners for his majestic contribution to the Royal Academy's Building the Revolution exhibition in 2011. Pares peppered his presentation with the word 'Corb,' which I presumed to be short for an indignant 'Cor Blimey' at the dowdy venue assigned to him in the Pushkin House basement, next to the toilets. Alas no. It transpires that 'Corb' is insider-speak for Le Corbusier. The meandering thrust of Pares' argument seemed to be that, once Russian Constructivists were obliged to laden their designs with superfluous Stalinist decoration, their buildings could never be as cor-blimey as Corb's. You could equally argue that these wacky embellishments to Constructivists' vocabulary lent their buildings a unique appeal every bit as valid as Corb's uncontaminated rationalism -- as Pares unwittingly proved with his photos of Moisey Ginzburg's little-known sanatorium in Kislovodsk (a spa town in the Northern Caucasus), in whose forest of exotically sprouting capitals Mickey Mouse meets Ancient Egypt.
TUESDAY Sotheby's Day Sale yielded high prices for two early works by Vladimir Weisberg, and all of £900,000 for an exquisite 1921 Annenkov crayon and gouache portrait of poetess Anna Akhmatova. Afterwards I popped into the smart, unwelcoming St Petersburg Gallery on Cork Street for its neat little show on The Golden Age of Russian Ballet (through July 28); watched cricket at Lord's; and enjoyed an evening of fine wines and conversation with Igor Tsukanov -- and the chance to admire his superb collection of Russian contemporary art.
SUPER-WEDNESDAY saw three firms in competing action. Sotheby's morning sale was entitled Changing Focus but had nothing to do with Mr Pares, offering an eclectic overview of photography from the USSR and 1990s Russia -- so eclectic that I was amazed to learn it formed a single-owner collection. Bidders seemed equally bemused: the auction was a miserable 22 percent sold by lot, not helped by a catalogue that reproduced black-and-white images with imaginary rosy tints. Although the sale's headline lot was a folio of blurred Moscow views taken by a Chimpanzee (sic), its outstanding images were two silver prints by Baltic photographers that offered an all too sophisticated contrast: Isi Trapido's 1964 Speed Skater, sold for just £2250; and Antanas Sutkus' 1962 portrait of a Blind Pioneer - a shaven-headed boy whose wide-eye inscrutability brought to mind the work of Oleg Dou, minus computerized enhancements. Perhaps that's why it didn't sell.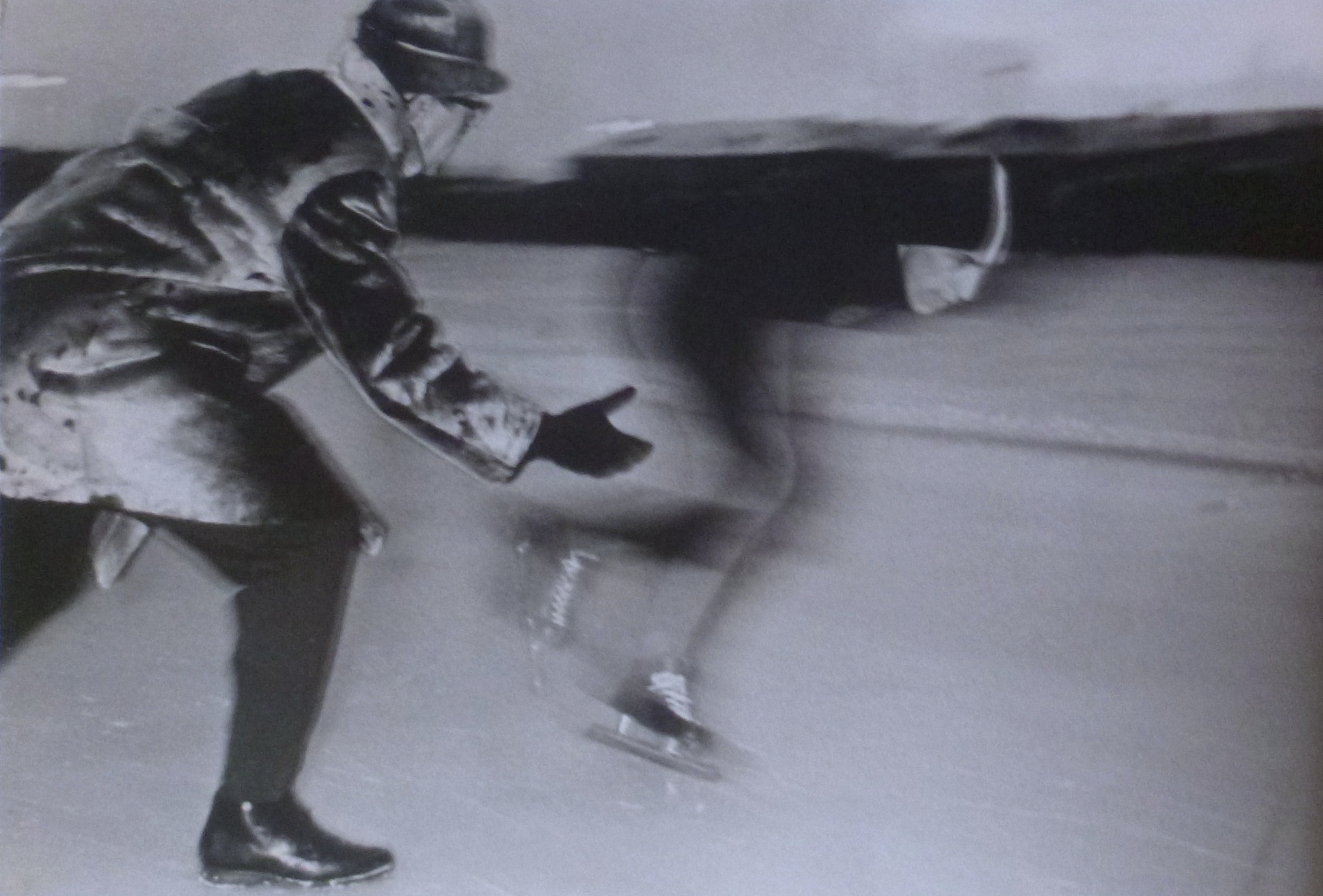 Isi Trapido: Speed & Antanas Sutkus: Blind Pioneer © Sotheby's
Bonhams' top lot, a few hours later, was Roerich's Madonna Laboris, painted in 1931 in India's remote Kullu Valley, close to what are now the frontiers of Nepal, Pakistan and Tibet. Roerich's mystical Himalayan scenes, often spangled with incongruously Russian-looking buildings, recall the stage backcloths in which he specialized as a young man, yet escape clichéd repetition through his mesmerizing mastery of colour. And this was a Rolls Royce among Roerichs, with startlingly deep blues, applied in places with jewel-like relief and orange-glow flames of Hell flickering at the base of the Madonna's scarf that doubled as a stairway to Heaven. Her shimmering halo, like those of the watching God and St Peter, had a kaleidoscopic detail that Fabergé might have envied. The work soared into the ether for a celestial £7.9m.
A price that high usually crowns cast-iron provenance, but the catalogue was cagey. The painting entered the Roerich Museum in New York in November 1931, a few months after completion, but was 'possibly' acquired just four years later by Louis Horch -- who was categorically asserted as selling it to a Mid-West private collector 'between 1935 and the mid-1950s.' Why such verbal contortion? Because, in Roerich circles, Horch is a hot potato. Although he bankrolled the spectacular Roerich Museum that opened on Riverside Drive in Manhattan's Upper West Side in 1929, his fortunes took a dive during the Depression and, when it became clear that he had little chance of recouping his Riverside investment, he accused Roerich of swindling him -- and promptly helped himself to hundreds of the Museum's Roerichs as compensation. This exceptional Madonna, reproduced on the cover of the Roerich Museum Bulletin in 1932, may well have been his prize trophy.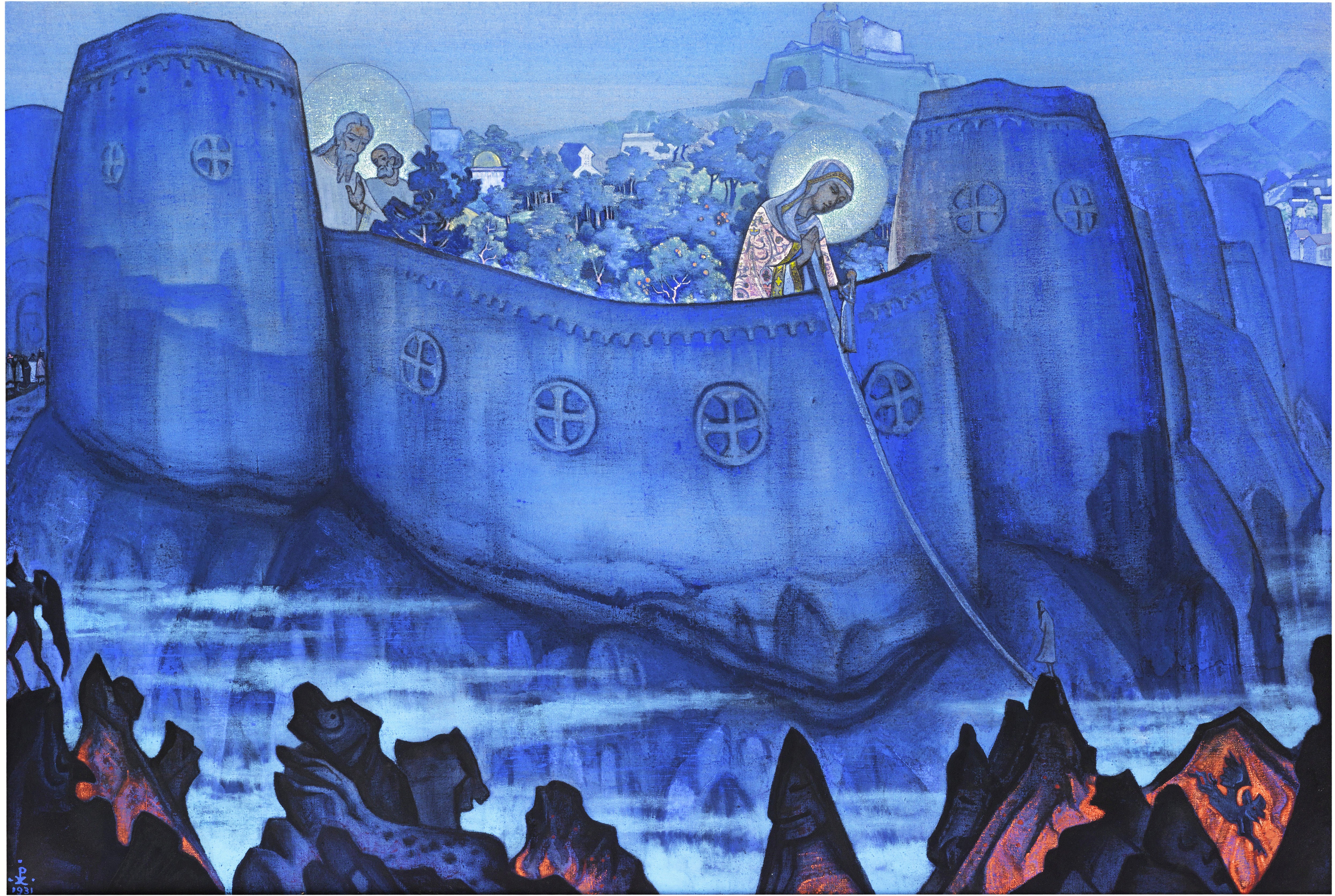 Roerich: Madonna Laboris © Bonhams
The runaway Roerich cast Bonhams' £2.1m Volkov Musicians into unmerited shade. MacDougall's, meanwhile, were busy posting two seven-figure sales of their own: £2.2m for Shishkin's autobiographically elegiac 1896 Twilight, a record for the artist (who died two years later); and an astonishing £1.9m for Nesterov's Wayfarers -- a 1923 re-hash of the neo-medieval claptrap Nesterov had been peddling since 1890. Better value was to be had among the sale's 194 works on paper, with drawings by Petrov-Vodkin, Pimenov and Rozanova available for a thousand times cheaper.
Total sales during Russian Week totalled a healthy £51m -- to which the under-promoted Venetian Bogalyubov contributed a shipshape £474,000. Maybe not such a PR failure after all, then.
Support HuffPost
The Stakes Have Never Been Higher
Related
Popular in the Community