 It seems almost impossible that Madonna, the top selling female recording artist of all time, turned 54 today -- both because we remember so vividly when she was like a virgin and because she did cartwheels at the Super Bowl this year.
It's hard to overestimate the impact Madge has had on music, fashion and culture in general over the course of her 30 year career. Sure, she's done some less-than-endearing things -- the recent flashing and swastika incidents, for instance -- but mostly the queen of pop has wowed us with her creativity, her irreverence for authority and of course her dance moves. In honor of her birthday, here are six pieces of wisdom we've learned from the 'greatest woman in music.'
1. Never Say Never
The ultimate comeback queen, Madonna has released 12 albums and completed nine international tours. She has reinvented her music and aesthetic too many times to count, and shows no sign of slowing down.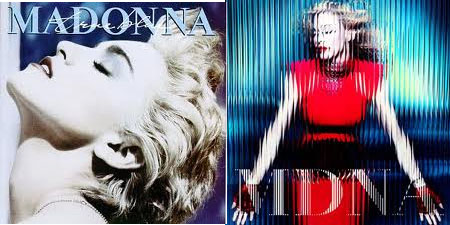 Image Source: Sire Records / Interscope
2. Nothing Is Off-Limits In Music...
Teen pregnancy? Burning crosses? Race relations? She's covered it all, and weathered the death threats and near excommunication that followed. In her words, it's 'Me Against The Music' anyway.
Madonna was one of the first women to sing openly about female sexuality and desire in mainstream pop music. Where would we be without 'Like A Virgin?'
"Strike the pose." Enough said.
5. Sometimes It's Fine To Be A Material Girl

While it's not true that 'the boy with the cold hard cash / is always Mister Right,' we are definitely living in a Material World. Better to just admit it.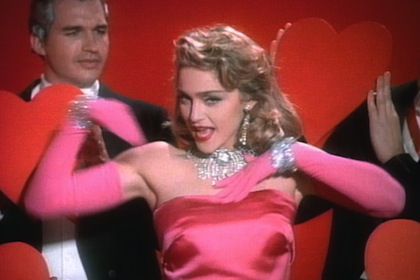 Image Source: WikiCommons
6. Age Is Just A Number

There's no time like the present to date a younger guy or rock fashion choices others wouldn't dare. Don't hang up the leotard just yet.