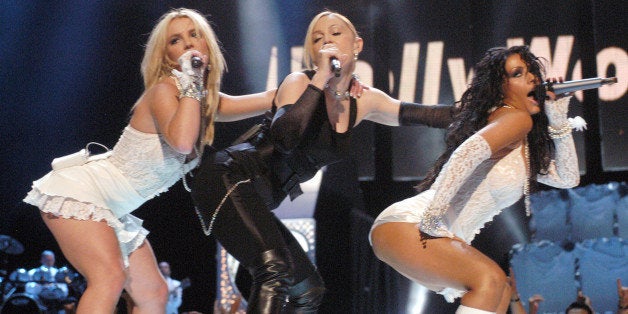 We're still recovering from Miley's twerking, Taylor's expletive and *NSYNC's snub at this past weekend's MTV Video Music Awards, but that doesn't mean we can't hit the rewind button. Because 10 years before Sway asked Miley Cyrus about being the musical progeny of Madonna and Britney Spears, the queen and princess of pop were locking lips on their own VMA stage. Throw Christina Aguilera in there, and history is made. It's time to take a look back at one of the network's most iconic moments.
On Aug. 28, 2003, the kiss seen around the world became the talk of the MTV Video Music Awards.
No one had any idea what the diva trio would do, especially Justin Timberlake.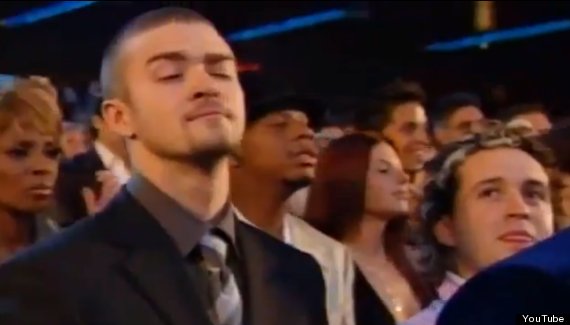 But it quickly became clear. Spears and Aguilera took the stage to sing "Like a Virgin" before Madonna arrived to perform her newest single "Hollywood." Then this happened: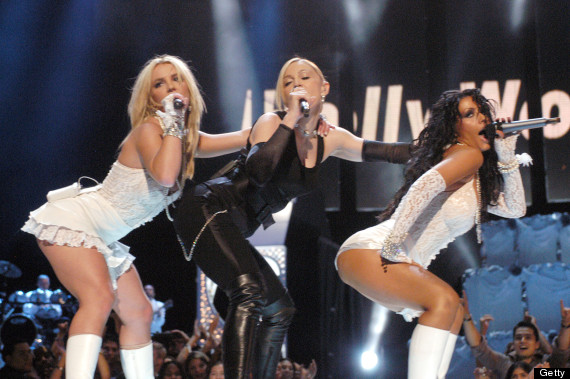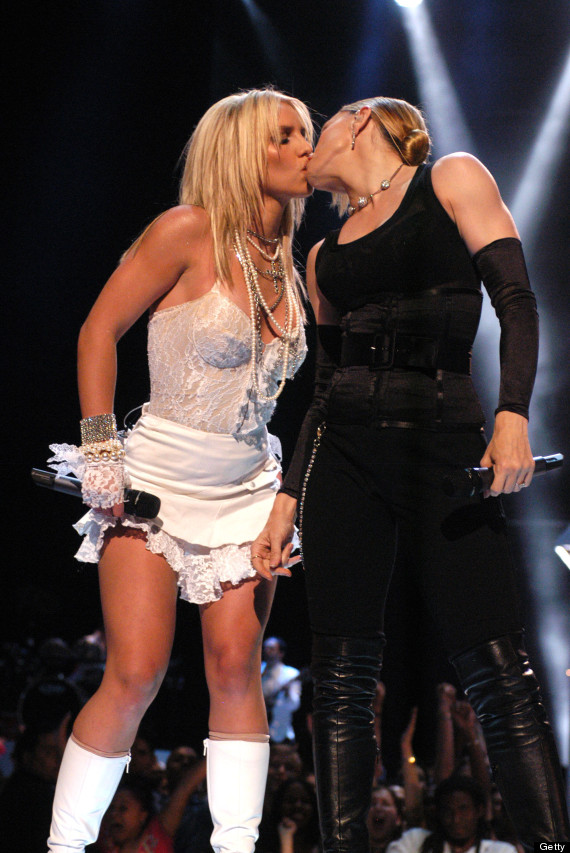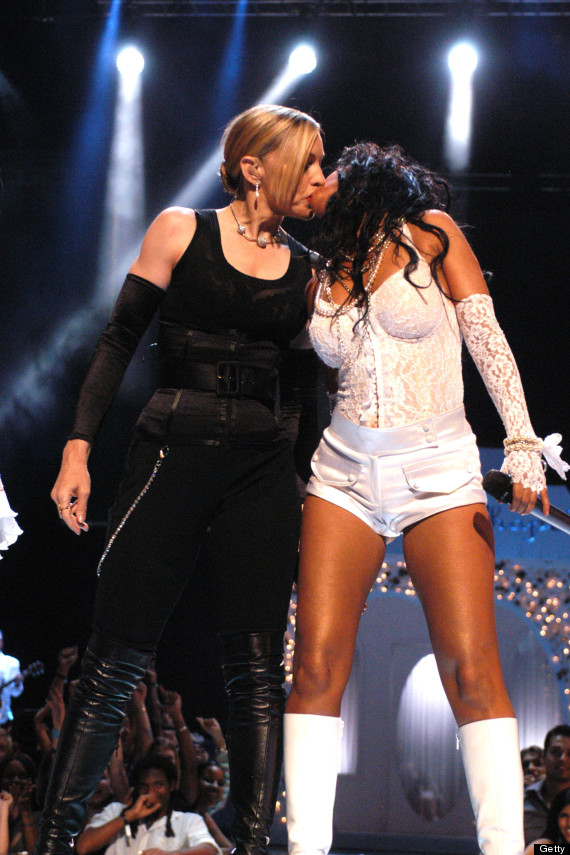 And Justin Timberlake figured out what was happening.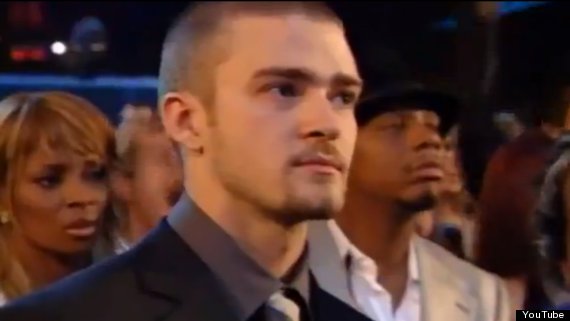 We're not sure whose reaction is better: Justin's or Mary J. Blige's.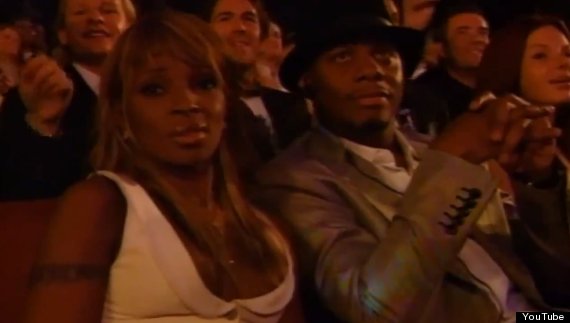 MTV shoved Missy Elliot onstage right after the kiss, as if we were supposed to just forget it had happened and move on. We didn't. Today, most mentions find Missy Elliot only distantly associated with the performance.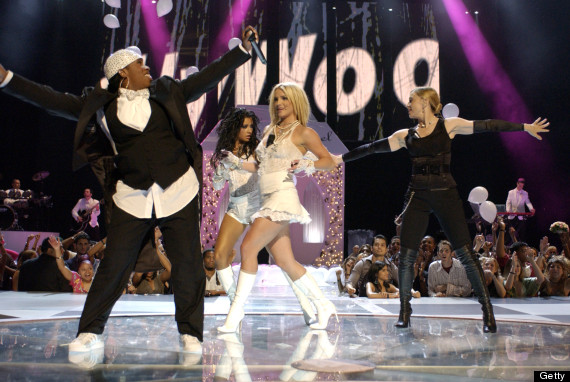 Beyonce enjoyed it.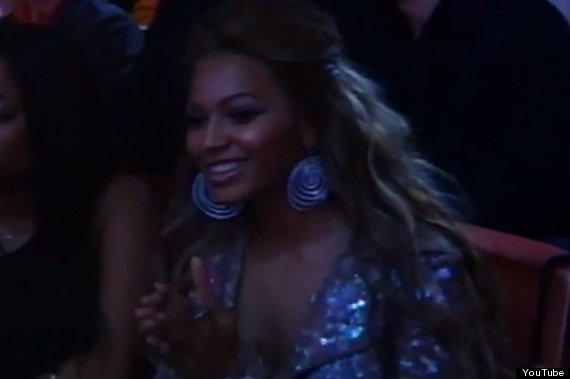 A few days after the VMAs, Spears told CNN that she had "never kissed a woman before" and would only stage a repeat with Madonna -- "maybe."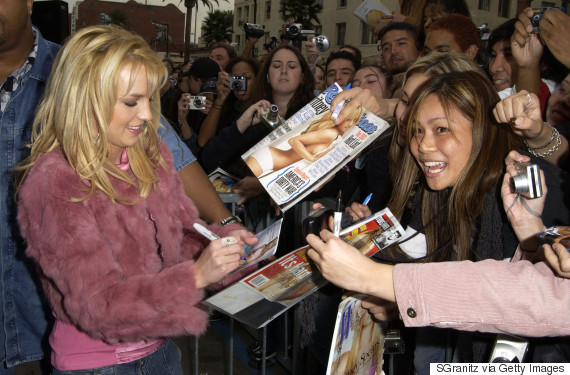 It turns out Spears almost never kissed Madonna in the first place, though. MTV Music Group President Van Toffler told Entertainment Weekly in 2012 that Jennifer Lopez was originally in the picture before Spears or Aguilera came about.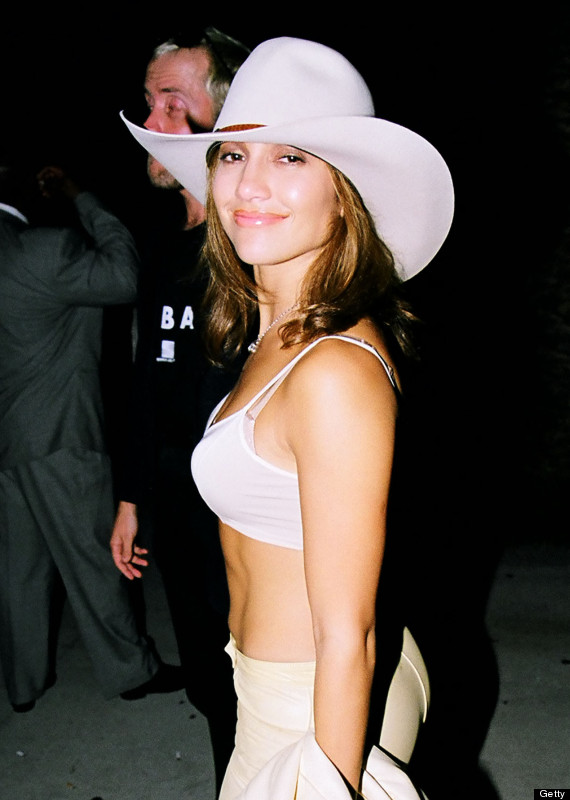 "It was a long road to get to that Britney and Christina kiss, because they weren't necessarily the first couple of people who were on the hit list. This may be the first time it's revealed, but originally J. Lo was in the mix. That didn't happen. And the thing about Britney and Madonna was they had history, so it was not easy to get them together on the stage. Both Britney and Christina obviously respected Madonna, so only she could pull that off. You have to have that kind of pull."
Like Blige and Timberlake, another famous face of music was less than impressed with the episode: Stevie Nicks.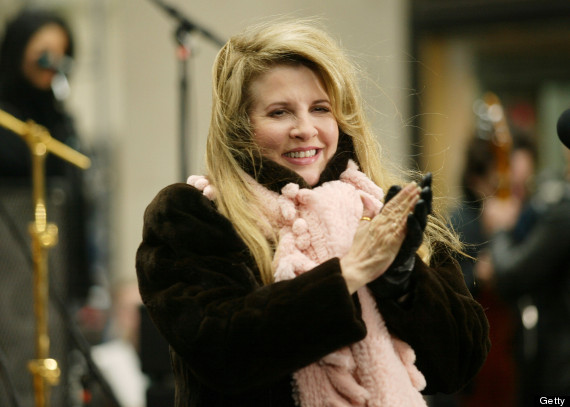 "I thought it was the most obnoxious moment in television history," Nicks reportedly told the Herald Sun a few weeks after the telecast. "First of all, Madonna is too old to be kissing someone who is 22. And Britney should be smarter than that. Hopefully, she will figure a way out of this hole she has dug for herself. ... Madonna will be fine. Madonna is Madonna. She does what she wants. She will get over this. But will Britney get over it? I don't know."
At least Spears' parents enjoyed the performance.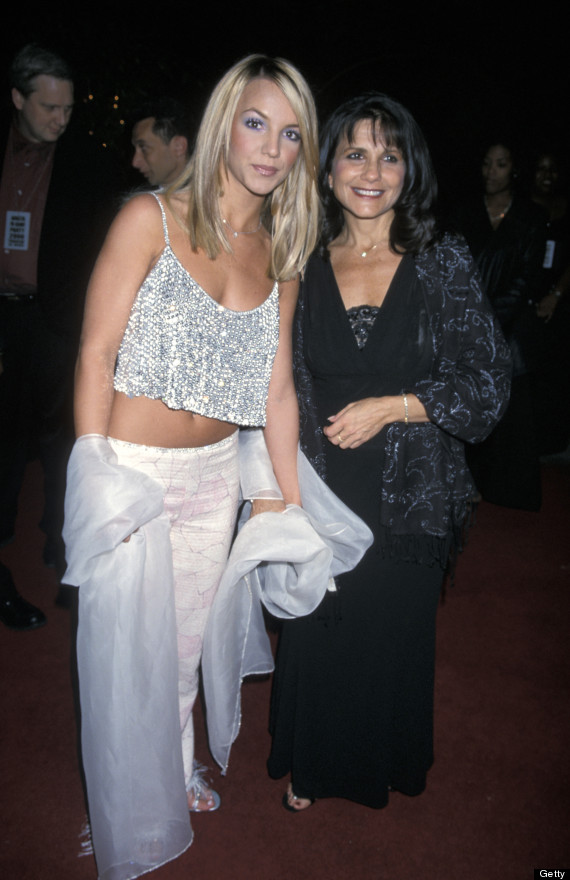 "Well, my mom liked it actually. I was really kind of nervous! I was like, 'Oh my God, my mom ... she's going to see this!"' Spears said in an interview on "Access Hollywood." "But, no, she liked it! And my dad, weirdly enough, he thought it was fine, too. I mean, come on ... it's Madonna. If you can kiss any girl in the world, that has to be her."
Madonna joined Twitter for a single day in conjunction with the release of 2012's "MDNA," and she offered up an invitation we can only hope will some day be accepted.
Even if a repeat is unlikely, the performance is consistently ranked among the most famous VMA moments of all time, and Madonna remains the award show's queen.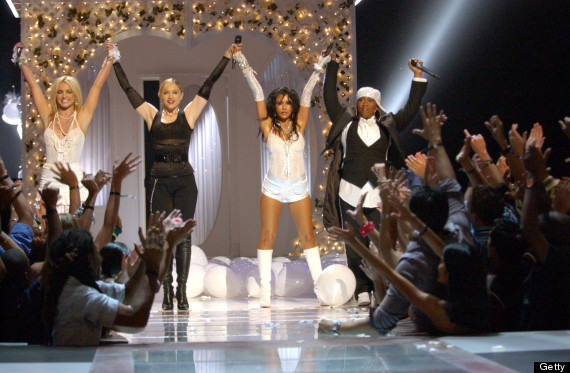 Support HuffPost
The Stakes Have Never Been Higher
Before You Go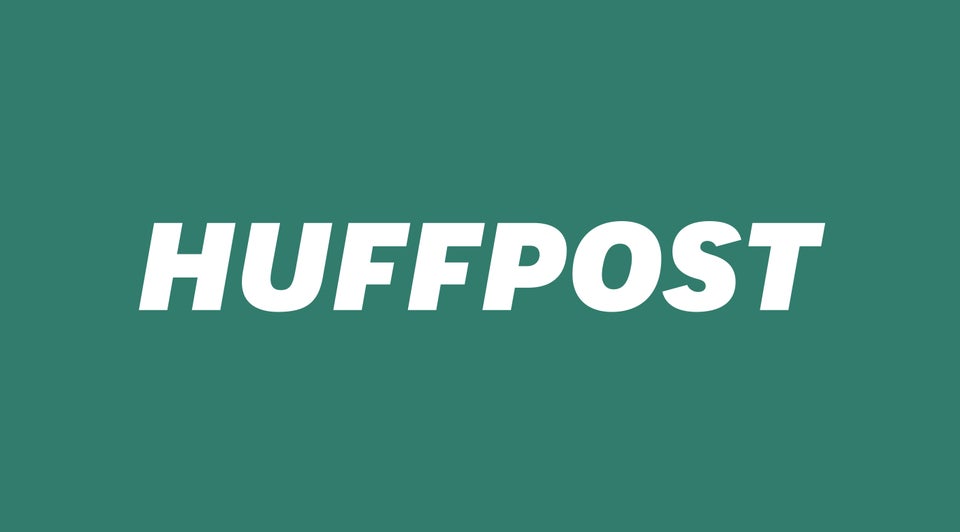 MTV VMAs Most Outrageous Moments
Popular in the Community