Then, in a second post on the photo-sharing app (which has since been deleted), Madge went off on screenwriter Elyse Hollander, accusing her of getting her facts wrong. The image showed part of the script ― complete with a handwritten "WTF!" note ― which described the pop icon's 1984 appearance on "American Bandstand" with Dick Clark.
Holland's script had Madonna telling Clark, "I was born in Detroit, and I'm a famed high school dropout."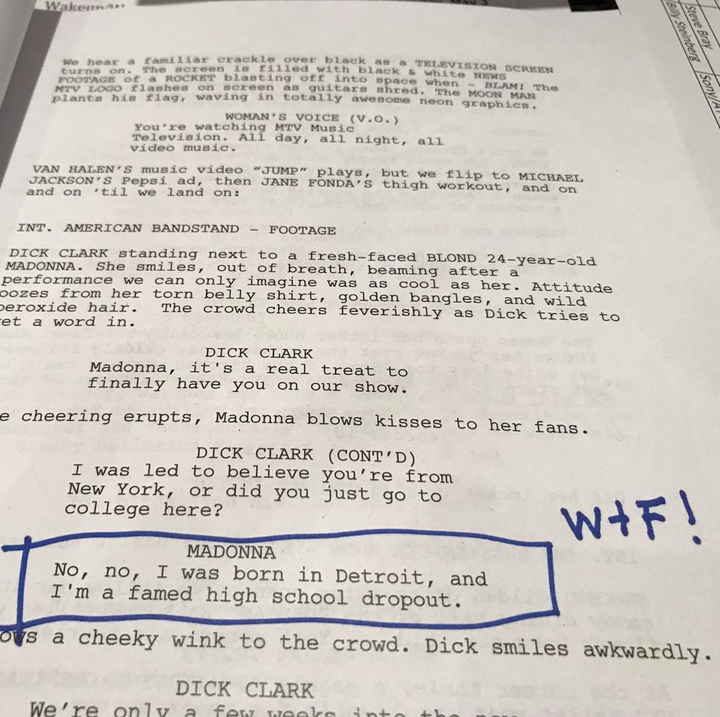 In her caption, Madonna called out Hollander for the line, writing, "I was born in Bay City Not Detroit. And i did not drop out of high school in fact I went to University Of.Michigan."
"Why would Universal Studios want to make a movie about me based on a script that is all lies??," the rest of the caption said. "The Writer Elyse Hollander should write for the Tabloids. Anyone who supports this film is supporting lies and exploitation. Lies have no legs!!"
Madonna was, of course, born in Bay City, Michigan, and she didn't drop out of high school. In fact, according to Biography.com, she graduated a semester early and was a straight-A student.
The only thing is, Hollander's script borrows from that 1984 "American Bandstand" appearance, where the queen of pop definitely told Clark she was born in Detroit and was a high school dropout, even though those things aren't true. It's pretty much word-for-word what she said.
And how do we know this? Well, the internet is a wonderful place filled with old clips, like this one:
Is this why Madonna deleted the Instagram post ― because she realized she may have been a little too hung up on dissing the film to remember something she said in 1984? Perhaps. But the "Holiday" singer didn't let up on her disdain for the project.
After deleting that second photo, Madonna posted the image below, writing in her caption, "Lies Have No Legs" with plenty of snake emojis.
It will be interesting to see what happens next.
Universal has yet to respond to Madonna's comments, but HuffPost has reached out for comment and will update this post accordingly. A rep for Hollander declined to comment.
Before You Go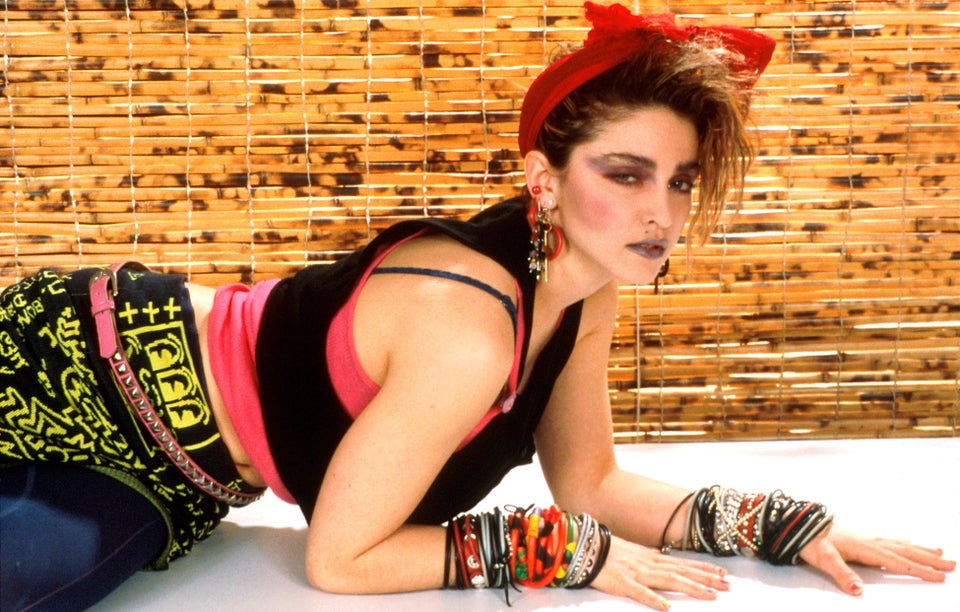 Madonna: 56 Of Her Most Memorable Looks
Popular in the Community