Just call her Madge Everlasting.
The iconic Jean Paul Gaultier cone bra was back, reimagined by the original designer for 2012. "We played with the ideas of a suit and a corset. But the corset is now like a cage," Gaultier told Women's Wear Daily. "What I have done this time is a nod to the conical bra corset of the Blond Ambition tour but reinterpreted in 3-D, in patent leather on the outside with metallic leather on the inside."
Madonna wore the "cage" bra over a white button-down shirt, a black necktie and black pinstriped pants -- a more grown-up take on her pink bustier with the pinstriped suit from 1990.
Of course there were plenty of new outfits in the lineup last night. "Madonna changes outfits seven or eight times and the dancers change 10 to 15 times, depending on the dancer," costume designer Arianne Phillips told WWD, meaning new custom-made Prada and Miu Miu shoes, pieces by Alexander Wang and J. Brand and plenty of costumes designed by Phillips herself were in order.
Because really, would Madonna have it any other way?
Check out the 53-year-old (!) pop icon launching her MDNA tour... and a throwback pic of her Blonde Ambition days. Some things never change, right?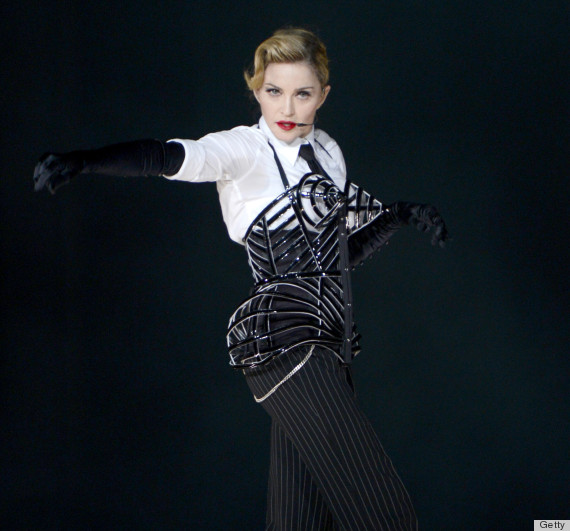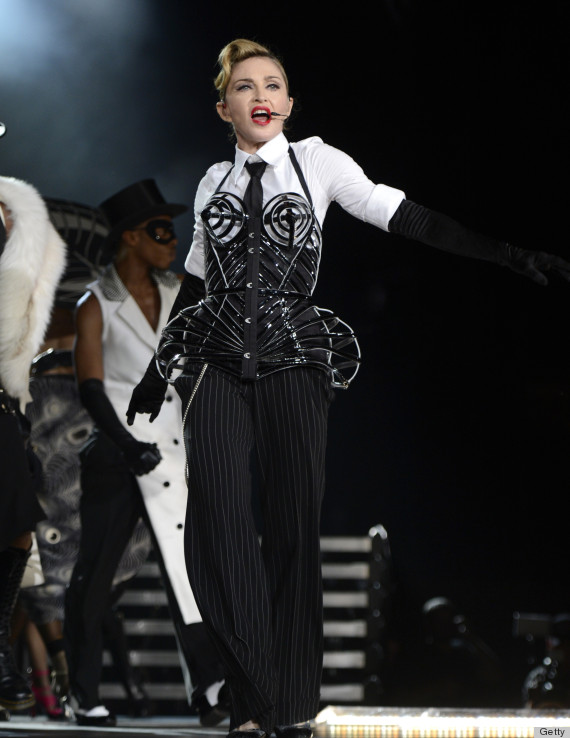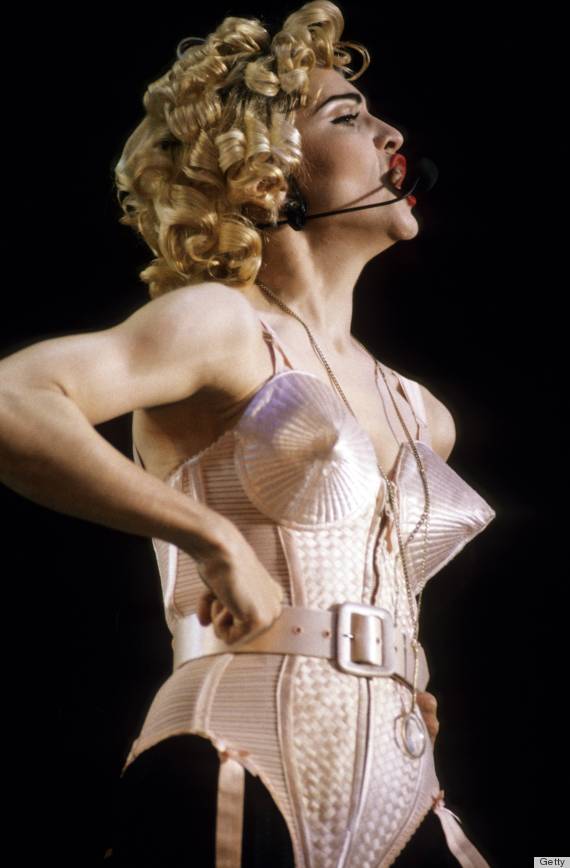 See Madonna's style evolution!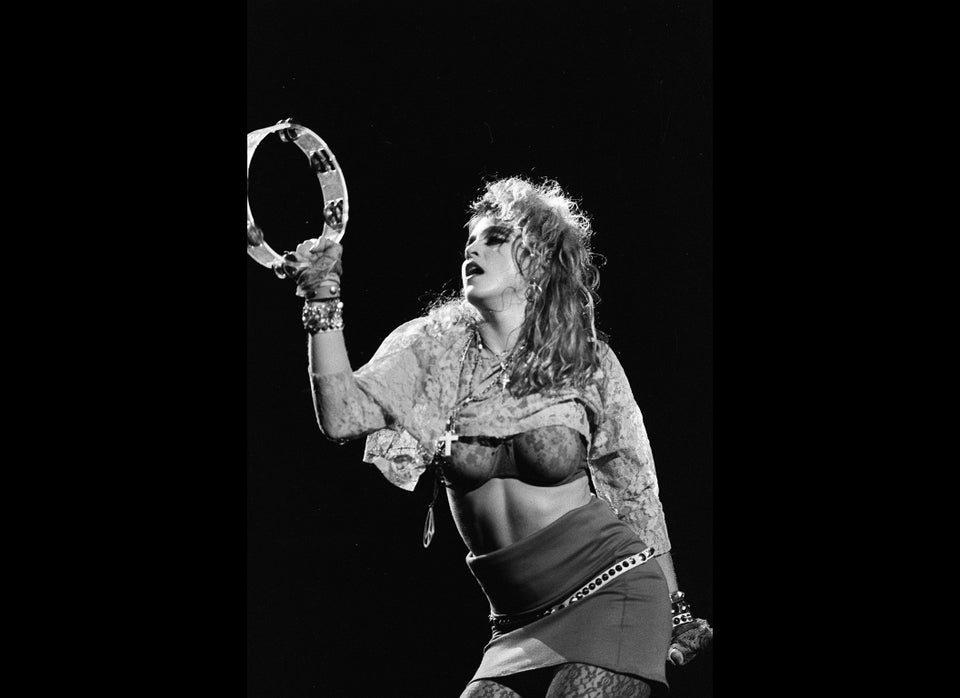 (CLONED) Madonna
Popular in the Community