File this under "Celebrity Couples You Never Knew Existed" -- Madonna once dated Tupac Shakur.
The 56-year-old singer made the revelation on the Howard Stern Show Wednesday. The radio host asked about her feelings toward David Letterman because he thought she seemed "annoyed" during her "Late Show" appearances. She said "that's how I flirt with people," but then admitted there was one time when she wasn't thrilled with the late night host.
"Well, one time I was mad at him, when I said the F-word a lot, but the rest of the time was good," she said. "You know what? I was in a weird mood that day. I was dating Tupac Shakur at the time and the thing is he got me all riled up about life in general. So, when I went on the show I was feeling very gangster."
Stern and co-host Robin Quivers were shocked to hear about the romance, and Stern asked if it had ever been public knowledge before.
"I think people know if you're in-the-know," Madonna responded.
The late rapper once discussed how the "Living for Love" singer was supposedly going to visit him during his incarceration at the Clinton Correctional Facility in Dannemora, New York.
"Madonna is real nice," he said. "She's a good person. She helped me a lot. She was real cool. Like any one of my homeboys. One time, they had a story on the local news out there that Madonna was coming to visit me. Madonna has so much power that the guards let me take an extra shower because they thought she was coming to visit me."
She never wound up visiting.
Listen to a clip from the interview below.
Before You Go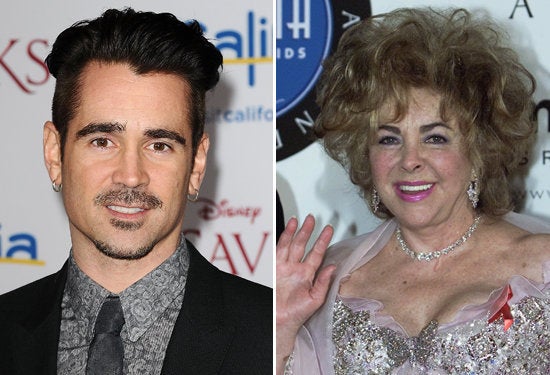 Celebrity Couples You Didn't Know About
Popular in the Community