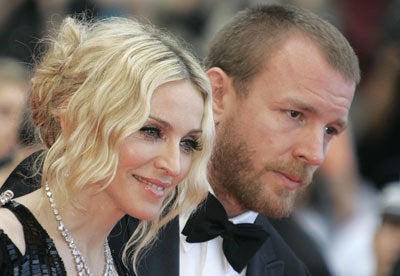 Madonna last night denied she plans to divorce Guy Ritchie - after the grim-faced pair attended a New York Kabbalah service together.
The 49-year-old singer has been linked to American baseball star Alex Rodriguez, 32, who has split from wife Cynthia, 34. It had been claimed Madge introduced the sportsman - nicknamed A-Rod - to the Jewish mystical religion.
But last night she released a statement insisting: "My husband and I are not planning on getting a divorce. I know Alex Rodriguez through Guy Oseary, who manages both of us. I am not romantically involved in any way with him.
"I have nothing to do with the state of his marriage or what spiritual path he may study."