 Maybe she really just doesn't read the news, but Madonna's managed to do it again: Despite being warned by police, the singer -- who named her album after a thinly veiled drug reference -- defied a ban and waved fake machine guns and pistols on stage at her show in Scotland on Saturday.
"Madonna and her dancers using replica guns was always in bad taste but given what happened in Colorado it is even worse," a representative for the organization told the Saturday Morning Herald.
The singer's camp remained defiant. "Madonna would rather cancel her show than censor her art," a member of her tour staff told HuffPost's Rob Shuter. "Her entire career, she has fought against people telling her what she can and cannot do. She's not about to start listening to them now."
Photos of Madonna's love affair with fake weapons are available below.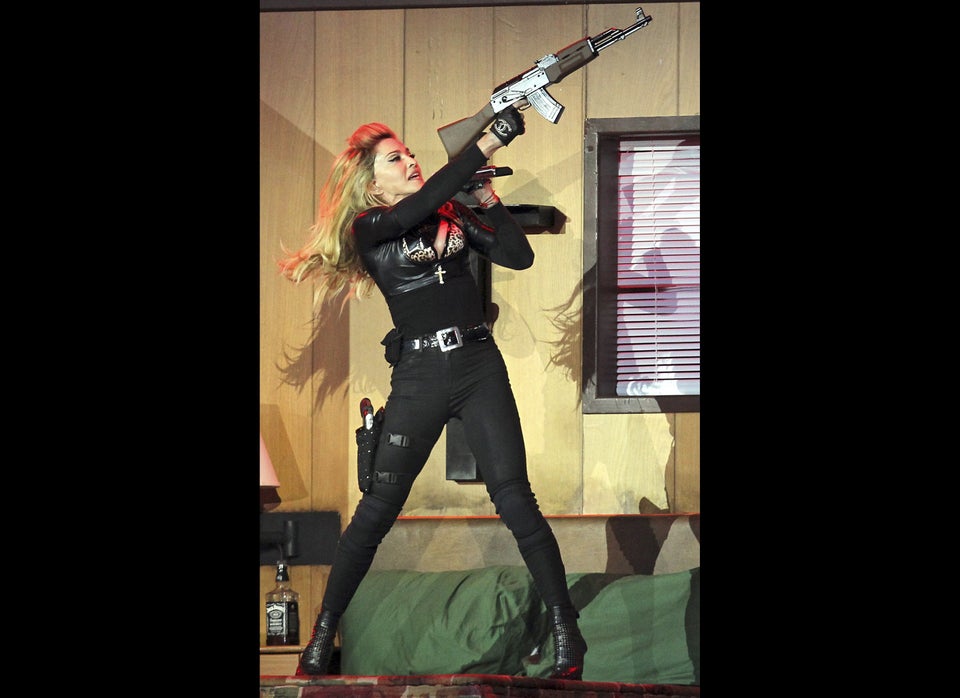 Madonna And Guns
CORRECTION: A previous version of this article erroneously stated that Madonna was 50 years old. She's 53, and the article has been corrected above.
Popular in the Community