The following is an excerpt from the press release:
"Neither Madonna nor her security ever gave instructions for the volunteers to turn away from Madonna. In fact she was so impressed with the volunteers that she publicly thanked them from the stage for their hard work before the premiere of her film last night which earned a standing ovation. She had a wonderful time at the festival and was especially delighted that she got to spend so much time with her fans in front of the theatre which is a famous tradition at the Festival ... We are still trying to figure out who and why anyone would ask the volunteers to turn away from Madonna. She has never and would never ask anyone to do that ever"
_______________________________________________________________________________________________________________________________________________
At the Toronto International Film Festival, each movie showing opens with a pre-roll of messages meant to inform the press, industry folk and public about different aspects of the major event. Amongst the most prominent of these ads is a series of sketches featuring famous directors in messy scenarios, a sort of parallel universe that would explode without the help of the festival's ubiquitous and dutiful orange-shirted volunteers. The ad ends with a thank you to the unpaid staff for all their hard work, and the audience, on cue, applauses resoundingly.
Maybe she hasn't seen a movie at the festival yet, or maybe they gave her a bouquet of hydrangeas; either way, Madonna, according to a report in Toronto's Globe and Mail, did not quite show the same appreciation for the volunteers' tireless hustle.
The "W.E." director premiered her film at the festival Monday night, and earlier in the day, sat down for a press conference with a gaggle of international reporters. Backstage, before the event, word is that she refused to allow the volunteers to even look at her in the eye. Instead, as a volunteer told the paper, they had to turn their backs to her as she made her way to speak with the assembled masses.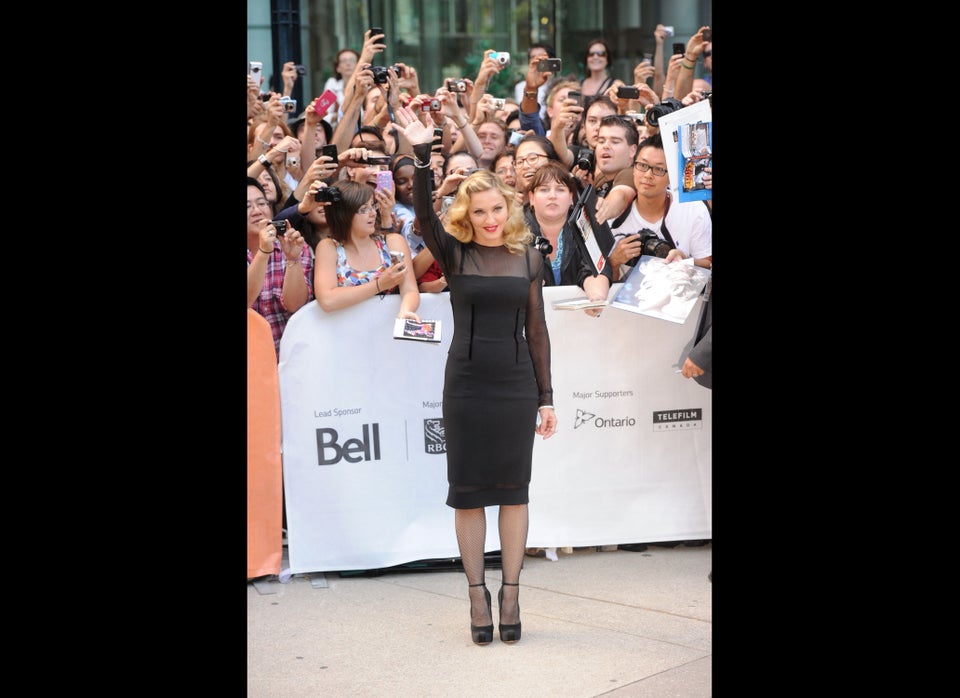 Madonnas 'W.E.' Premiere At The Toronto International Film Festival
Popular in the Community