Madonna took a moment out of her Saturday show in Atlantic City to send a message to Lady Gaga. The Material Girl told the crowd she wanted to dedicate her song, "Masterpiece," to none other than Mother Monster.
Here's Madonna's benediction: "I'm going to dedicate this next song … to Lady Gaga. You wanna know something? I love her. I love her. I do love her. Imitation is the highest form of flattery. But one day, very soon, we're going to be on stage together. Just you wait. You think I'm kidding? I love Lady Gaga."
Gaga eventually responded, though she didn't mention Madonna by name -- just by age. "I don't even want to fight back because it's more important to me to keep writing music. Because that's really all I care about, is the music," she said. "Things are really different than they were 25 years ago, and that's what makes 'Born This Way' so relevant for me. We're socially in a different place and it's OK, we don't have to all slice and hate each other anymore."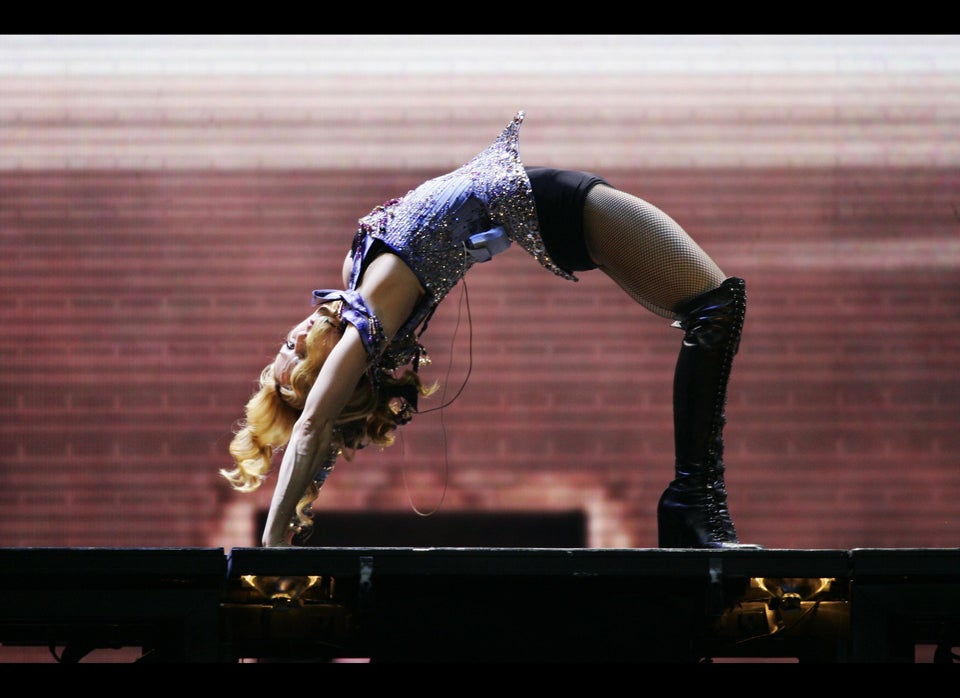 Madonna's Most Ridiculous Moments
Popular in the Community