Scroll down for images from the pink carpet.
"I've always been really interested in fashion," 13-year-old Lourdes Leon, the daughter of pop icon Madonna, told The Huffington Post on Wednesday evening. "My outfits when I was little and started dressing myself were awful. But I think the '80s are really back right now."
Lourdes a.k.a. Lola, Madonna and their muse Taylor Momsen were on-hand for the official launch of the Material Girl collection at Macy's Herald Square in Manhattan. And Lola couldn't wait to talk teen fashion.
"I think it's really changing, a whole new scene is coming in. The geek chic is totally where we're going." She cited Momsen, Lady Gaga, Alexander McQueen and Alexander Wang as her design influences, and of course, her mom's iconic fashion, found in "the tulle skirt, because that's her thing, the necklaces, the gloves, the lace tights, the combat boots with the skirts...all of the tough girly kinds of things."
But what was Madonna wearing when she was Lola's age? The original Material Girl took a moment to think and responded, "Brown corduroy bell-bottoms," trailing off with, "Michigan...I don't know."
The pair claims to have had few creative differences, but when they did, all arguments were resolved with "an arm wrestle and whoever won, won," Madonna said. She describes herself as one of those moms who says, "You can't wear this," "You can't wear that." Which makes it more interesting that she chose the sartorially-daring Momsen as the face of her collection.
Momsen -- decked out in a tiny Material Girl dress and over-the-knee, stiletto Material Girl boots -- told The Huffington Post that Madonna is "such a down-to-earth, sweet person and that was really cool to see." She added, "I think the cool thing about style is that it's so unique to every person....It's about making it your own and owning it, no matter what anyone says." Does Momsen ever go casual? "I do, around the house...sweatpants, absolutely."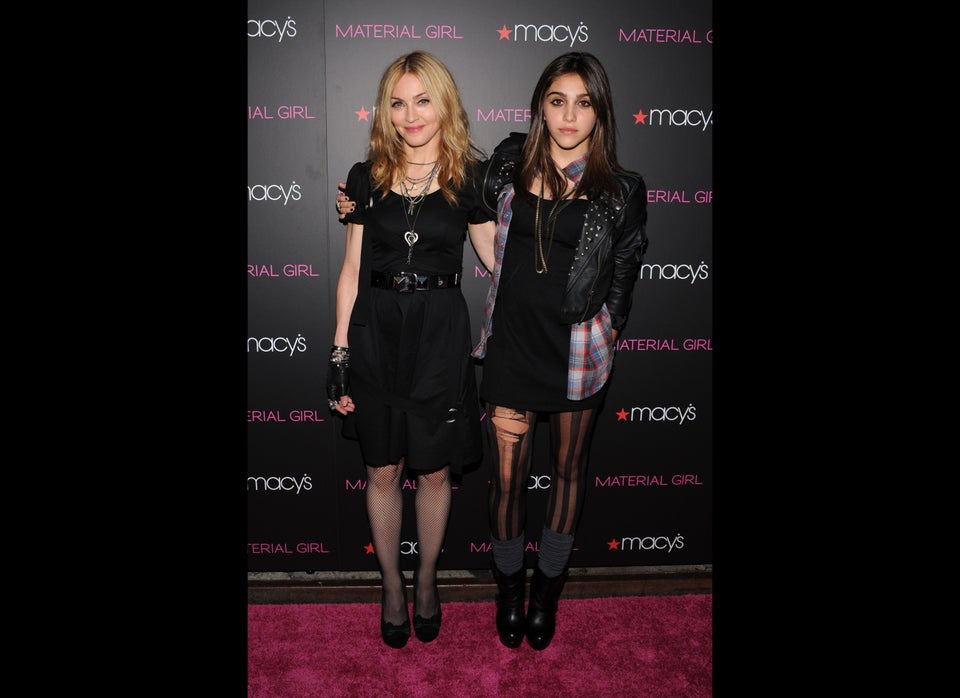 Popular in the Community