Madonna's new motto is apparently "long hair, don't care."
The "Girl Gone Wild" singer uploaded an Instagram photo Thursday, March 20, of herself dressed in a lacy black bra and bow tie, exposing lengthy underarm hair. "Long hair...... Don't Care!!!!!! #artforfreedom #rebelheart #revolutionoflove," she captioned the shot.
Art for Freedom is a global initiative helmed by Madonna and VICE that aims to encourage creative expression that brings awareness to human rights violations, and "start a revolution of love." Fans are encouraged to contribute art that promotes freedom of speech.
The pop superstar had previously opened up about going against the grain, even as a non-famous youth.
"[G]oing to high school, I saw how popular girls had to behave to get the boys. I knew I couldn't fit into that. So I decided to do the opposite," Madonna told Harper's Bazaar in 2011. "I refused to wear makeup, to have a hairstyle. I refused to shave. I had hairy armpits."
"The boys in my school would make fun of me. 'Hairy monster.' You know, things like that," she said, adding: "Straight men did not find me attractive. I think they were scared of me because I was different. I've always asked, 'Why? Why do I have to do that? Why do I have to look this way? Why do I have to dress this way? Why do I have to behave this way?'"
Related
Before You Go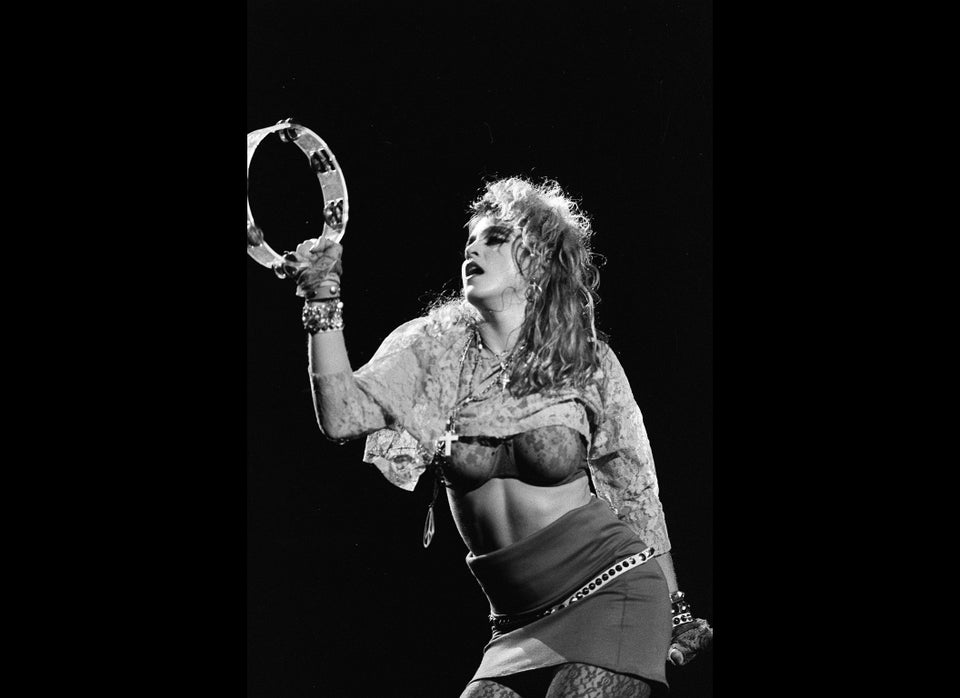 Madonna Through The Years
Popular in the Community