UPDATE: TMZ reports that Madonna was "joking" about trying to wear this outfit for the Met Gala, and in fact never had any intentions of even attending. We still wouldn't put it past her, though.
Well, that's one way of sticking it to the (wo)man.
The Met Gala had celebrities and fashion icons alike flocking to New York by the dozen Monday night. It seemed like anyone who is anyone was there. Absent from the celebration, however, was Madonna. And now we have insight as to why.
The singer posted a censored photo to her Instagram of what she claims she "wanted" to wear to the event, but says the choice was denied by Anna Wintour, the host of the evening. Captioned using the hashtag #artforfreedom, it kind of looks like Madonna is throwing shade at the fashion queen.
We have to admit, we're pretty happy Madge chose not to show up on the red carpet wearing this, for our sake, and for the sake of every worst-dressed list, too. Plus, maybe now we have some new music to look forward to from our favorite "Material Girl"?
Click here to see the celebs who did show up to the gala.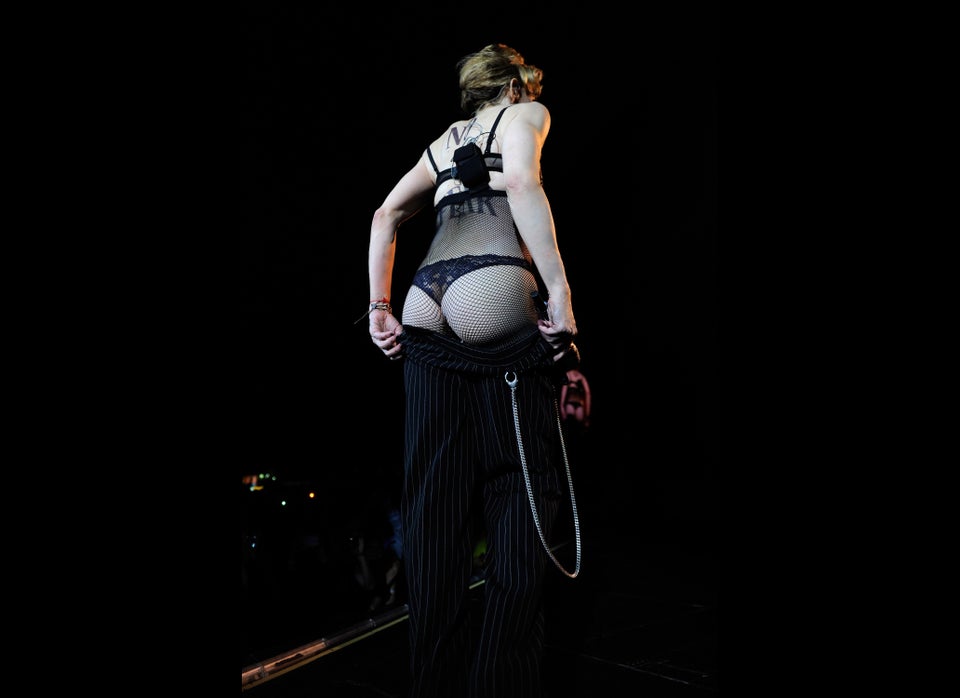 (NSFW) Madonna's Concert Looks