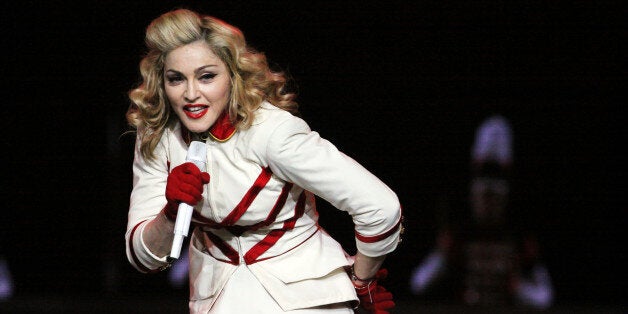 Madonna's new music sprung a leak last week, before she'd even had the chance to make an official announcement about her forthcoming album. The singer handled the situation in the most Madonna way possible: She shirked her critics and dropped six songs on our iTunes doorstop early Saturday morning with no precedent. (The Guardian called it a "partial Beyoncé.")
Within hours, #RebelHeart -- the name of her 13th album, now set for release on March 10 -- became a trending topic on Twitter and Facebook. Each track became an iTunes best-seller, and as of Monday morning, all six are among the service's current 20 most-downloaded songs.
Three ("Illuminati," "Unapologetic Bitch" and "Bitch I'm Madonna," which marks Madonna's third collaboration with Nicki Minaj after "Give Me All Your Luvin'" and "I Don't Give A") are infused with EDM and dance-groove sensibilities, thanks in part to production work by the likes of Kanye West and Diplo. Jim Farber of the New York Daily News said the trio is "less dignified" than the other three songs. Many have noted that "Living for Love," the album's first single, is anthemic in a way that's reminiscent of "Express Yourself" and "Like a Prayer." Farber also praised the other two tracks, "Ghosttown" and "Devil Pray," which are folksy by comparison. "The best of the new songs present the 56-year-old Madonna in a way that's finely tailored to her essential style," he wrote.
Billboard's Jason Lipshutz echoed Farber's ovation in his review of "Living for Love," also comparing the song to her earlier hits. "When the song weaves its way toward a throbbing drop, Madonna continues crooning, refusing to be relegated to the background," he wrote.
Therein lies the weekend's consensus: Madonna has bridged the contemporary dance-pop trends she feverishly chased on 2012's "MDNA" while evoking the more traditional dance palate for which she is known. (The country-tinged "Devil Pray," for example, recalls the 2000 hit "Don't Tell Me.")
"For a start, that was always her calling card, her ability to be on or just ahead of a musical or fashion style that might have been breaking in the clubs or alternative/underground scenes but had yet to transfer to the mainstream," Bernard Zuel wrote for the Sydney Morning Herald. "That and a great ear for the right producers and co-writers to help her transfer the trend into marketable music."
Over on Twitter and Instagram, a score of fans, critics and A-listers joined the chorus, incorporating hashtags that Madonna has used on Instagram throughout much of 2014: #unapologeticbitch, #rebelheart, #livingforlove. On Saturday, Madonna posted a collage of fans who'd re-created her album artwork.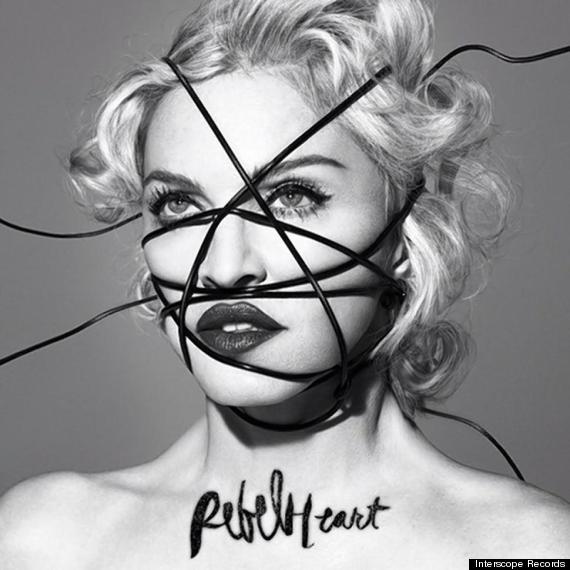 Madonna will have a busy few months leading up to the release of "Rebel Heart," which contains 19 tracks, according to its current iTunes page. She revealed in a Q&A with Billboard that she will "possibly" perform "Living for Love" with a cabal of other singers at the Grammy Awards on Feb. 8, right around the time she is planning to unveil another set of songs.
Listen to Madonna's six fresh tracks below:
Before You Go
"Like a Prayer" (1989)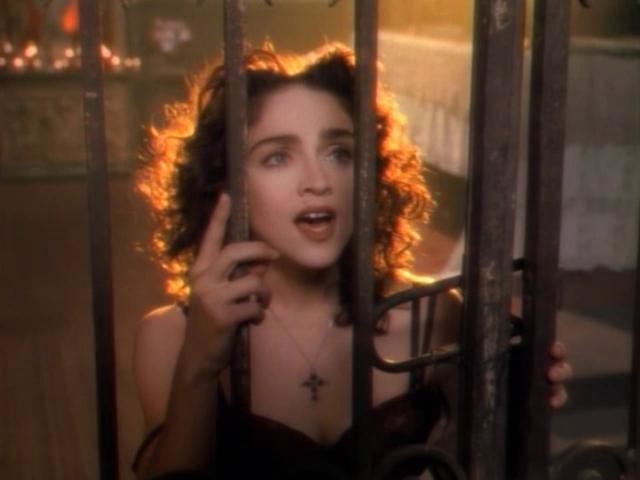 "Vogue" (1990)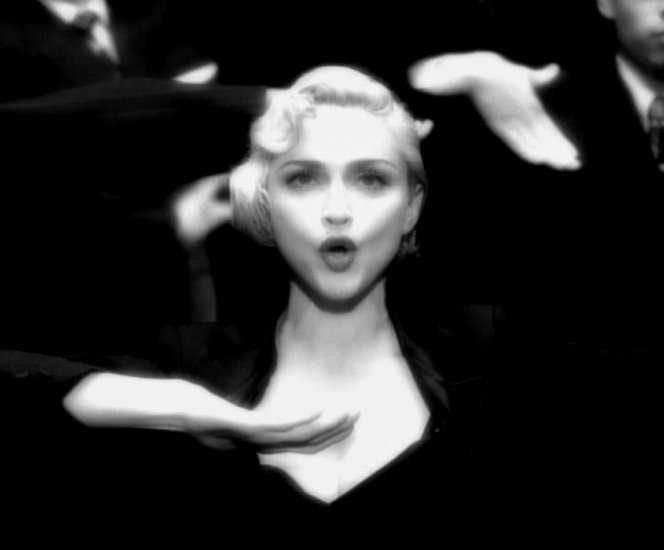 "Express Yourself" (1989)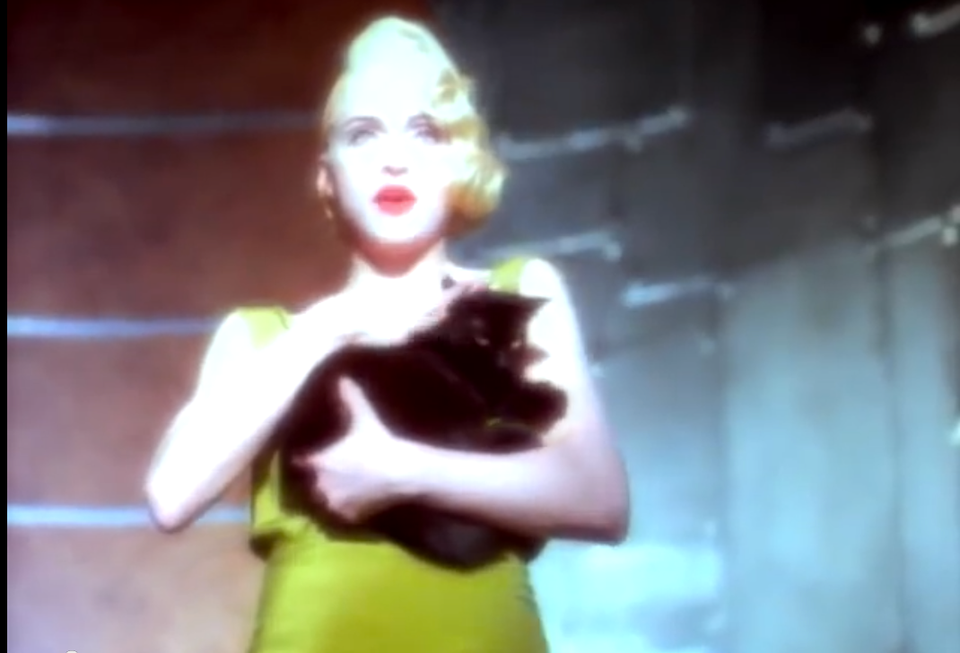 "Justify My Love" (1990)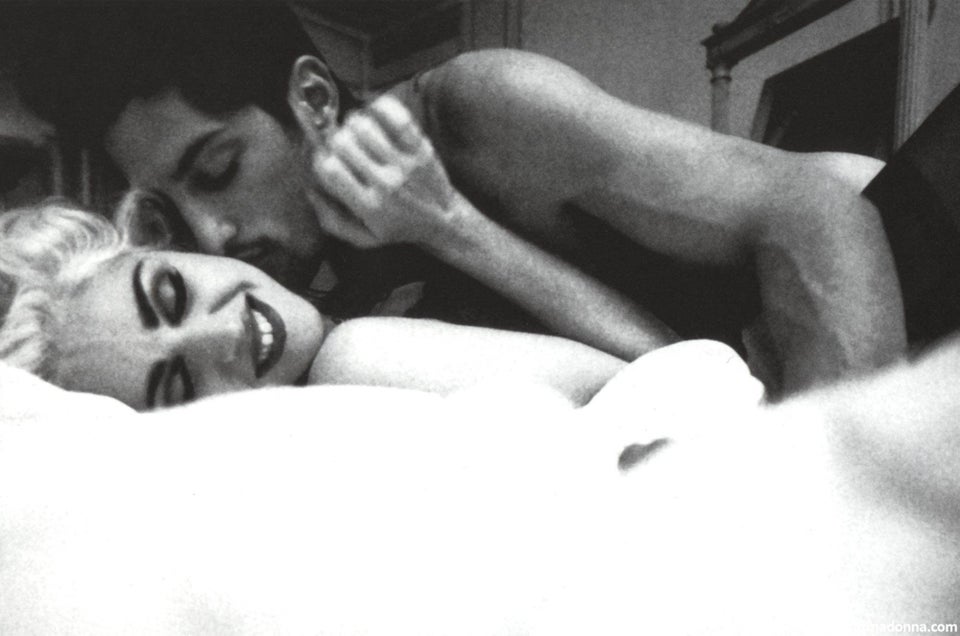 "Like a Virgin" (1984)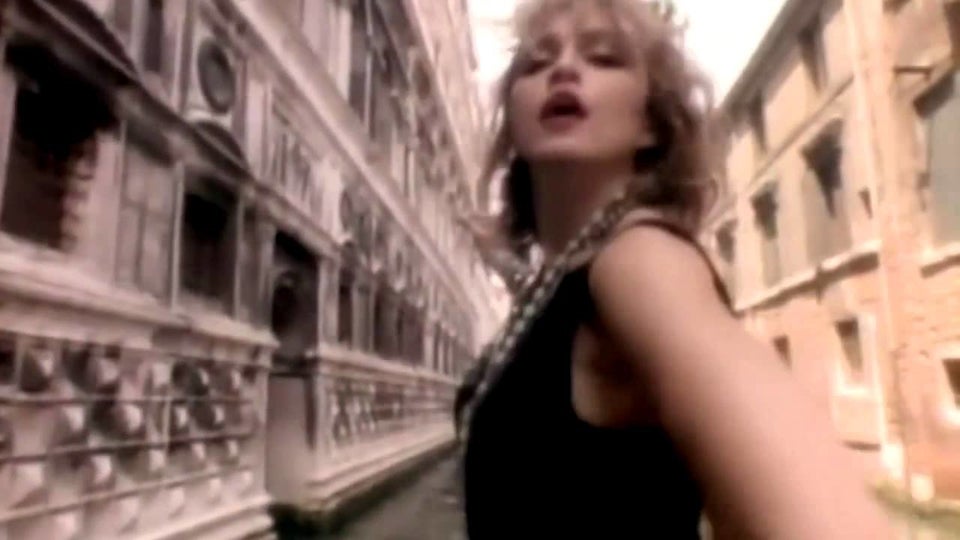 "Ray of Light" (1998)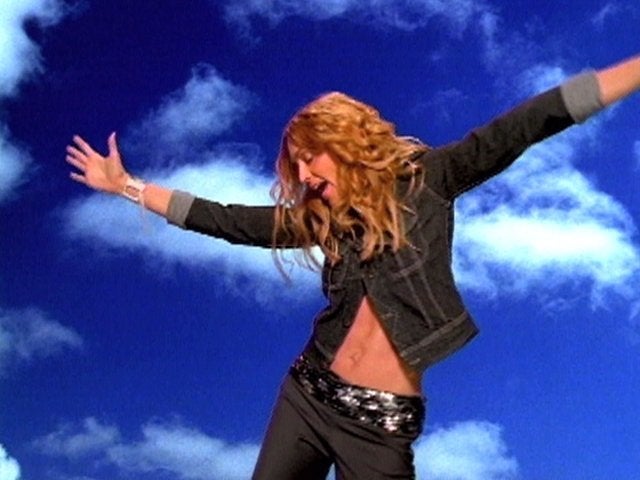 "Human Nature" (1995)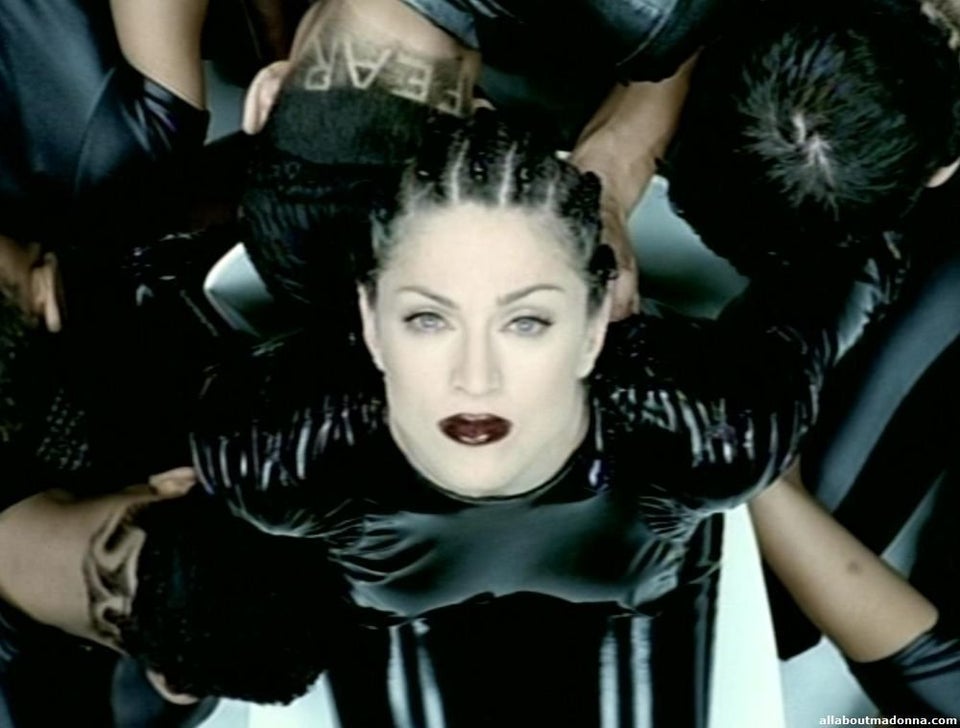 "Holiday" (1983)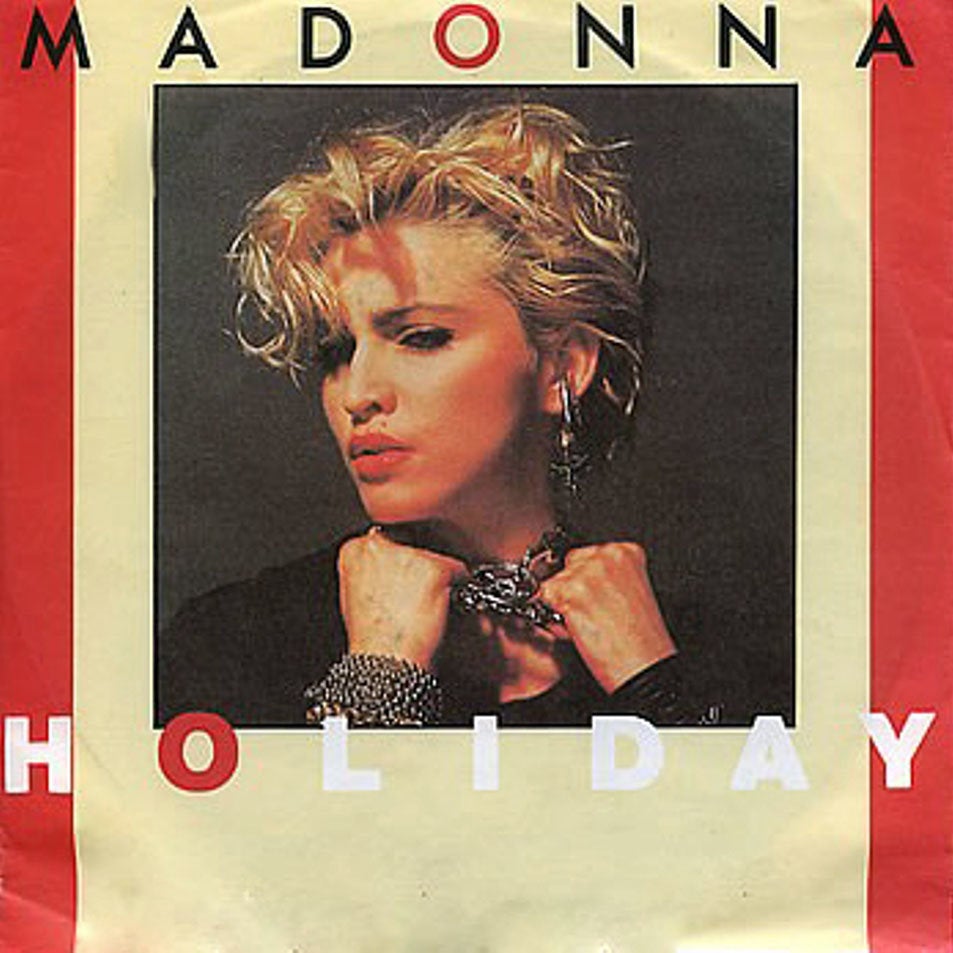 "Material Girl" (1984)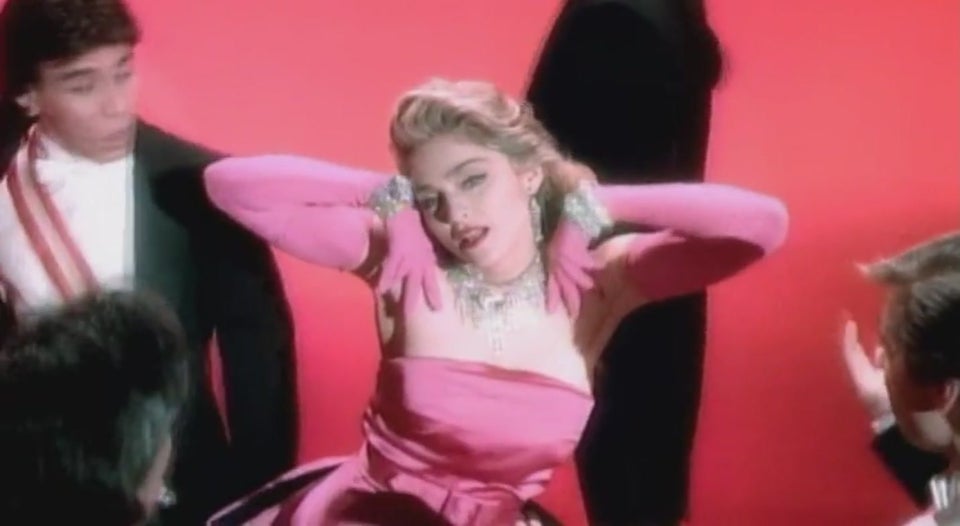 "Into the Groove" (1985)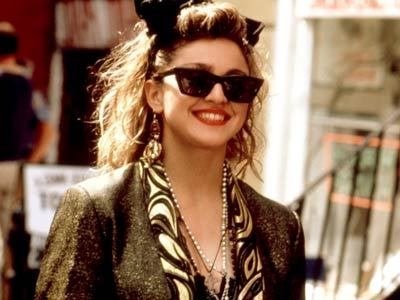 "Music" (2000)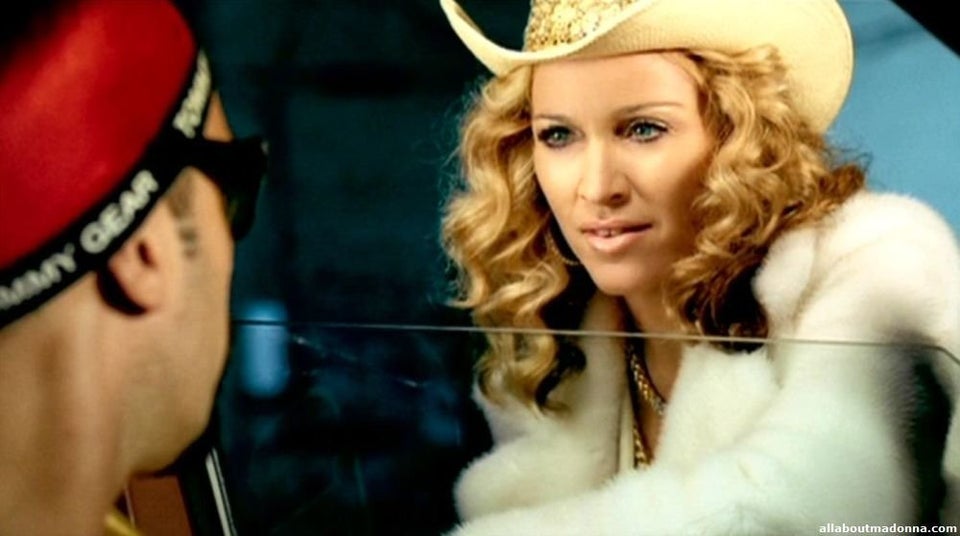 "Lucky Star" (1983)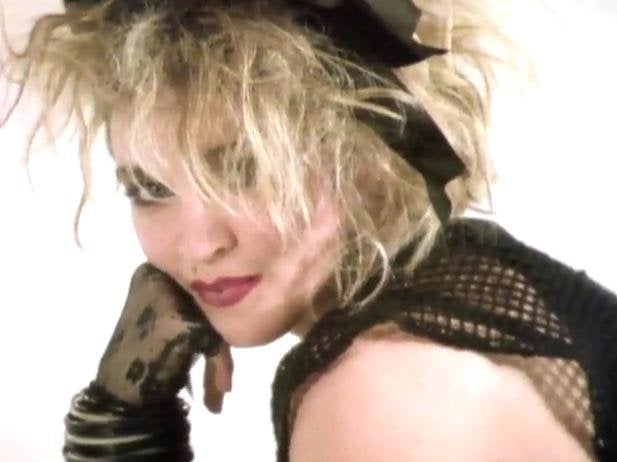 "Frozen" (1998)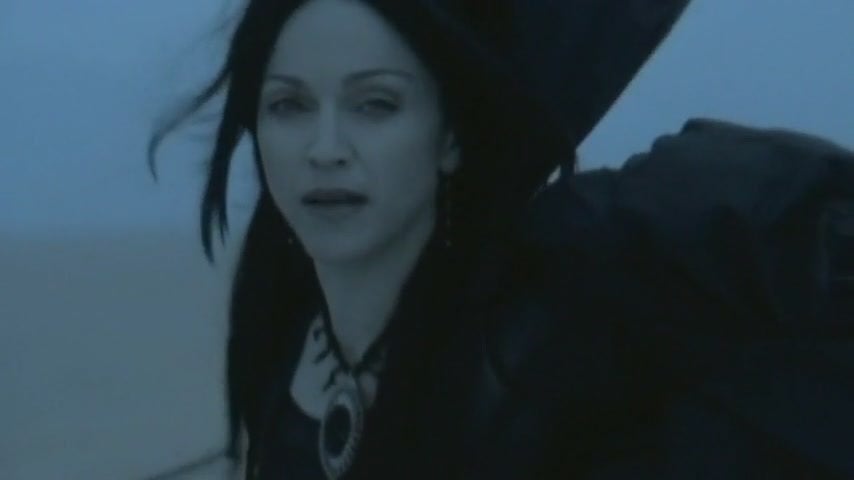 "Papa Don't Preach" (1986)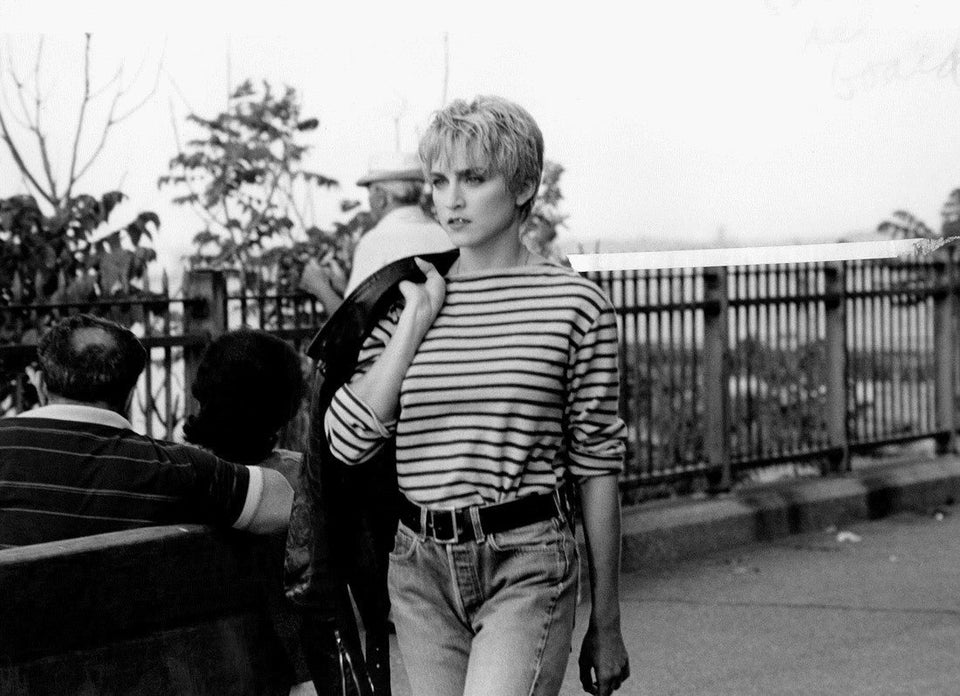 "Hung Up" (2005)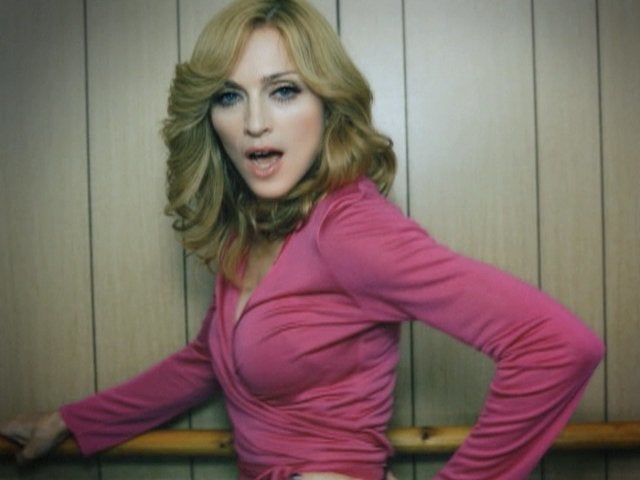 "Hollywood" (2003)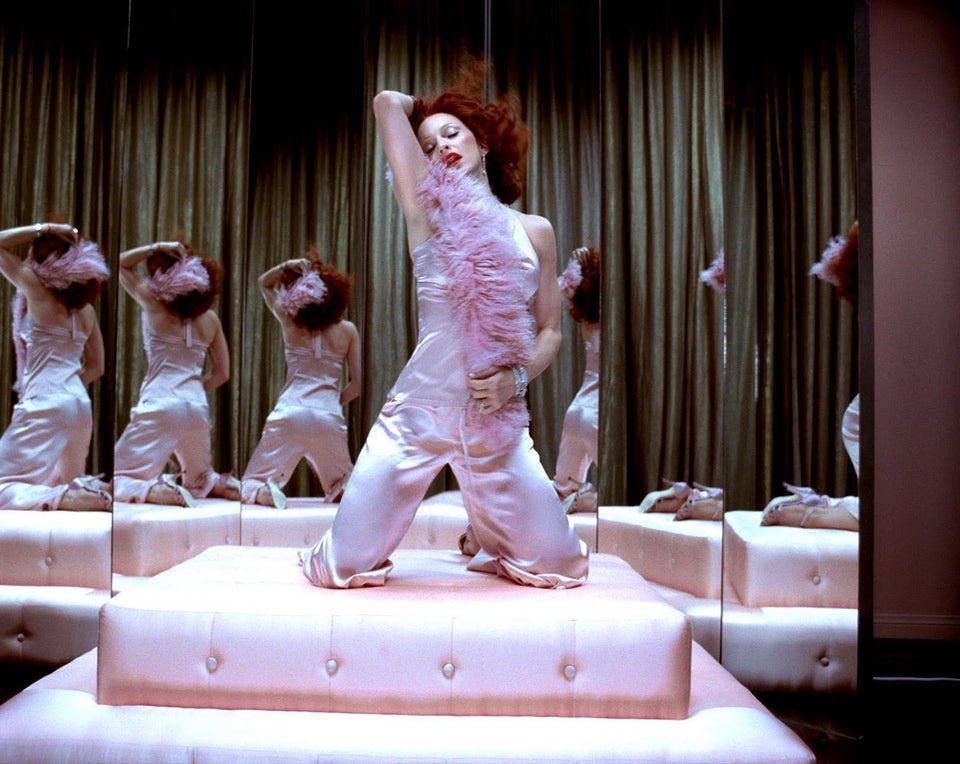 "Borderline" (1984)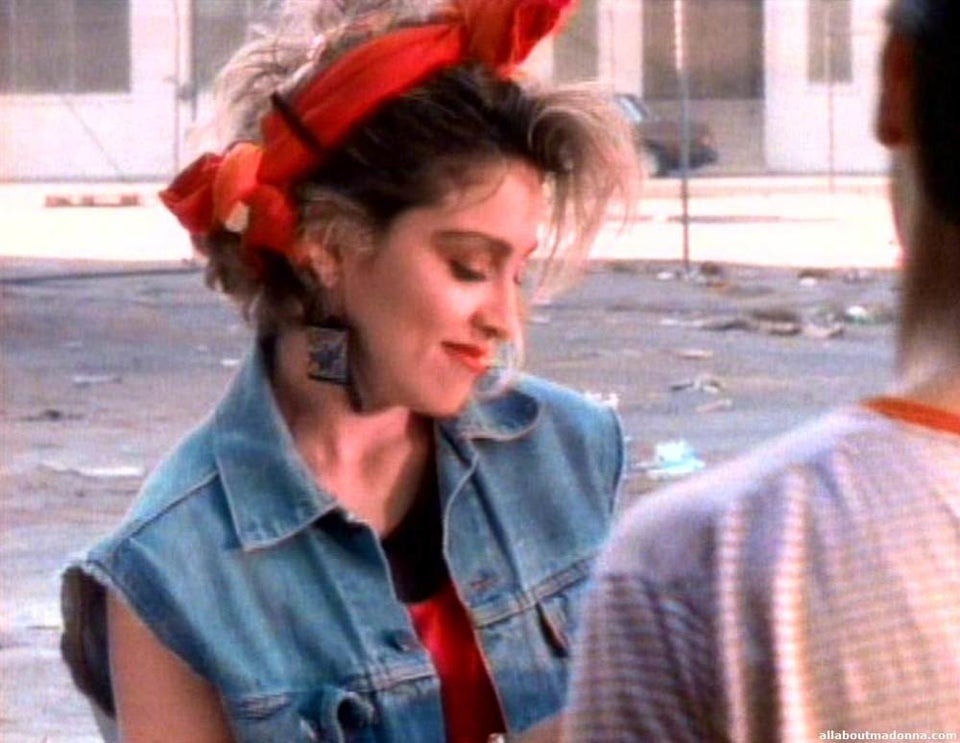 "Secret" (1994)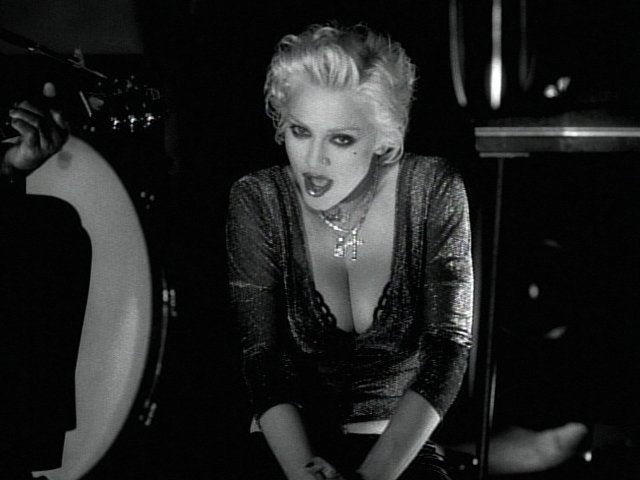 "Take a Bow" (1994)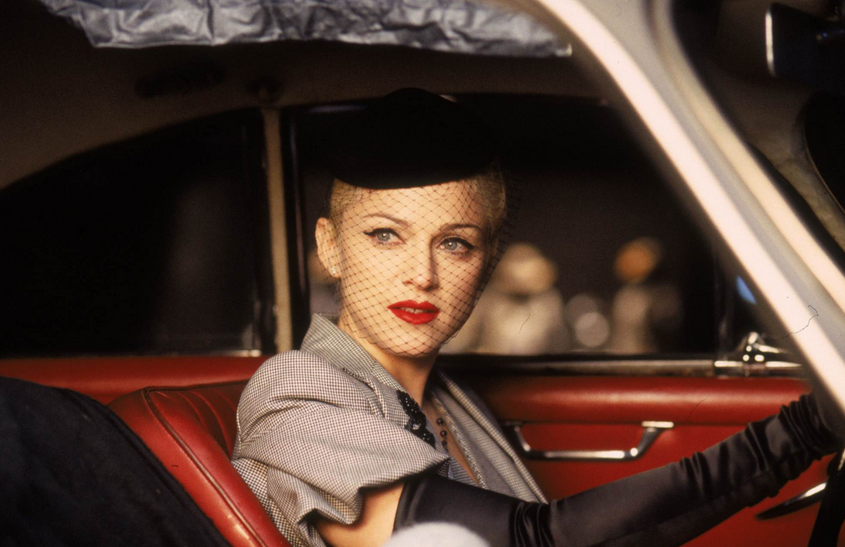 "Living for Love" (2014)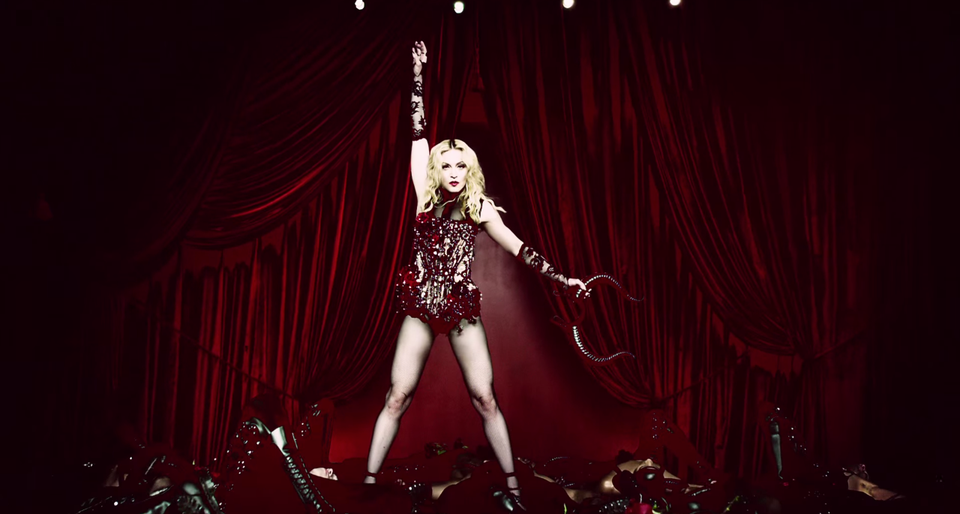 "Don't Tell Me" (2000)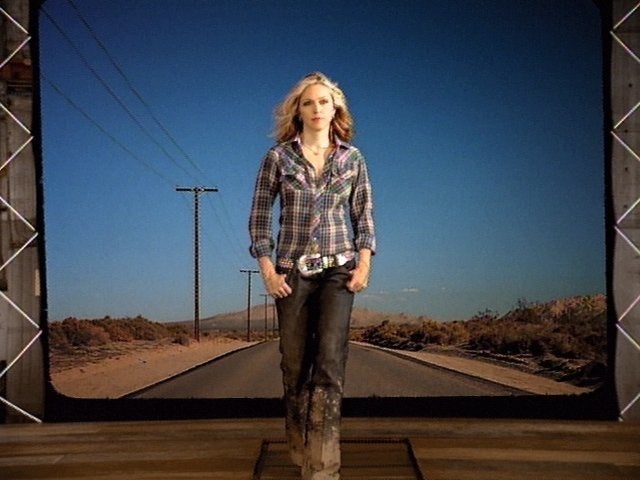 "Beautiful Stranger" (1999)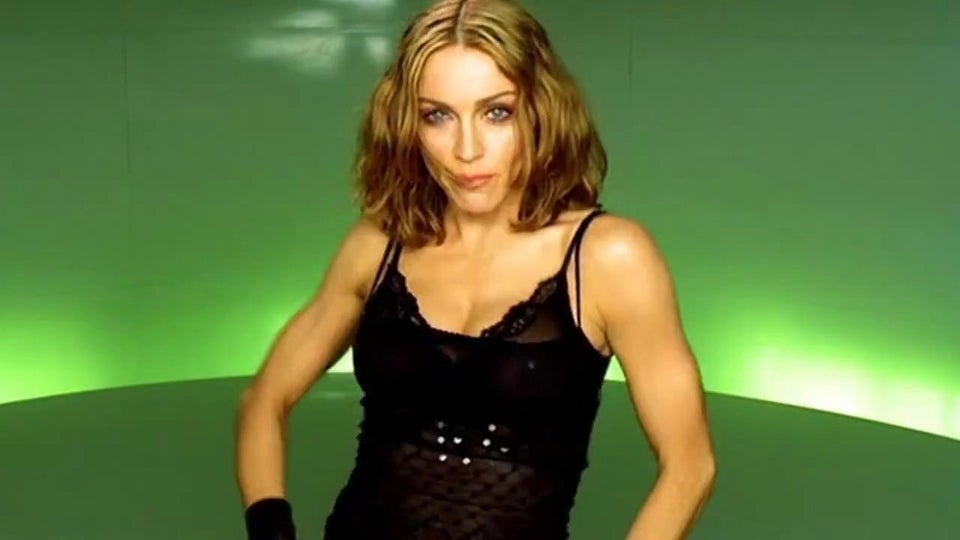 "Erotica" (1992)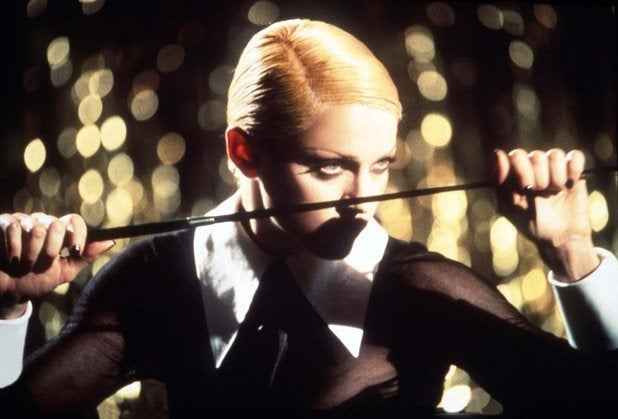 "Everybody" (1982)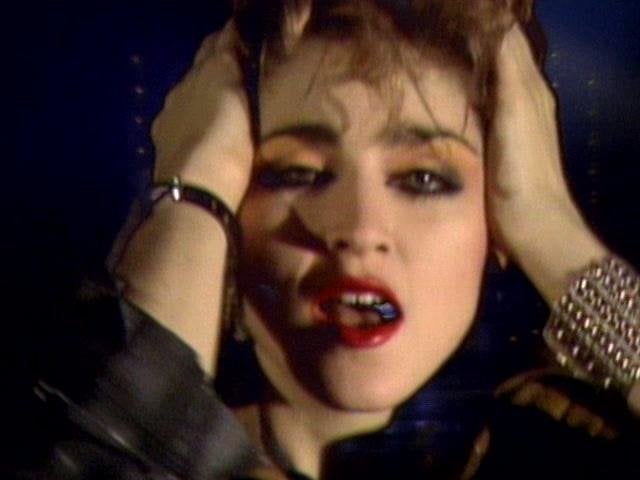 "Open Your Heart" (1986)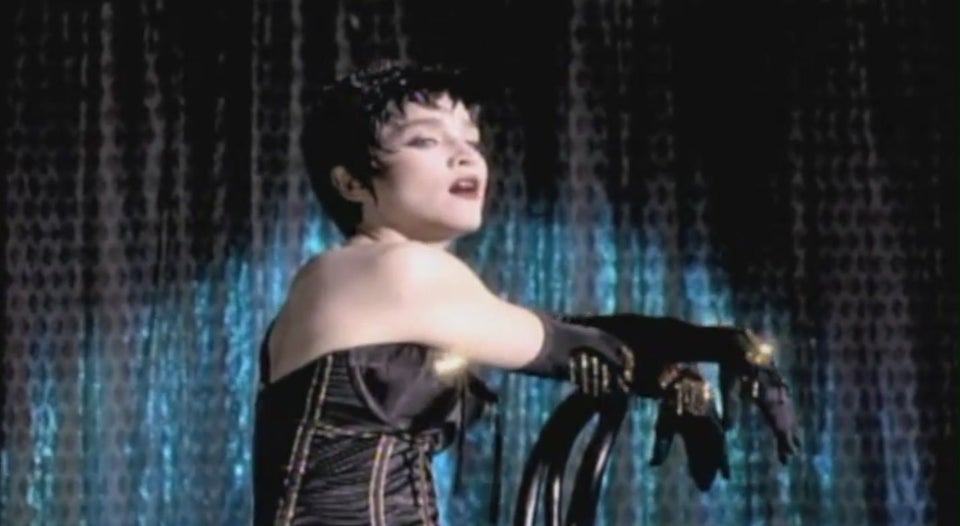 "Don't Cry for Me Argentina" (1996)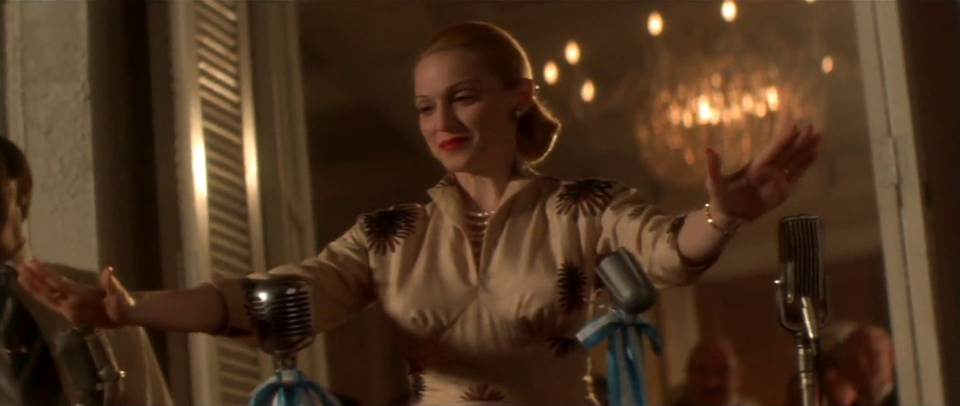 "Nothing Really Matters" (1999)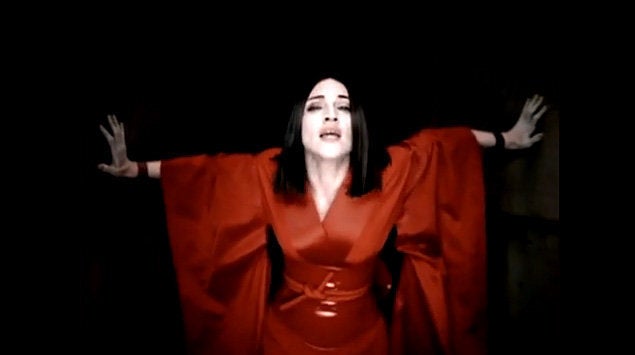 "4 Minutes" (2008)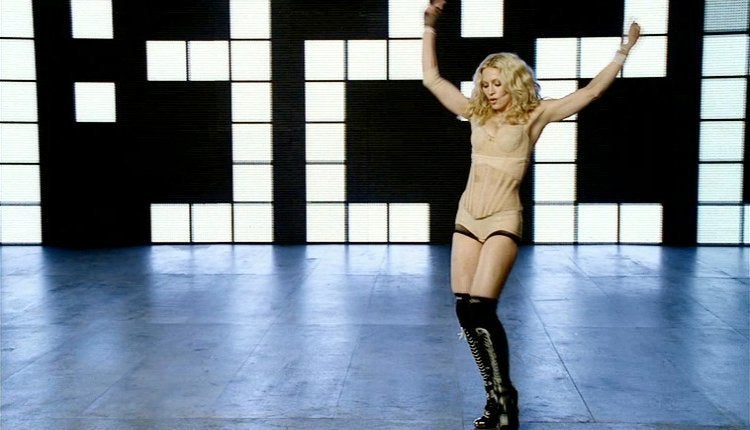 "True Blue" (1986)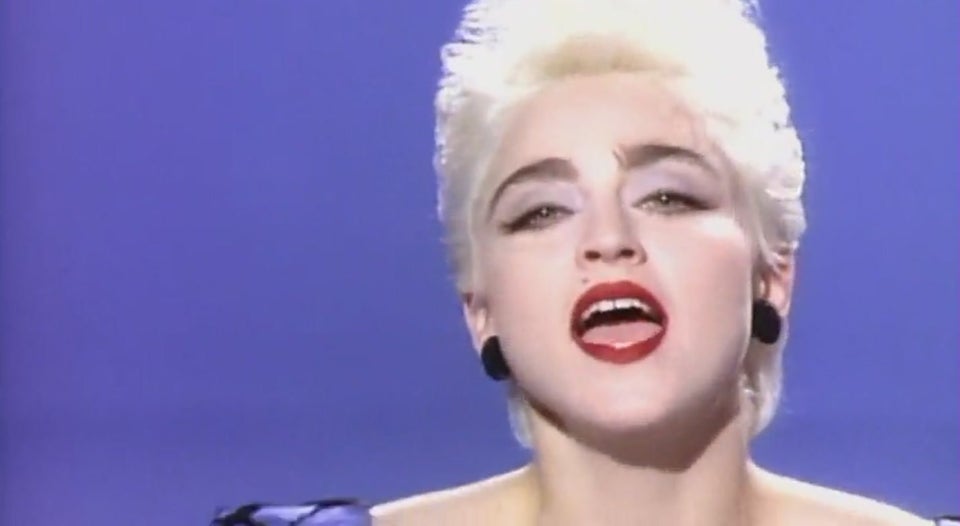 "Fever" (1993)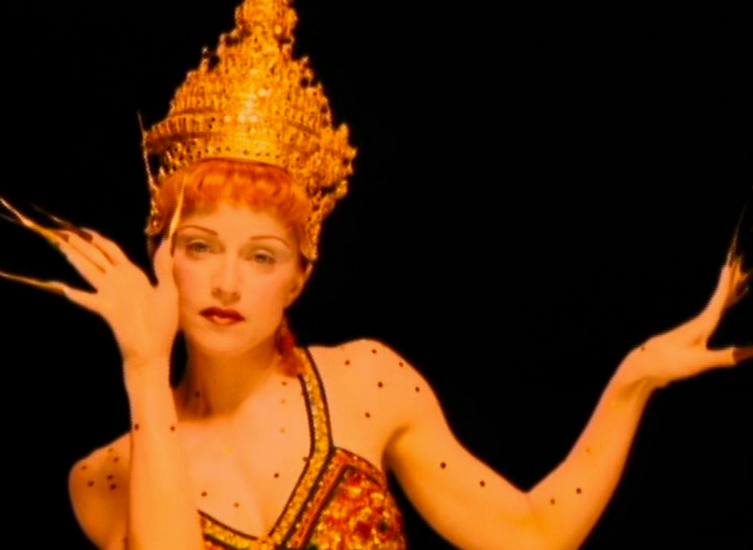 "Live to Tell" (1986)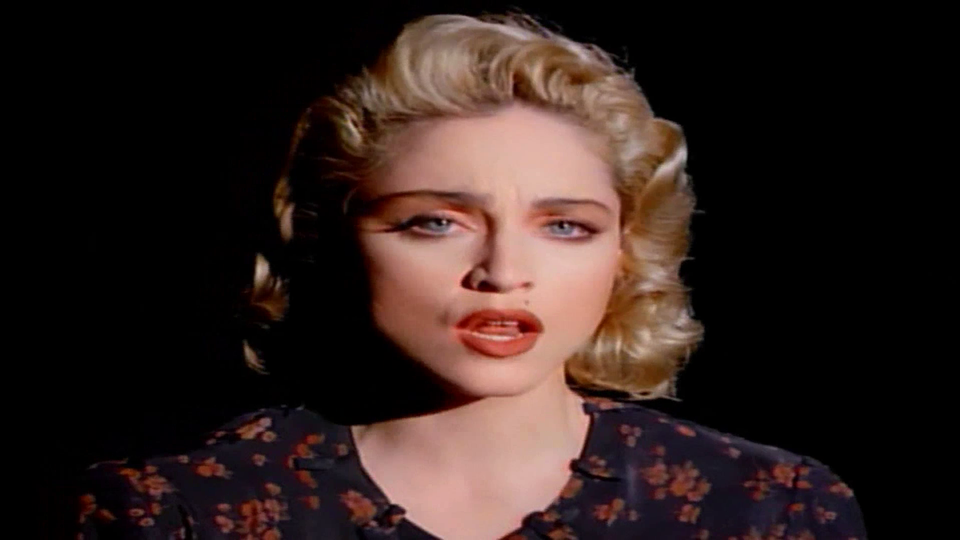 "This Used to be My Playground" (1992)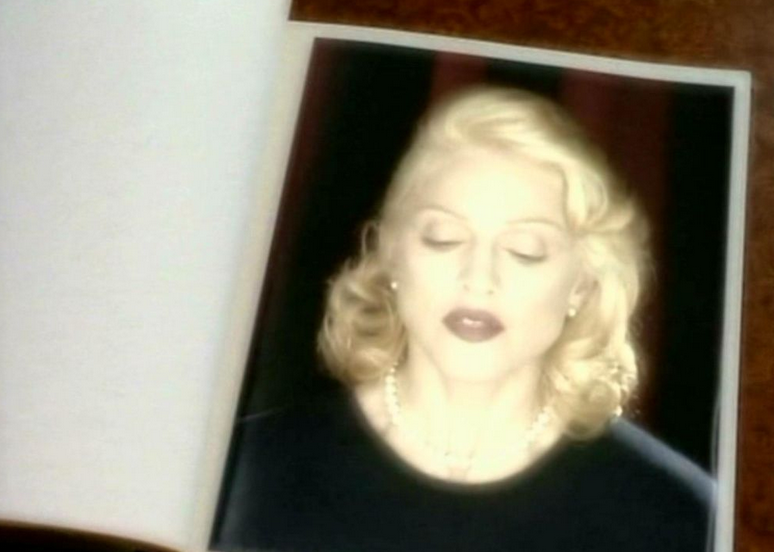 "Dress You Up" (1985)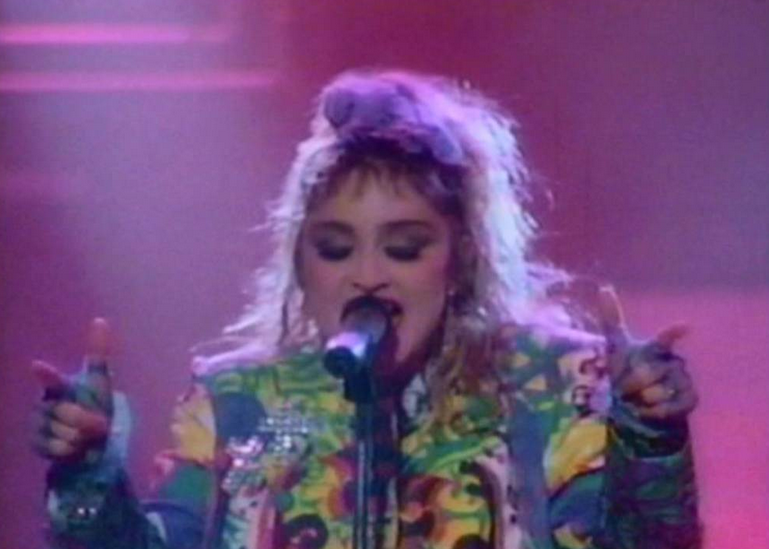 "Bad Girl" (1993)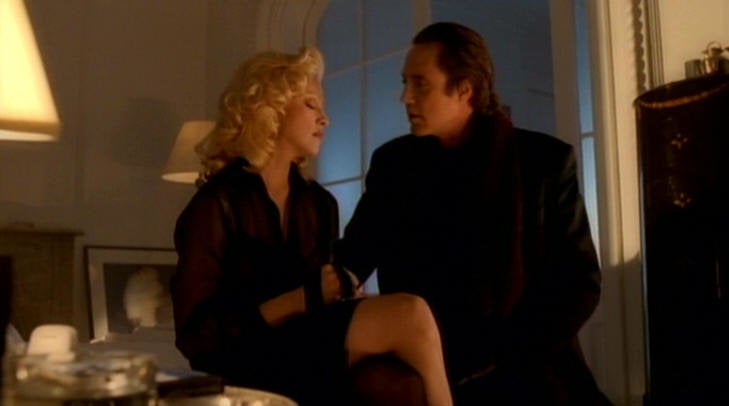 "Deeper and Deeper" (1992)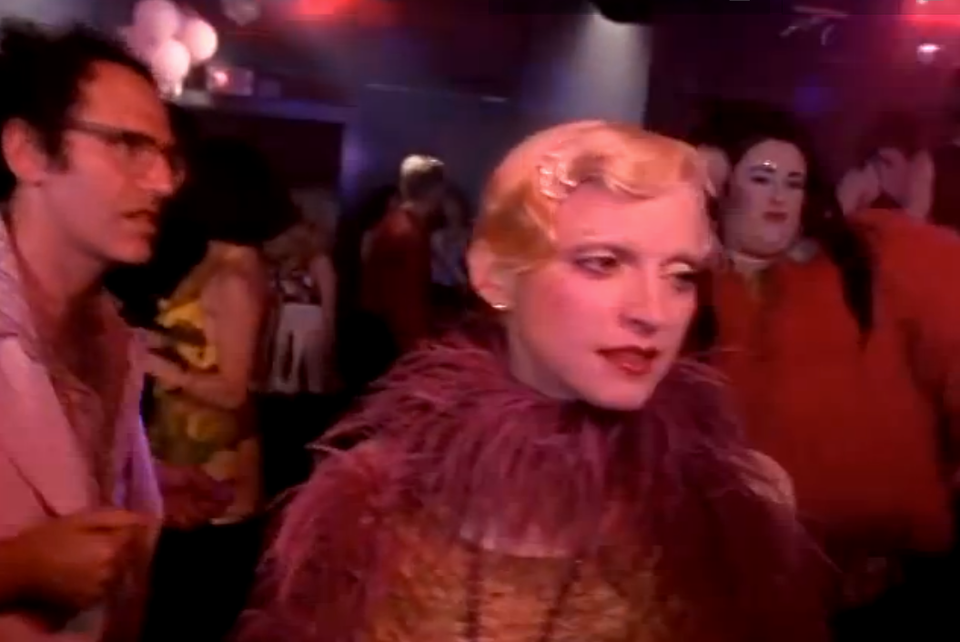 "Bedtime Story" (1995)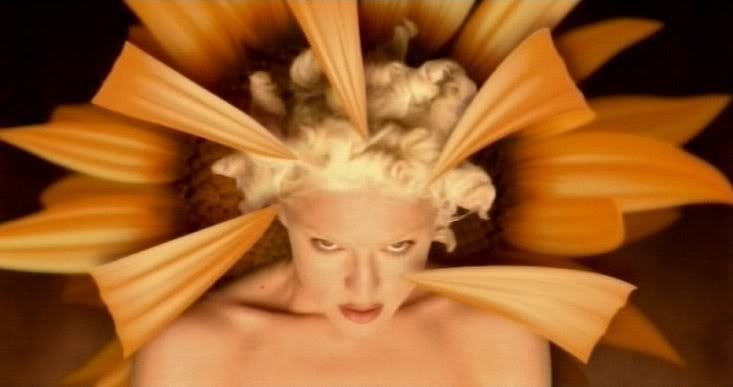 "Sorry" (2006)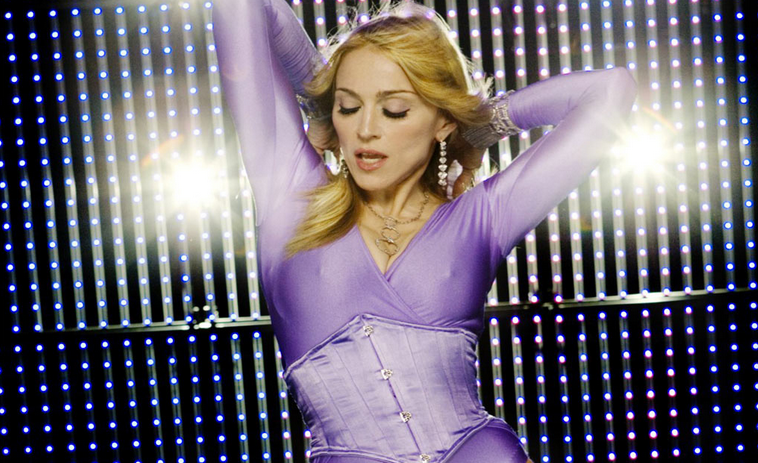 "The Power of Good-Bye" (1998)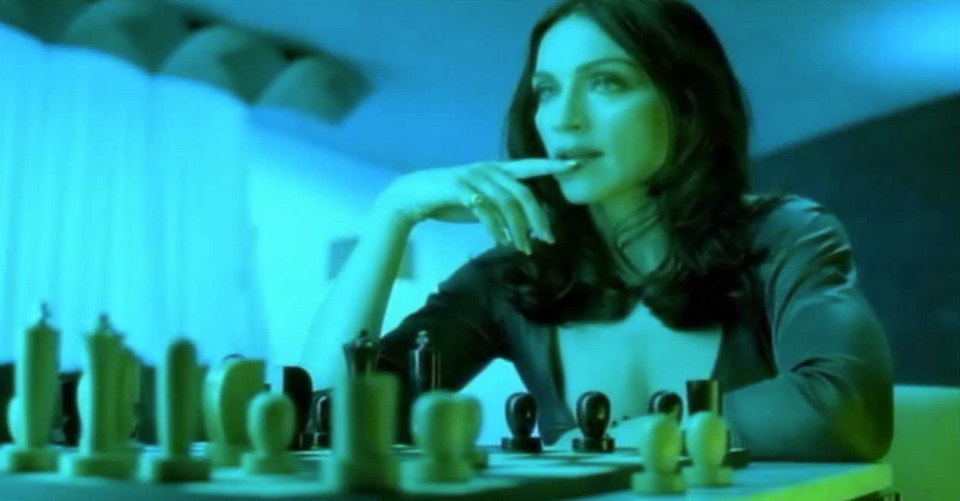 "Love Profusion" (2003)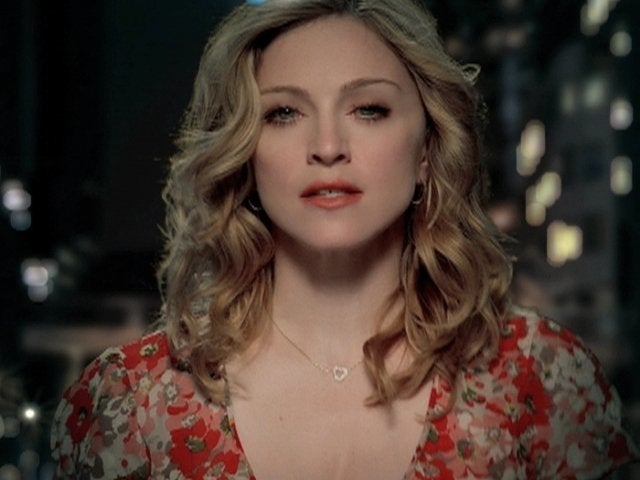 "Get Together" (2005)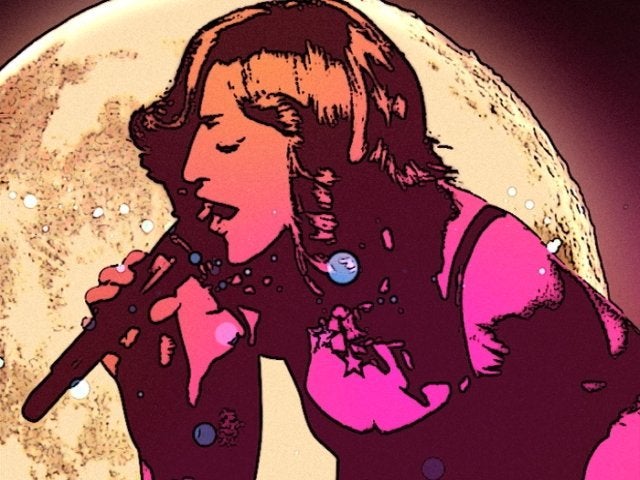 "Burning Up" (1983)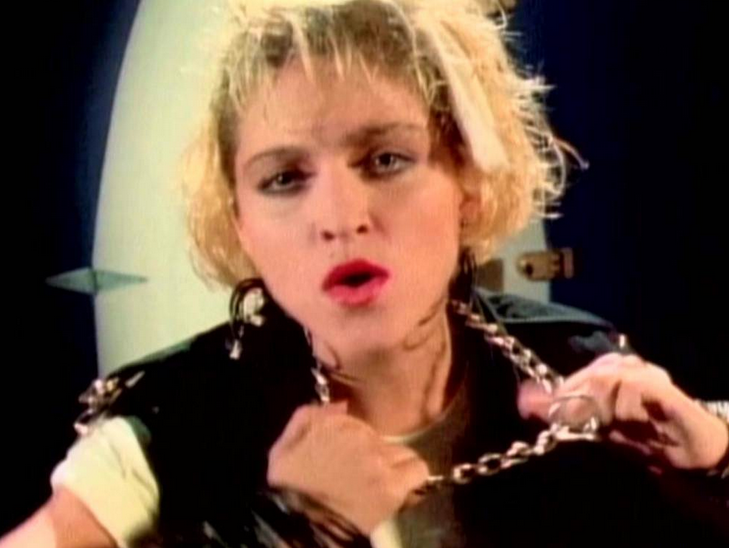 "La Isla Bonita" (1987)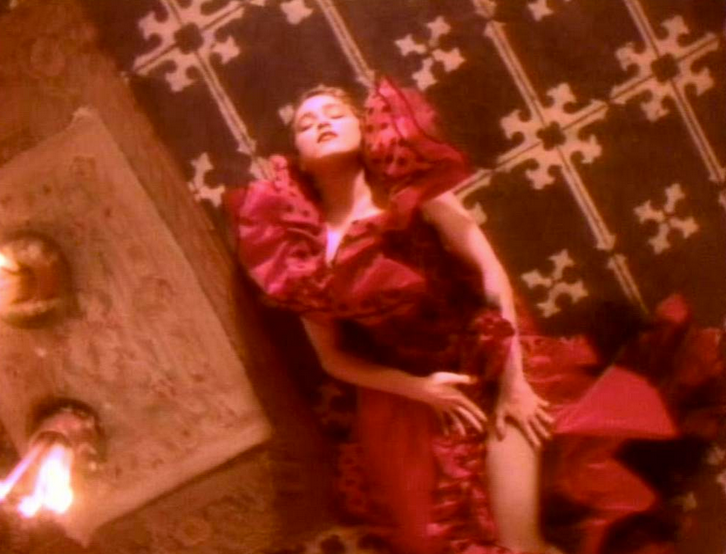 "Rain" (1993)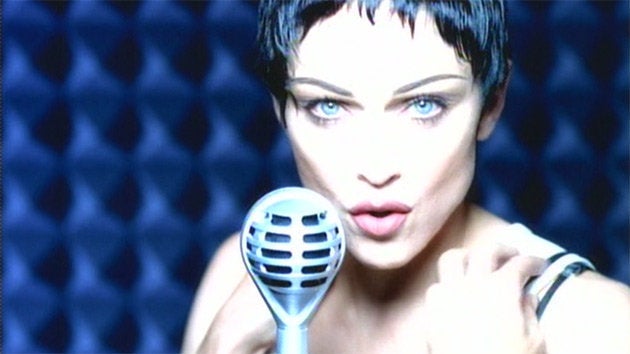 "American Life" (2003)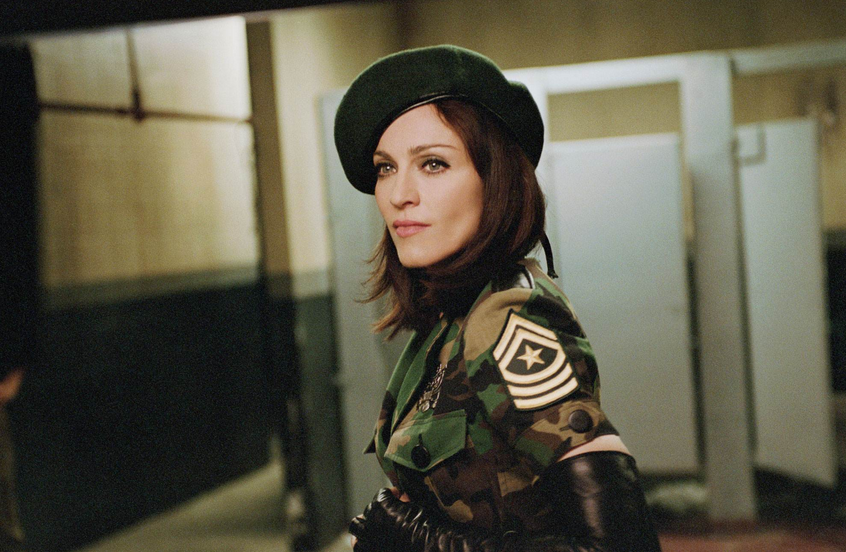 "I'll Remember" (1994)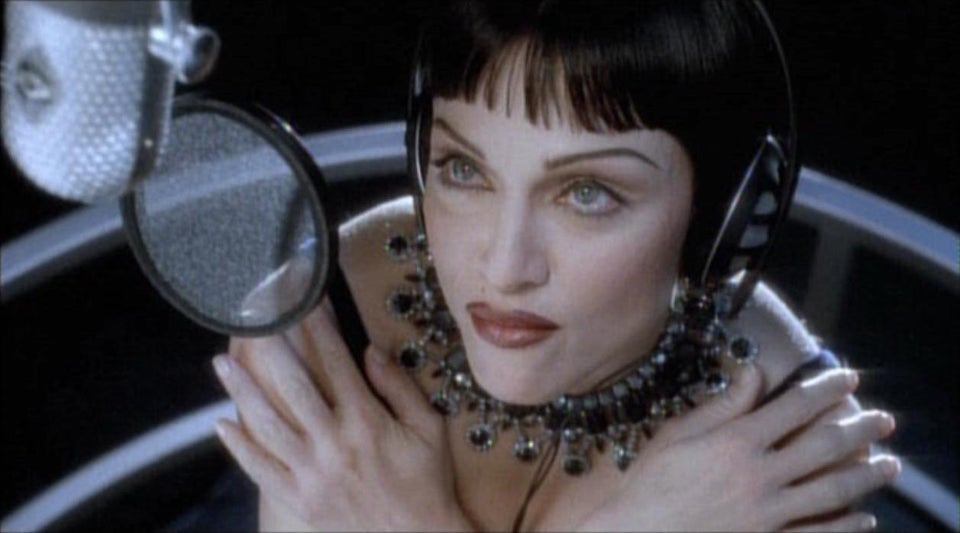 "Causing a Commotion" (1987)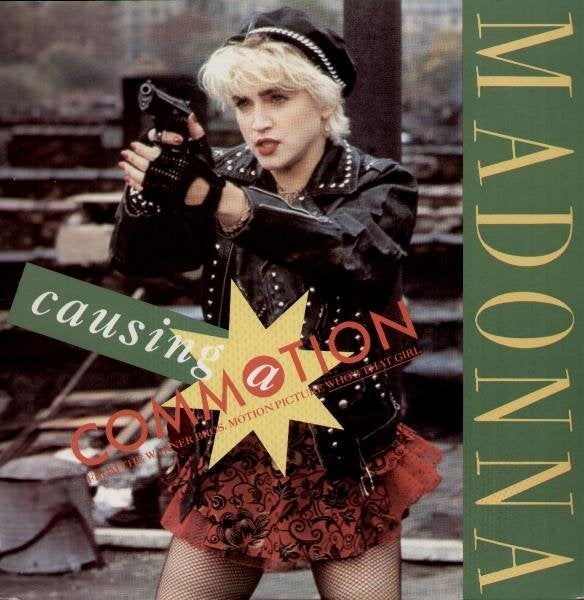 "Crazy for You" (1985)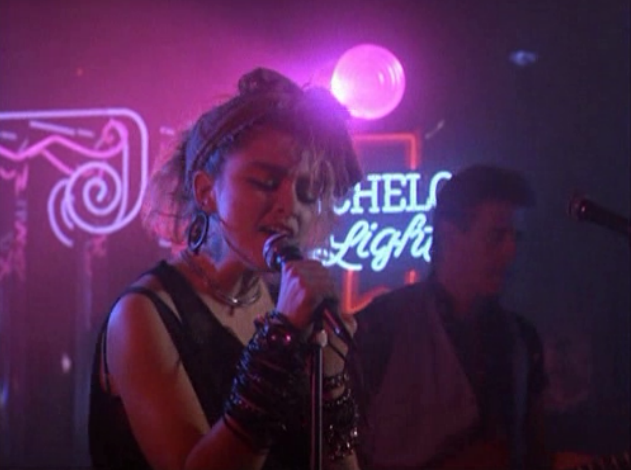 "What It Feels Like for a Girl" (2000)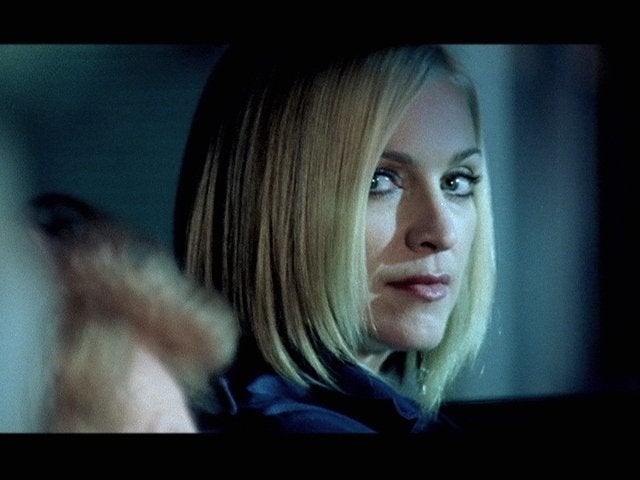 "Jump" (2006)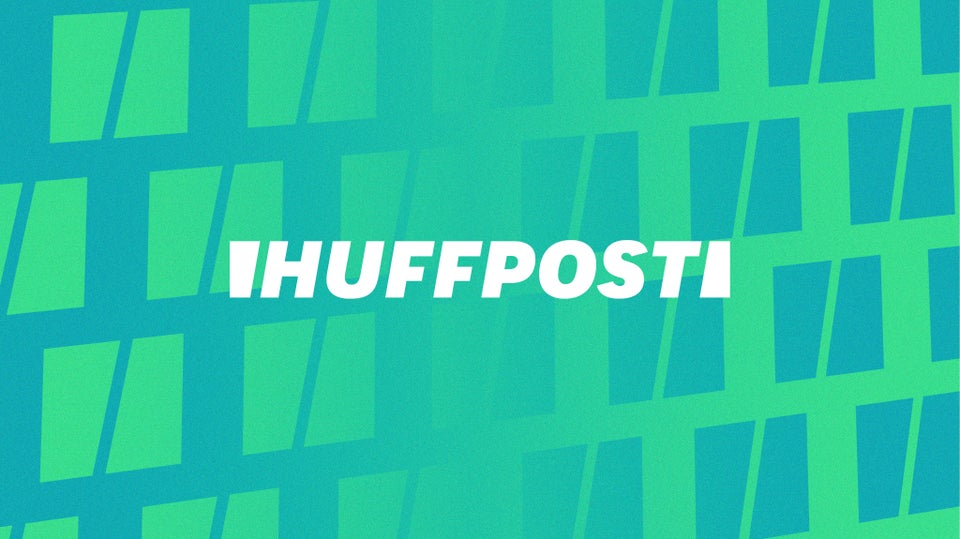 "Girl Gone Wild" (2012)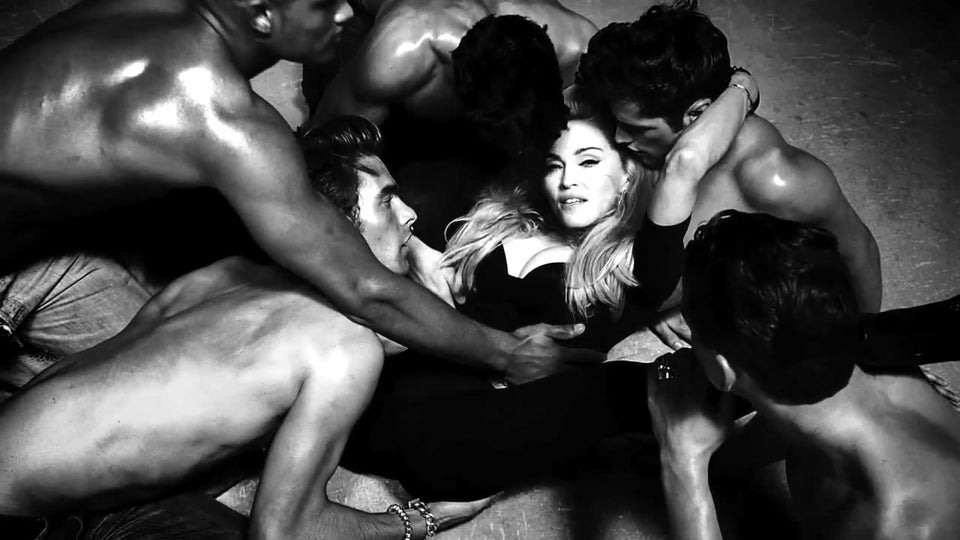 "Cherish" (1989)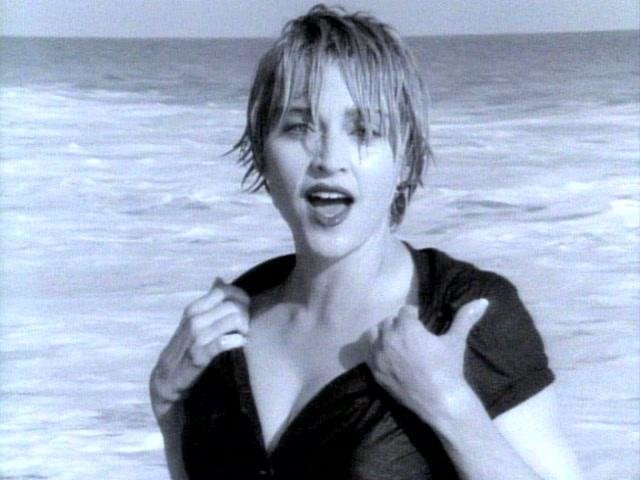 "Who's That Girl" (1987)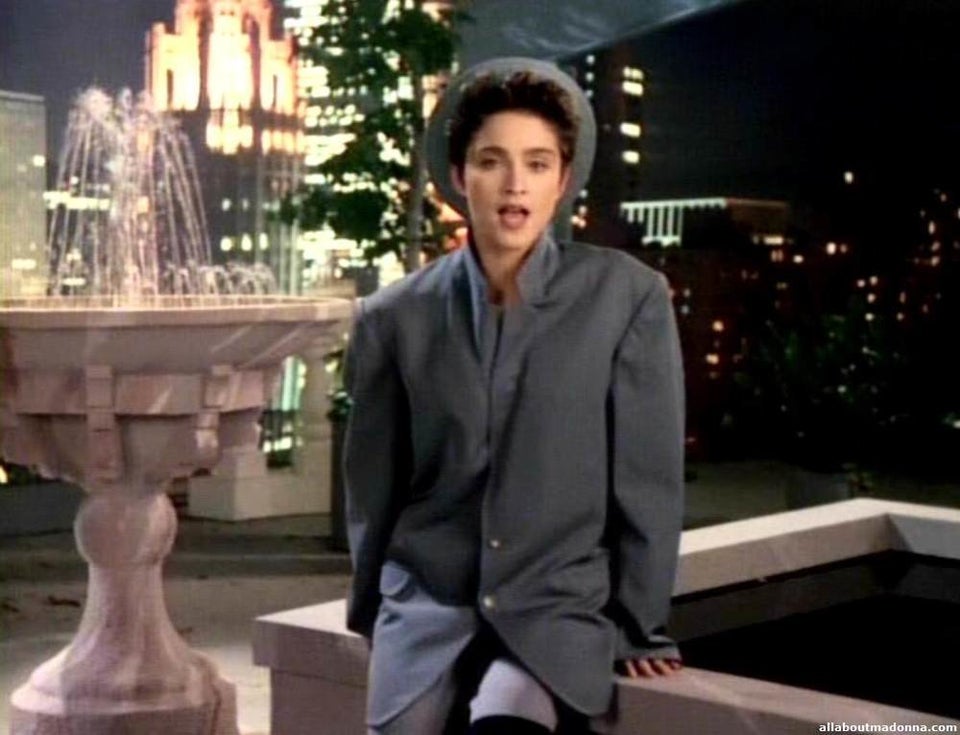 "Hanky Panky" (1990)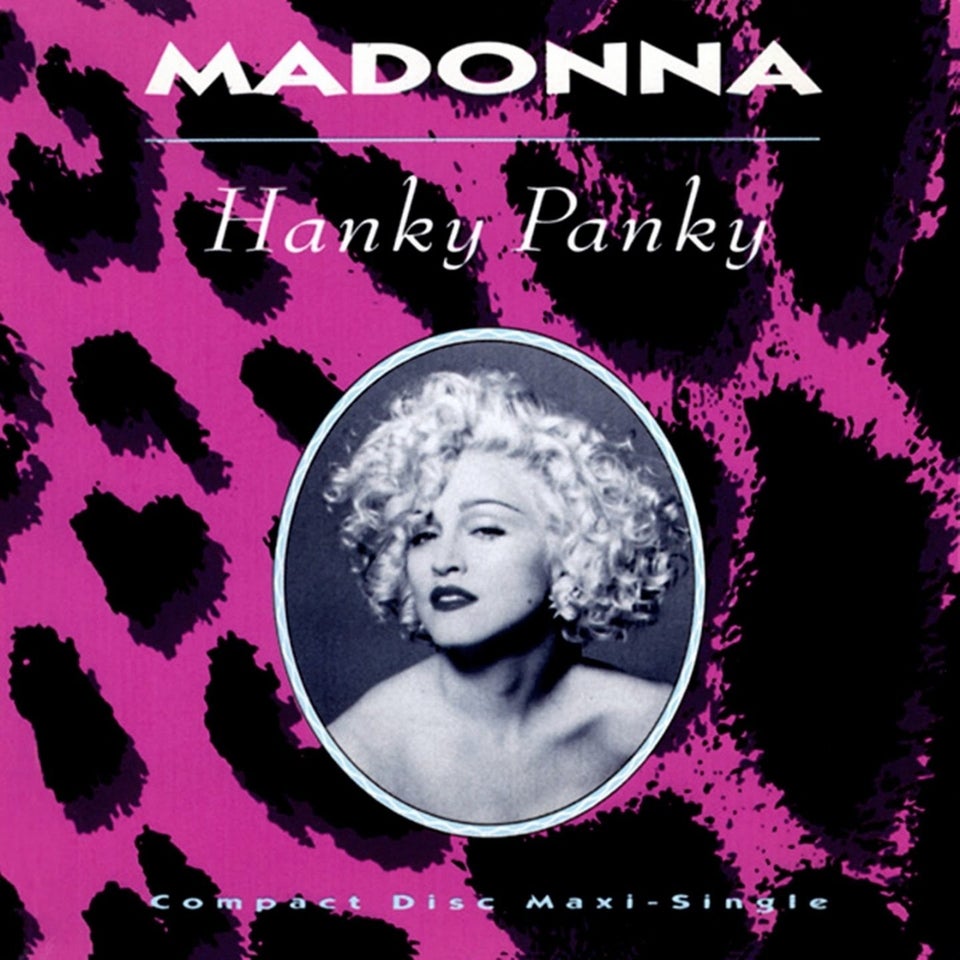 "Die Another Day" (2002)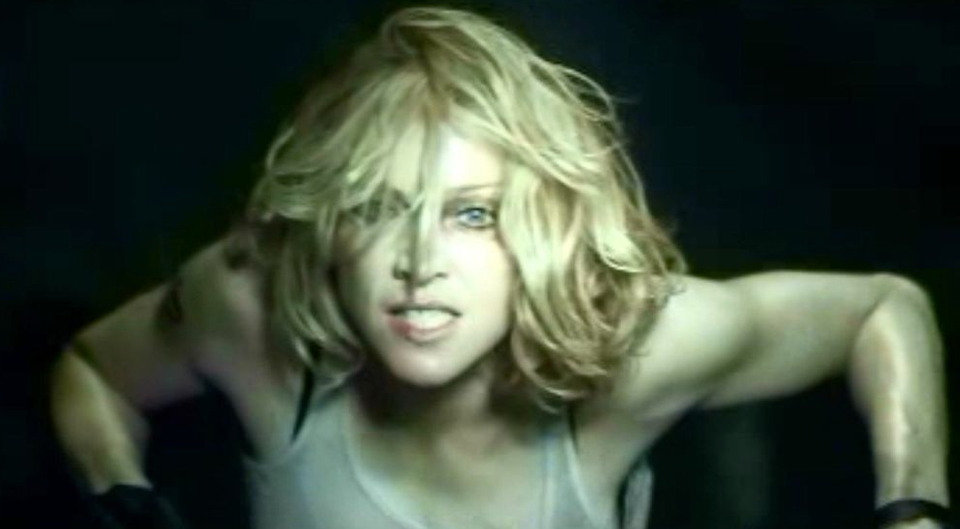 "Give It 2 Me" (2008)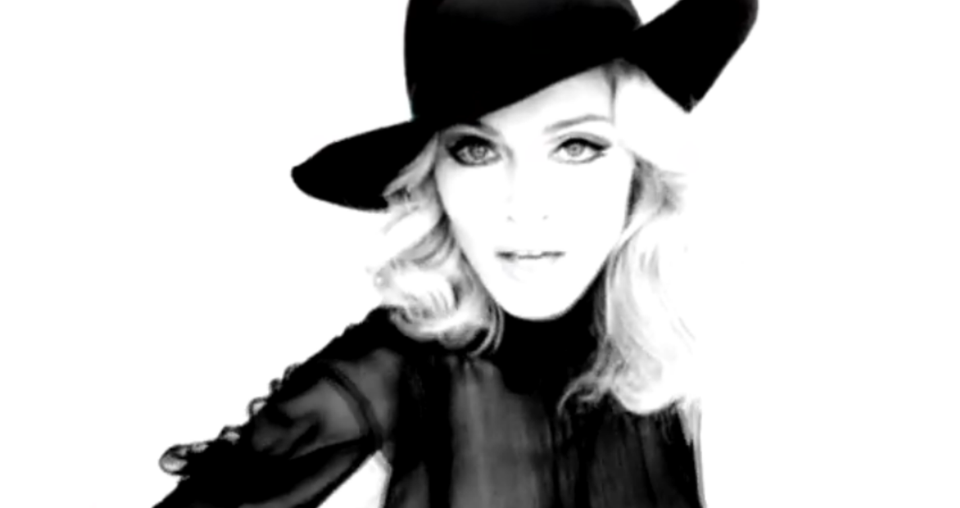 "Revolver" (2009)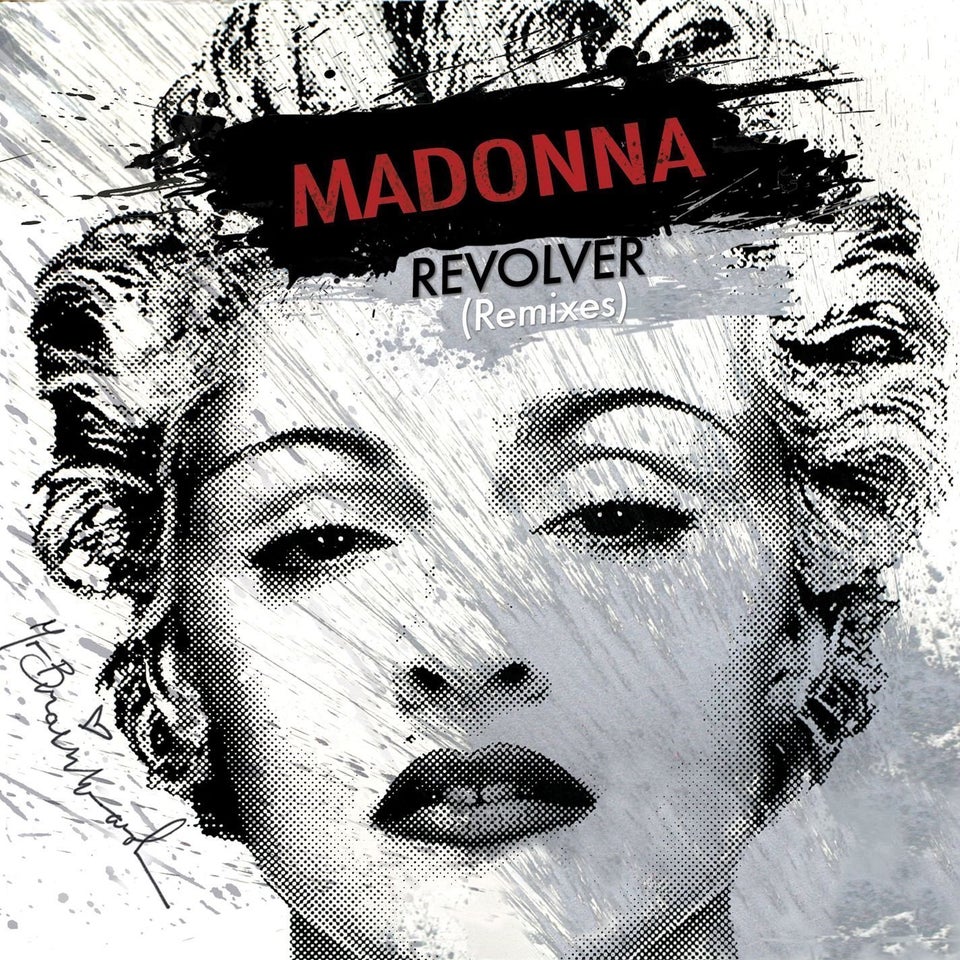 "Give Me All Your Luvin'" (2012)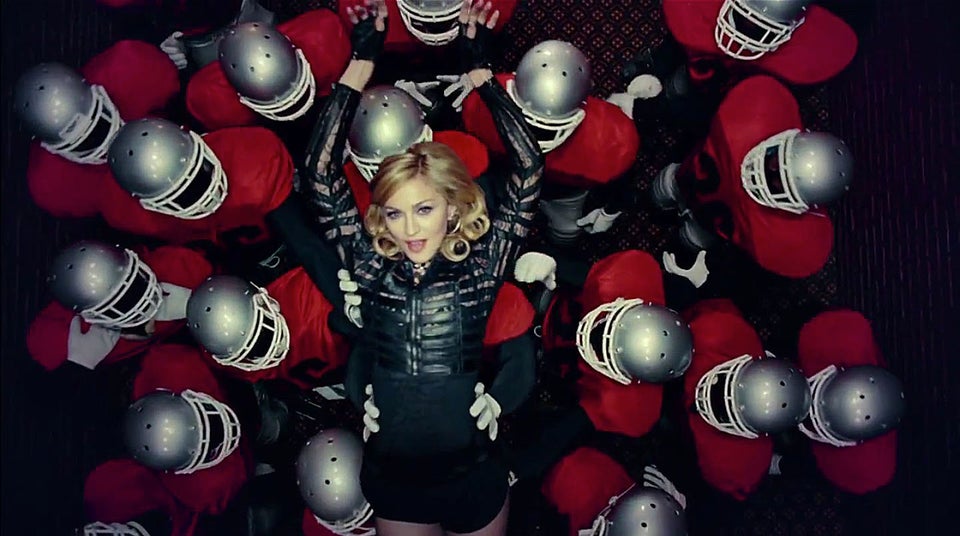 "Rescue Me" (1991)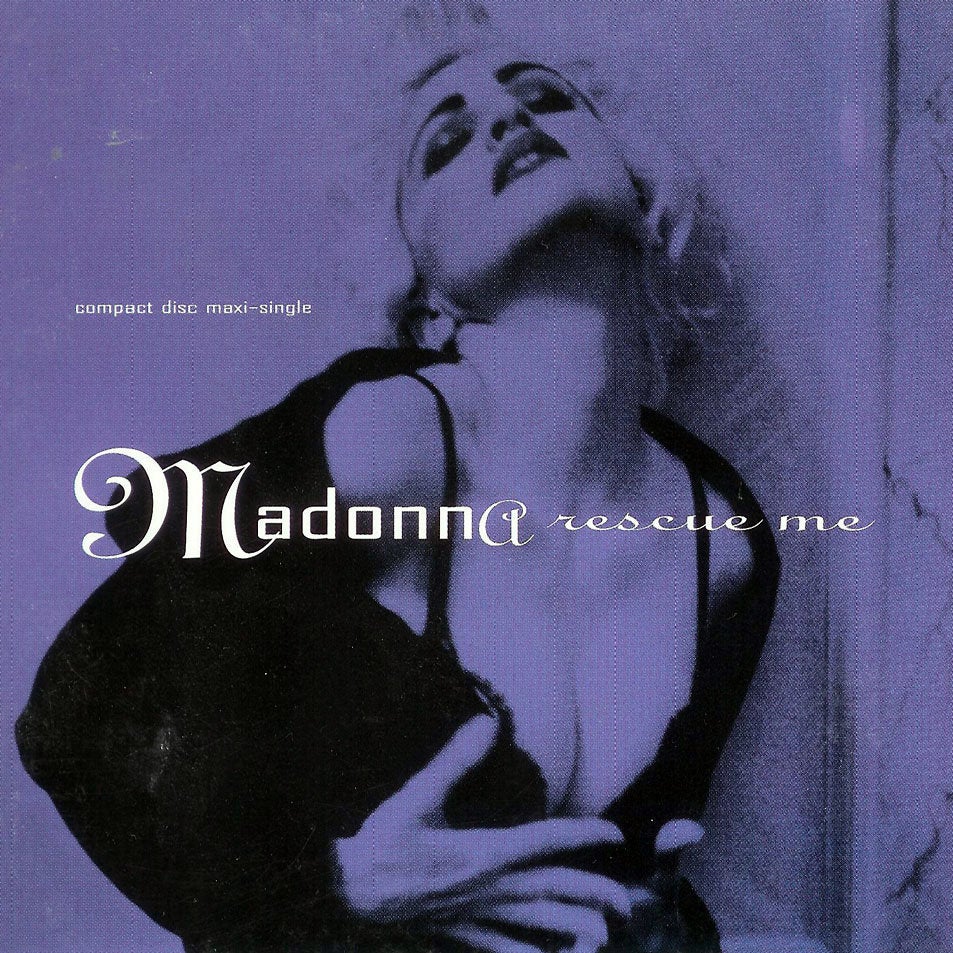 "Nothing Fails" (2003)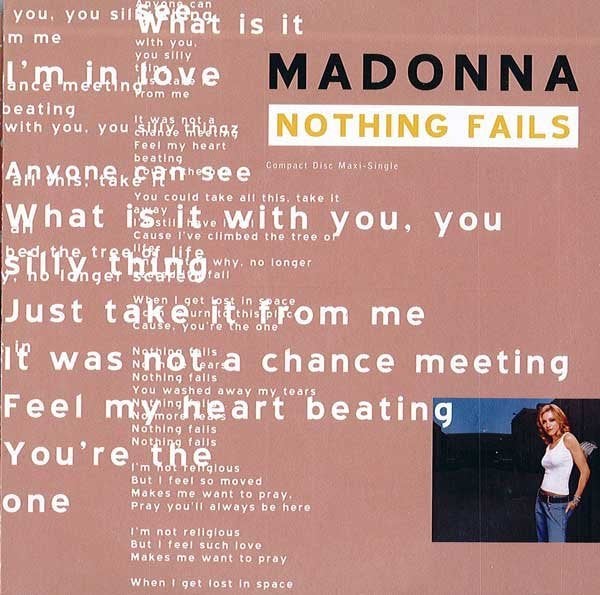 "Angel" (1985)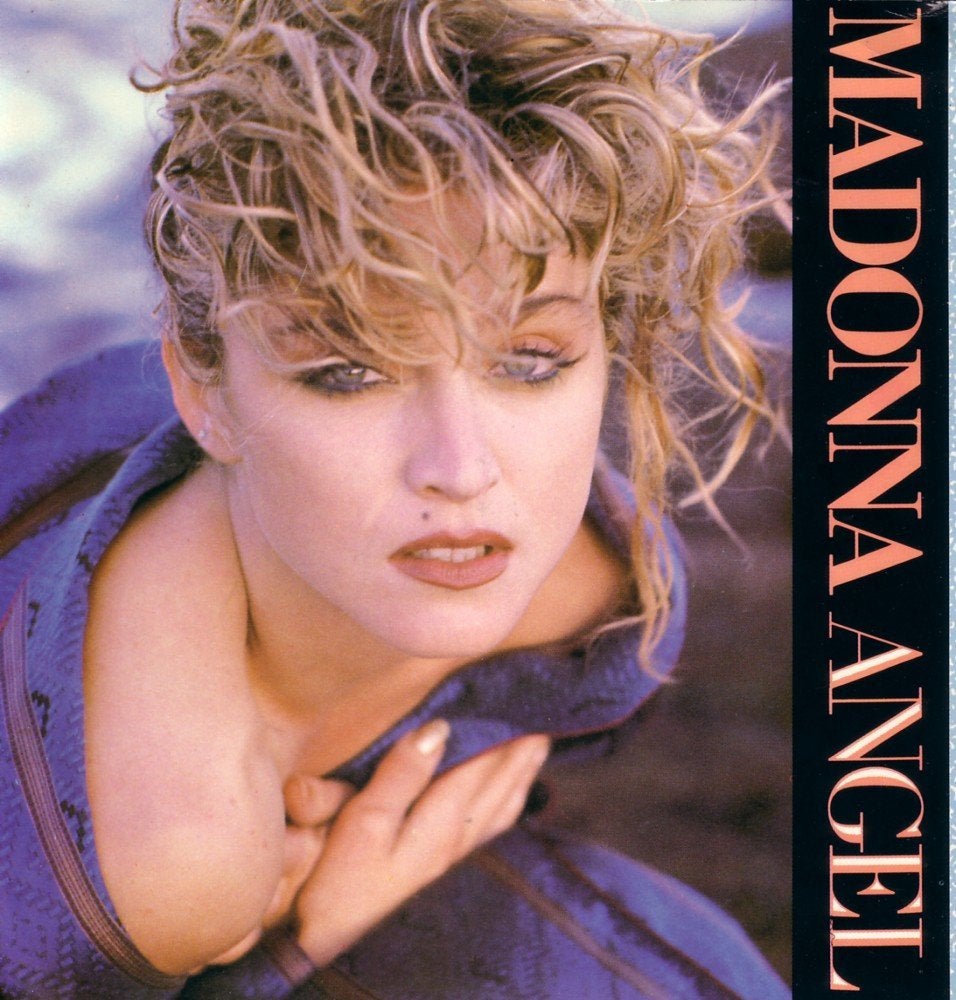 "You Must Love Me" (1996)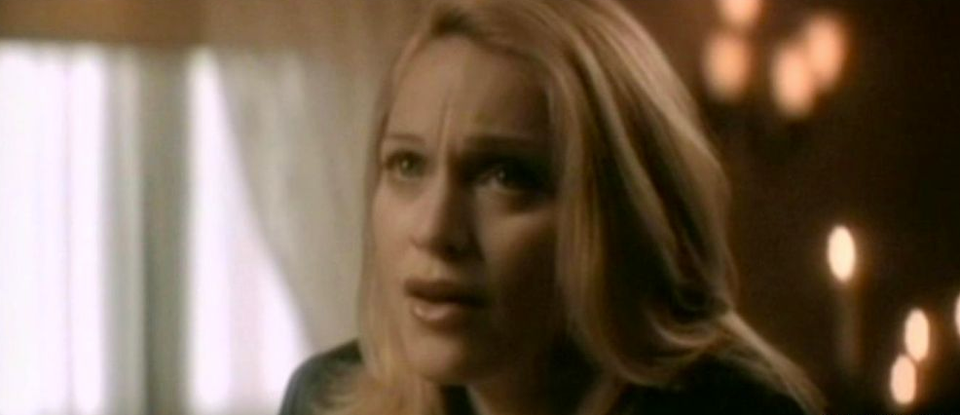 "Celebration" (2009)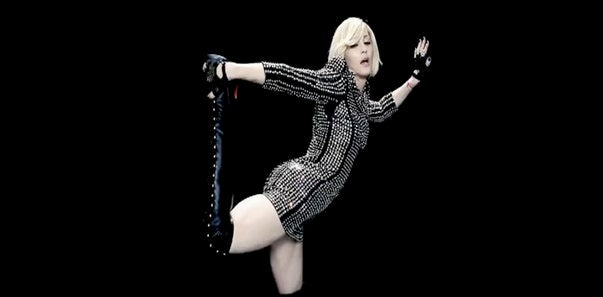 "Keep It Together" (1990)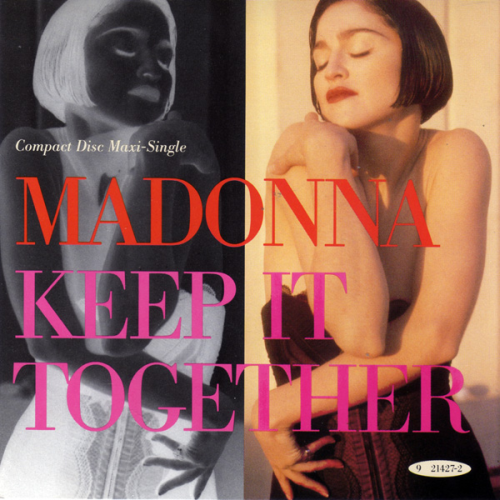 "Miles Away" (2008)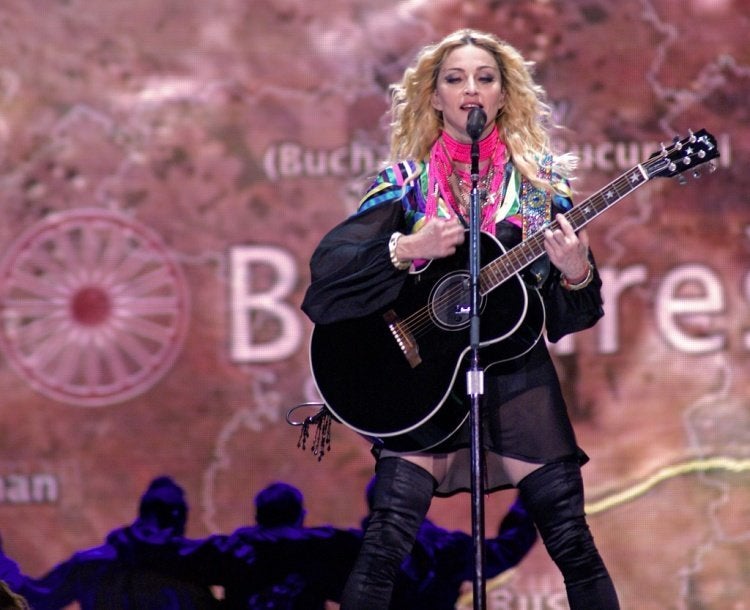 "Turn Up the Radio" (2012)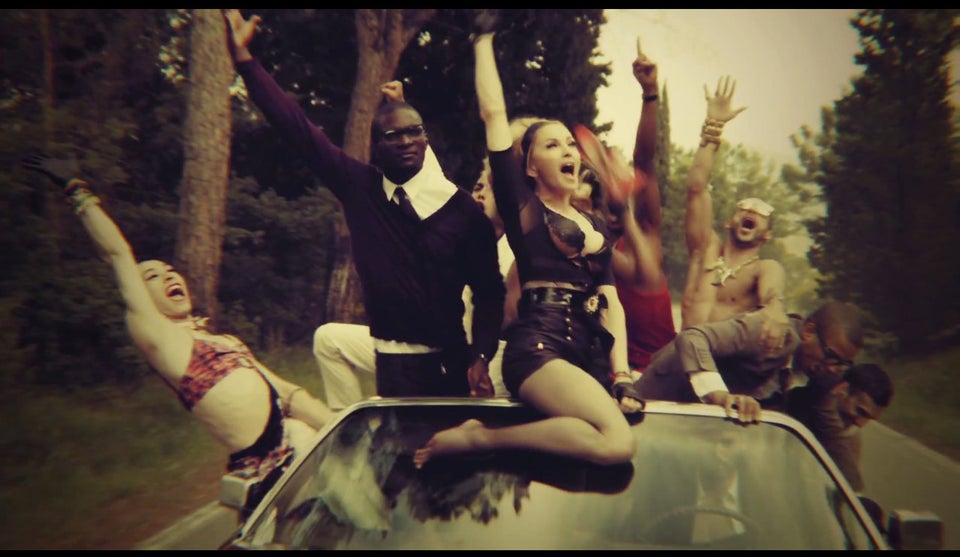 "American Pie" (2000)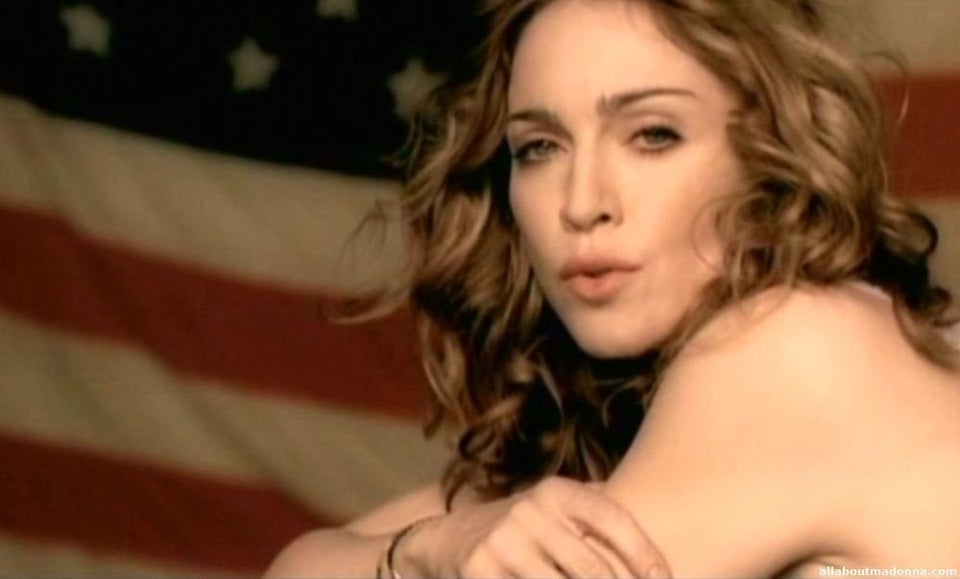 "Oh Father" (1989)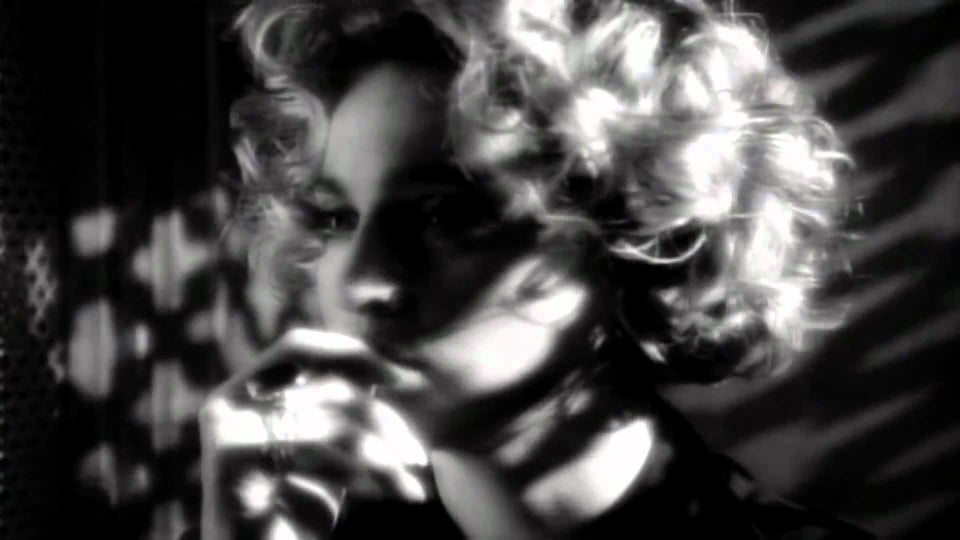 "Love Don't Live Here Anymore" (1996)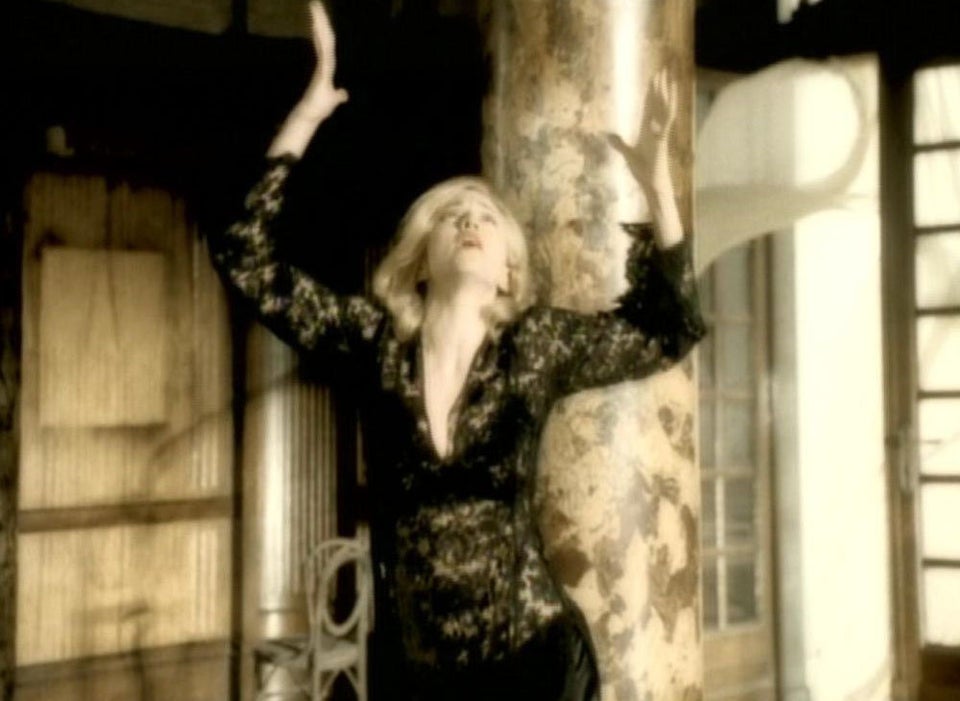 "You'll See" (1995)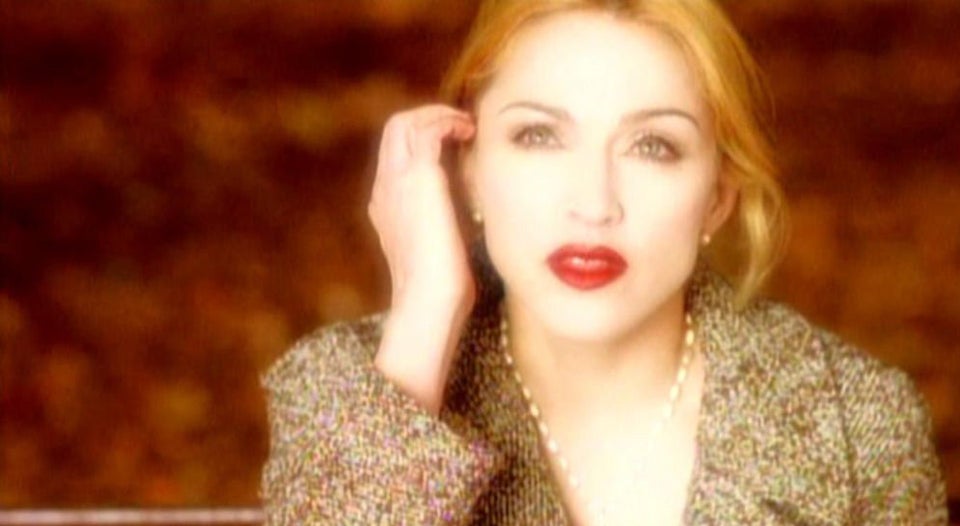 Popular in the Community