Seeing Madonna take off her clothes has become equivalent to seeing... well, just about anything you see in your everyday life. So her latest bare-skinned venture comes as no surprise at all.
For her new fragrance "Truth Or Dare Naked," the 54-year-old pop star opted to pose seemingly nude for the accompanying ad campaign. The singer appears to be totally in the buff, but thanks to that artful cropping we can't tell for absolute certain (but we'll concede that it's kind of fitting in this case). And while this does conjure images of the iconic black and white photos of Madonna in her 1992 book Sex, we can't help but feel a little fatigued by the whole shtick. Is anyone shocked to see Madonna sans clothing anymore?
Come to think of it, her last adverts for the original "Truth Or Dare" perfume were also quite risqué. ABC even requested that Madonna's camp digitally-enlarge her bra so that it would cover more of her cleavage. So we have to ask Madonna: you're a pretty successful entrepreneur in the style world, so why keep beating a dead horse with this whole naked thing?
Check out the ad for "Truth Or Dare Naked" below and tell us what you think. Oh, and if it's convincing, you can find the fragrance exclusively at Macy's.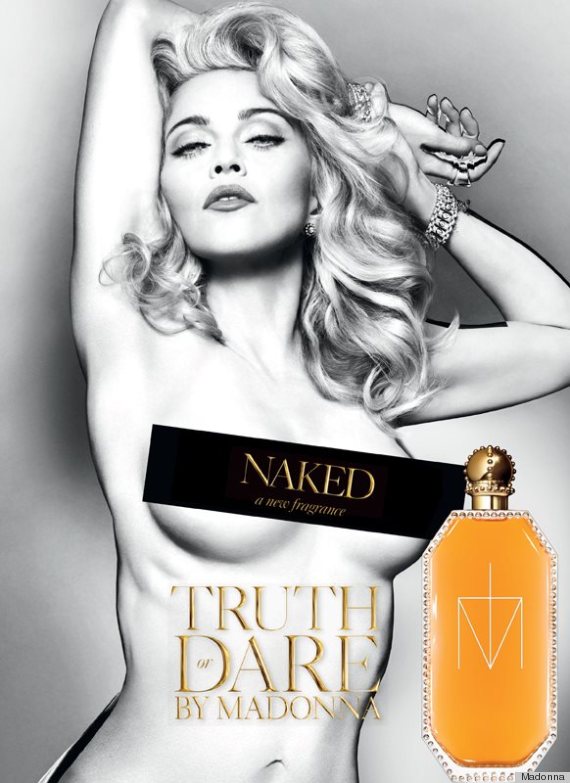 See some of the controversial looks from Madonna's latest tour!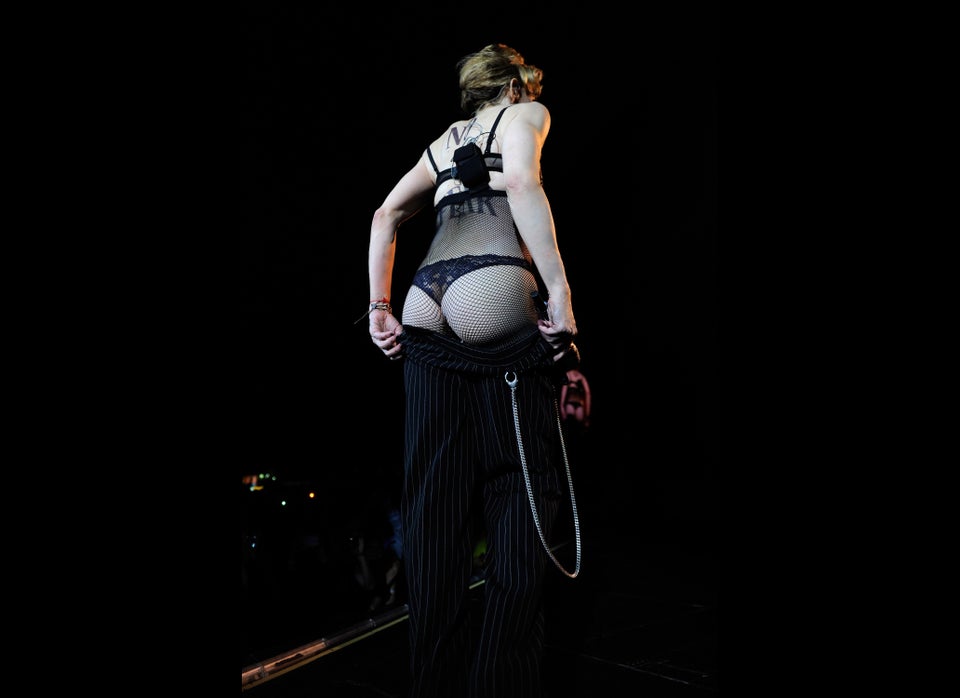 (NSFW) Madonna's Concert Looks