There's pretty much nothing Madonna won't do to make sure Hillary Clinton takes the White House come Election Day.
The Queen of Pop tried her hand at stand-up by warming up the crowd at the comedian's Madison Square Garden show. The "Trainwreck" star previously opened for Madonna in the same venue on her Rebel Heart tour last September, so it's only fitting that she returned the favor.
Look, we're not here to tear down Madonna, but when it comes to comedy, Schumer is in ― to put it terms Madge fans will understand ― a league of her own.
"One more thing before I introduce this genius of comedy," Madonna said to the crowd before Schumer came onstage. "If you vote for Hillary Clinton, I will give you a blow job — and I am good."
"I not a douche. I'm not a tool. I take my time," she continued, much to the displeasure of any of her children who have internet access. "I have ... eye contact and I do swallow."
And then Schumer appeared on stage to grind on the Material Girl like it was 2003 and fake-lesbian dancing was all the rage.
The Huffington Post receives a percentage from the purchase of tickets bought via a link on this page.
Before You Go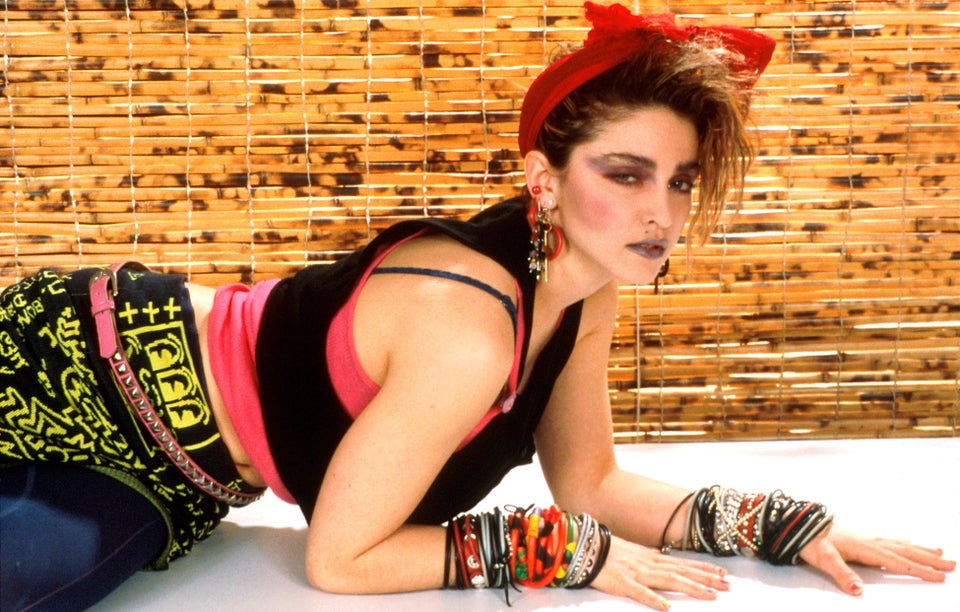 Madonna: 56 Of Her Most Memorable Looks
Popular in the Community