The Brooklyn-based punk rockers who recently tackled Britney Spears' "Lucky" now have their sights set on the Material Girl.
The Dead Betties cover Madonna's underrated '80s hit, "Angel," in their latest video. The clip features women embodying five of the Queen of Pop's most iconic personas, including the street urchin of "Desperately Seeking Susan" and the "Erotica" dominatrix, strolling about downtown Manhattan and even riding the subway.
The band, which has headlined shows at SXSW and Toronto Pride, say the song -- which first appeared on Madonna's 1984 "Like a Virgin" album -- has long been a personal favorite.
The band is composed of lead singer–bassist Joshua Ackley, drummer Derek Pippin and guitarist Eric Shepherd. They're currently putting the final touches on a forthcoming album, which will feature the single, "The Way We Live Now."
From left: Joshua Ackley, Eric Shepherd and Derek Pippin of The Dead Betties.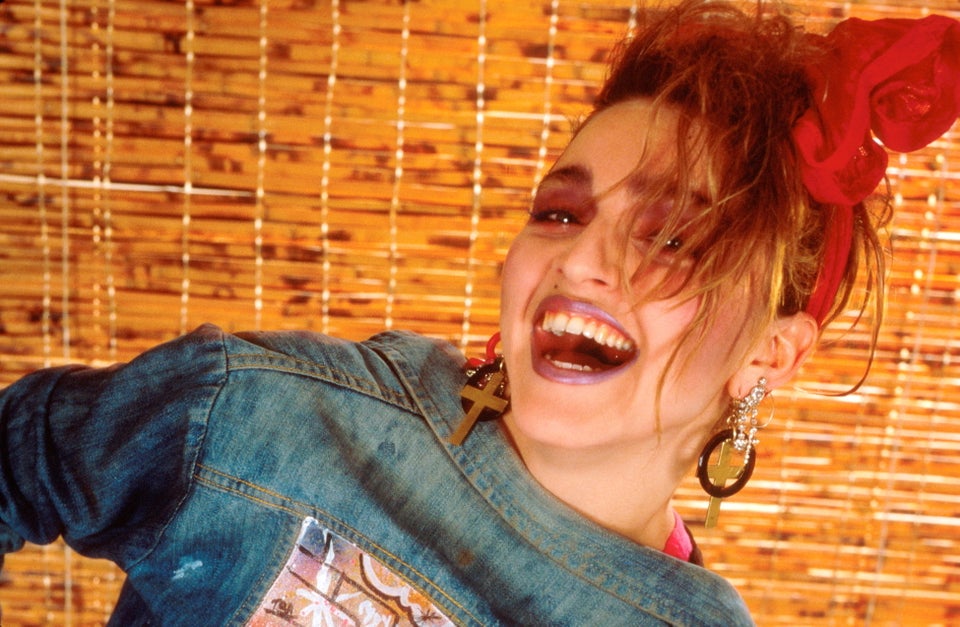 Madonna: 56 Of Her Most Memorable Looks